Hi my name is Mark and I came into Internet marketing after being laid off work from the fishing tackle shop where I had worked for the previous six years.  As the local job market was tough and I wasn't having any success in getting called for interviews I started to look around the internet for ideas.
I came across scam after scam and have to say I did buy a couple of products promising me  a bucket load of money. I would join and find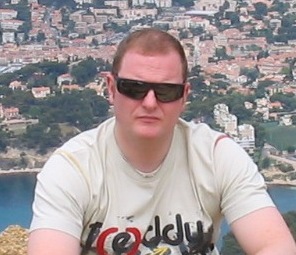 once I was in they just wanted more money to get to the next level where they would promise you something else and so on. I wasted hours reading and watching long winded sales pitches that bored me rigid before I made a break.
Where it all started for me!
This is when I came across a website called bum marketing method and as it suggests it was a way to make money without any capital and that was exactly where I was at. I had little or no money to spend so I couldn't invest. I started reading through this website and noticed a review on Wealthy Affiliate so I checked it out.
As I didn't have the $47 dollars to join for a month I was left reading up about it more. Then just a few weeks later I was given the opportunity to join for $1 on Black Friday. What I had heard about the place had me begging for more so I thought what is the harm in one month for a dollar I would read all I could and go if not happy. Well guys its been over a year and I'm still a member.
Selling fishing tackle online?
I may point out that when closing down the fishing tackle shop I approached one of the suppliers and asked if they would allow me to keep on a trade account so I could sell some fishing tackle online. They had a discussion and decided to give me ago. I was extremely happy now I had a product line and somewhere to start.
I started to read all I could on WA as well as put up as many items I could a week on my new eBay shop. Discount Tackle Online As I researched I started to make a few sales on the shop and so my online income began. It was slow at first but I managed to make enough to pay for the WA subscription so I was at least not out a pocket when the price was increased to $47 the month later. I was buzzing and my head was spinning from all the information.
Shyness never wins!
So my journey had begun. I was a very shy at the beginning and just scratched around the site reading tutorials, blog and the forums trying to decide where to take my first niche.  I should have read the Beginners Guide course before I went about it. That way I would have picked a fishing niche. As it happened I was still following the bum marketer Travis and he had a new product on the market for getting guys to commit to a relationship so I thought I would give that a try.
Learning a hard lesson!
As it happened I didn't use my own name but created a false account and started the niche. I started building my site and writing articles but things were not going smoothly. I wasn't getting any traffic and so no sales so I binned it after a few weeks in favour of my fishing niche. As pointed out in the WA it is far easier to write about something you are passionate about than try to create content with a niche you know nothing about. This is a lesson I learn't the hard way.
Well that's enough about me for now. Come with me and let me show you the workings of the Internet market and see what I have learn't along the way so you too can make money from an online business.
Feel free to drop me a line or leave a comment below for more information. Always glad to hear from someone new!
You can check in with me at Wealthy Affiliate here too!