February 7, 2023
Grow your Small Company with 10 Benefits from a Website Blog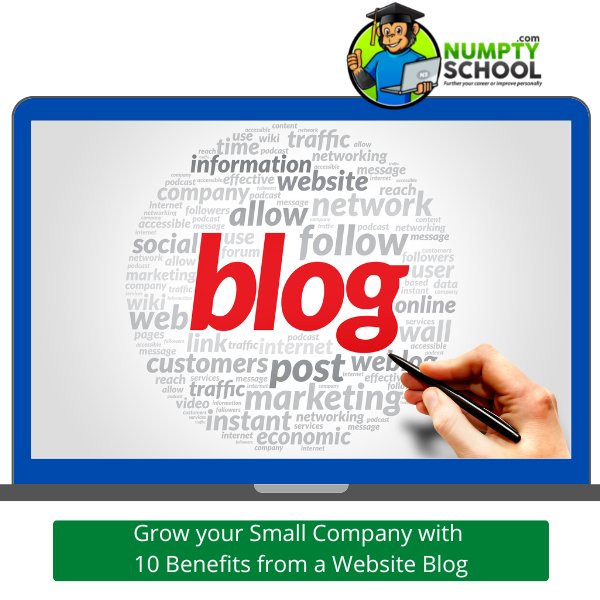 Has blogging for business crossed your mind?
It is crucial to know how blogging helps your business whether you are after gaining exposure, getting more customers, or leads.
Blogging can help your business grow in various ways – it is fun, making it attractive to your audience.
Over 4.95 billion people use the internet worldwide; hence why it is the best time for brands and companies to blog and improve their marketing.
Research shows that businesses prioritizing blogging see 12 times increased revenue in social media marketing.
Note that blogging also benefits small companies and start-ups.
A factor that can motivate business owners to start blogging is the benefits.
There isn't a doubt that learning about a particular subject is crucial before applying it practically.
Keep reading to know how blogging is essential for your business to blossom.
---
Update your Audience About your Business
---
Are you wondering why you can't use your site to update your audience on your business?
Websites approach an audience in a more orthodox manner, while blogs do it with flexibility.
Your website gives a more open tone about what you do; contrastingly, blogs show who you are.
You can write vividly about the products and services you sell on your blog.
Besides, sharing content on time and commenting on industry trends is easier to help your brand look more promising.
Blogs don't have to be articles only – you can share relevant information and news about your brand through them.
Blogging helps your audience get hooked on the content you share; for instance, blogs ensure your audience knows what you are up to.
Blogs can have content like the latest interviews with industry experts, recent case studies on ways to make the brand more promising, details of the new director or senior manager, etc.
Hence, blogs give your brand a more humane look and show that the company is more than avenue selling products or services.
---
Build Brand Awareness
---
Your brand name should stand out in your niche.
The more the presence of your brand online, the higher the chances of growing a solid business.
We are in the ear of stiff competition, and it is vital to appear as an expert in your sector and outshine your competitors.
A well-written blog attracts an audience by offering learning material and experience.
Customers feel safer trusting expert companies and service providers.
It is essential to showcase your company as a leader in the domain.
For instance, if you own a dumpster business, you want your readers to feel you are the best in this sector.
Write blogs by vividly describing your products and explaining how they work or well-researched articles on services.
Demonstrate their benefits to customers.
Overall, this helps to build trustworthiness with customers and increases the chances of building better opportunities for the business.
---
Improve Targeted, and Longtail Leads Traffic
---
Everyone wants more visitors to their websites.
Creating a site only influences people who know about the company, making it known to fewer people.
You can pay for traffic by purchasing hundreds of paid ads, but traffic halts once your funds are depleted.
Let's be honest: It is costly and worse if you are a start-up, and understanding how blogging helps your business without incurring some costs is essential.
Constantly updating your blogs ensures targeted traffic.
Blogging ensures the site is up-to-date with fresh content that enriches reach.
Creating more blogs means increasing the chances of appearing higher in search engines.
Thus, it attracts organic growth, and your audience will contain more people with genuine interests in the services and products you offer.
Your company's SEO strategy solidifies with how many blogs you put up.
Videos, images, Longtail keywords, and a well-formatted blog are ways of attracting traffic.
---
Improve Internal Linking
---
Forget inbound linking for a moment.
Internal linking is under your control, and you can choose not to use the strategy in your blogs while maintaining other factors.
You want your audience to find vital areas of your site as they browse it.
Having relevant links can give you better ranks on search engines, and your site will attract more traffic and potential leads.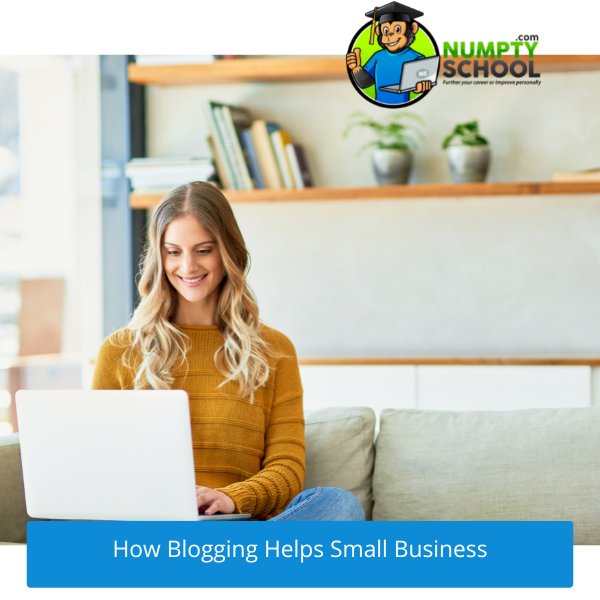 ---
Build an Email List for Visitors
---
Email marketing is one of the best marketing tools; however, it is hard to get people to sign up.
It makes it tough for you to directly connect with your visitors and audience through email.
Blogs help to resolve this, as it ensures your audience longs for updates and feels the need to seek current information, ensuring they sign up.
If people think your blogs are relevant, engaging, and informative, they'll likely trust email newsletters.
Include internal links somewhere in the email newsletter and blogs to push visitors to sign up and ensure your content reaches a massive audience.
They can access information about the brand's promotions, business updates, and new products.
---
Get New Clients and Social Media Exposure
---
Blogging can easily boost your brand's social media presence, and your company will get recognition through social media.
You can share your social media networks, such as Facebook, Twitter, LinkedIn, Pinterest, etc on blog posts.
Creating a blog post means allowing visitors to share them, and people unaware of the company can get a chance to learn about you.
It is one of the surest ways of getting new clients.
Blogging helps create content to post on your socials.
You can create fresh content for your social media pages continuously – that's fine!
But you can also share links to blogs from your site to increase your dominance in social media and try to reduce your workload.
---
Link Building
---
Of the 200+ factors Google's algorithm focuses on, backlinks and inbound links are among the most vital.
Experts say that backlinks are in the top 5 factors of SEO, but almost half of the same population confess that link building is one of the toughest parts of search engine optimization.
Creating blogs your clients find valuable and other brands considered industry-leading by your audience can aid in gaining relevant links.
Using links from authoritative sites or being recommended by other websites makes your brand look authentic.
Using backlinks is among the ways blogging helps your business, as it helps build stronger domain authority, thus improving its popularity in different search engines.
---
Long-term Results
---
It would be fantastic if we didn't have to pay for targeted ads or post consistently to get people engaging with our content.
Blogging is where it is at.
You can go on a break and not post for days, but visitors will keep interacting with existing content on your site.
It means that blogging has long-term results because of the presence of keywords visitors use to find relevant content to answer their questions.
Visitors can read blogs you posted three years ago to get the information they want.
Ranked blog posts get traffic longer – for years, and your brand can get better recognition.
---
Brand-Influencer Collaboration
---
Businesses not collaborating with influencers are missing out on a big opportunity to widen their market.
Influencers or guests posting blogs about your services or products can positively impact sales.
Such blogs can be on the usefulness of products you offer.
Influencers create these blogs and share them on their sites or social media platforms.
Doing this exposes your offerings to a wider audience.
Not all influencers are relevant to your niche.
Beauty influencers match with beauty content.
---
Increase Customer Engagement
---
Engaging with your customers helps build better communication and relationships.
It is excellent to reply to social media comments, but that mightn't be effective.
Blogging correctly is an excellent tool for conversing with customers and can be more engaging.
For instance, if you are a nutrition supplement company, you can post tips shared by your customers on your site.
They will feel heard, and it shows other customers that buyers are satisfied with your offerings.
Allow consumers to share feedback after reading your blogs for you to know if they are helpful or would benefit from extras.
BONUS: If you are launching a campaign or product, creating a blog with relevant information explaining features will help as you can track how visitors respond to this content.
It decreases the risks of your investments going in vain.
Blogging allows you to share your motives, ideas, and thoughts with others.
Since blogs are inspirational, you can do it to influence the masses and create a strong voice or persona for your brand.
---
Wrap Up
---
Most businesses are afraid of blogging despite the many benefits that come with it.
Of course, it isn't a walk in the park, as so much goes into creating and maintaining a website.
Don't hold back because blogging appears tough.
The more you invest resources in it the more your ROI if you do it right.
We have shared how blogging helps your business by explaining 10 ways and a bonus tip.
Hopefully, these push you to start a business blog.
However, considering your brand identity and knowing how blogging helps support your marketing strategy is essential.
If you aren't sure where to start with your blog, check out Udemy and Skillshare for simple course tutorials.