March 20, 2020
How to Make Money on eBay without Selling Anything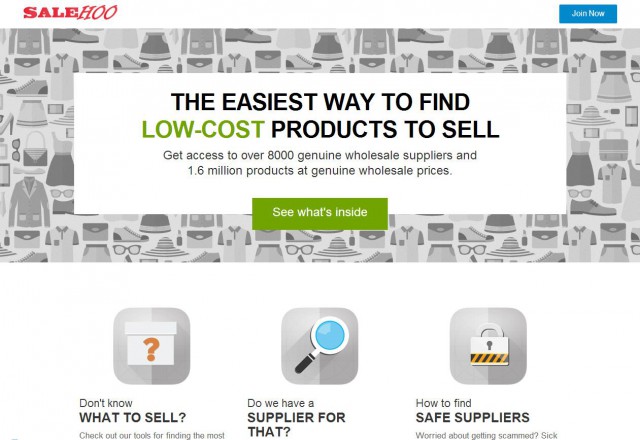 As many people are aware, eBay offers the ability to make some great revenue by selling your own possessions to a very large Internet audience.
Is it possible to make money on eBay without selling anything though?
Many people believe that this is simply an impossibility, but you can learn a couple of different ways below on how to make money on eBay without selling anything that you currently own.
Affiliate Marketing – Push Traffic to Listings for Commission
---
Have you ever heard of affiliate marketing before?
If not, in a nutshell, it is basically when you refer potential buyers over to someone else's products or services and earn a commission for doing so.
It can be a very complicated business model, but by taking the time to learn how to do it correctly, it can be very lucrative for those who are successful with it.
However, many people believe that eBay does not allow any affiliate marketing links on their platform.
While for the majority of eBay listings, this is definitely the case, there is an area on eBay that you can actually list other people's products and services for a fee.
If people who are viewing your listings decide to make a purchase, they will click through a special link known as an affiliate link on your advertisement and be directed to the person or company who is actually selling the product.
If they decide to make a purchase, you will make a commission on the sale.
---
Where are affiliate links allowed on the eBay platform though?
The only place that you can currently list affiliate offers on eBay is over in the eBay classifieds section.
 That's right, eBay actually has a classified ads area just like your local newspaper.
---
Typically, you can place advertisements on this special board for a very low fee and allow them to run for as long as you want.
There are different fees in place for different time amounts.
One great tip for getting the most bang for your buck is to run these classified ads for shorter durations in order to see which ones convert the most viewers into commissions for you.
If you find one add to be more successful than others, extend the length of it so that you are able to reap the profits for a longer amount of time.
If affiliate marketing is not up your alley, there's another great way to make money on eBay without actually ever having to touch any inventory.
---
Other ways to get into affiliate marketing is to build a niche website and send people to items already selling on eBay and join their affiliate program or another like Viglink which allows you to use their program for a fee. While others are using Amazon affiliate programs you could be making business with eBay.
Drop Shipping – Suppliers Shipping Directly for You
---
While technically you still have to sell products in order to participate in dropshipping on eBay, you never actually have to lay your hands on a single piece of inventory.
Even better, you do not have to purchase any inventory upfront prior to making listings on eBay.
---
I'm sure that you're probably wondering how you can sell something without actually owning it, right?
With drop shipping, you find a company that provides products through what is known as a dropshipping account.
You then take images of the product that the seller provides you and list them on eBay.
When a buyer finds your listing and decides to make a purchase, you place an order with the drop shipper who then ships the product directly to your customer.
While dropshipping isn't for everyone, the fact that you do not have to house and keep track of your own inventory makes it a very appealing business model for a lot of eBay sellers.
---
Is it possible for you to make any real money with drop shipping though?
There have been many eBay sellers over the last decade who have created full-time incomes with this exact method of sales.
With that said, there is one major pitfall that you need to be aware of if you plan to try and dropship on eBay.
Unfortunately, there are a lot of different companies out there that will scam you out of your money when you are trying to dropship with them.
Some of these companies have exorbitantly high shipping fees, outrageous prices, or a combination of both.
---
So how can you determine which companies are good to dropship with?
Always take the time to look into a few of their business practices so that you better understand exactly the type of company you are dealing with prior to making that first purchase.
Things that you should always take into account before choosing a drop seller include the prices of products that they offer, customer reviews of their services, and the amount of time that it takes for them to ship a product directly to your customers.
By taking the time to evaluate these few concerns, you will save yourself a lot of potential headaches further down the road.
You certainly do not want your customers to be dissatisfied with shoddy packaging or long delivery times as it will reflect poorly on you as the seller.
Final Thoughts on Making Money on eBay Without Selling Anything
---
If you are looking to get started on eBay and are brand-new to the platform, it is highly recommended to start out with simple option based listings.
By doing this, you are able to better understand exactly how eBay works and why people choose to do business on the site in the first place.
If you are determined to learn how to make money on eBay without selling anything, your best option is most likely going to be affiliate marketing as mentioned earlier in this article.
If you are considering going down the road of affiliate marketing, make certain that you find somewhere that can teach you how to be an affiliate marketer the correct way.
If you decide that drop shipping is your best option, make certain to take the time to review different companies so that you are able to find the best match for your unique needs.
Regardless of your decisions, making money on eBay is a great way for the majority of people who desire to create an income on the Internet to get started.
The main thing to always remember is to do diligent research and always evaluate the many different options that are available for you to make money online.
About Author
Mark