April 8, 2020
The Best Ways to Make Money with eBay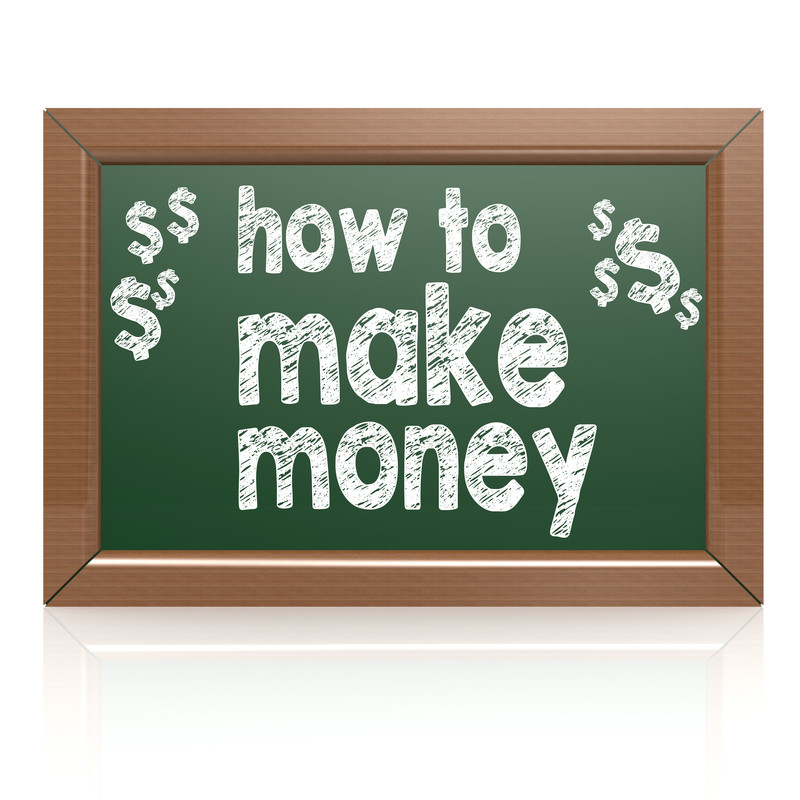 If you've been trying to make money online for any time at all, then you have most likely already heard of eBay.
eBay is one of the best marketplaces out there for people who are new to trying to make money on the Internet.
Best of all, there are a lot of different ways that you can use eBay to create an additional revenue stream for yourself.
Below you can find some of the best ways to make money with eBay.
Selling Extra Stuff in Your House
---
For many eBay users, the best way to get started is to simply sell some of the extra things in the house that you no longer use in order to determine if eBay is right for you.
All of us have several things tucked away in the closet that hasn't seen the light of day for months or years.
Why not turn some of those old possessions that are still in good condition into some great cold hard cash.
By doing a quick closet cleanout, many people report that they have been able to generate as much as $1500 simply by selling the junk laying around their house that they weren't using anyway.
The main thing to remember when selling the things that you no longer want that are lying around the house is to only sell those items that are still in good condition.
You don't want to tarnish your potential eBay future by selling bad merchandise right out of the gate.
Shopping around at Thrift Stores and Yard Sales
---
Once you become comfortable with the basic way that eBay listings work, you can begin trying to find additional products to sell at various yard sales and thrift stores.
Why should you start searching for eBay items at these locations?
---
For starters, typically, you can snag up a good amount of inventory for as little as 100 bucks. Second, when you are typically shopping at yard sales and thrift stores, you don't have to invest a lot of time in order to find some quality bargains.
There have been many eBay users that have created full-time incomes on only the products they have been able to find at seasonal yard sales.
While this is certainly not everyone's case, you can normally find great items for very low prices and build a very impressive eBay listing count and feedback score with a very low investment.
Always Check Clearance Shelves
---
One area that many people overlook when it comes to finding great products to resell on eBay are the clearance shelves at their local retail stores.
Typically, these shelves are lined with products that have been available for quite a while within that store's location and have simply not sold.
One great idea to always keep in mind seasonal items as certain areas will sell out of these quickly, while others can't sell them regardless of how hard they try.
Take for example seasonal clothing. If you are trying to sell flip-flops and shorts in North Dakota, the buying season is much shorter than it is in Florida, but retail chain stores such as Walmart will often receive the same quantity regardless of location.
By knowing which summer fashions are typically in style, an eBay seller in a colder climate could really make a good profit by picking up summer clothing items on clearance that are still selling very well in warmer climates.
The key thing to always remember when you are looking for clearance merchandise in retail stores is to always check before you buy. One great way to do this is to install the eBay app on your smartphone so that you can simply scan the barcodes of items to see what the average price of successful sales on eBay has been prior to making any purchases.
Buying from Wholesalers Can Be a Great Long-Term Strategy
---
If you have found that you enjoy selling items on the eBay platform but find yourself struggling to find additional merchandise to sell, then you may want to check into making purchases from wholesalers.
The problem for many eBay sellers is that it can often be very difficult to find true wholesale opportunities. If you are trying to find legitimate wholesalers, remember that you are going to need a business license in order to make purchases from these companies.
The good news is that a business license can be acquired with ease in the majority of states all across the US and you can find many wholesalers will work with individuals as well as companies on a one to one basis in the UK or Europe. A good place to check out wholesalers is Salehoo
You should also contact your state's tax department in order to determine what is required for you to be able to obtain a business license.
Always remember when searching for legitimate wholesalers that you are going to have to present your business license number before they are able to sell to you.
If you find supposed wholesalers that are willing to conduct business with you, without you showing any form of business license, then you are most likely paying discounted retail prices rather than wholesale prices.
While this may not sound like that big of a deal, you are only hurting yourself as the same products are most likely available from different places at a much lower price.
By taking the time to make certain that you are purchasing from a legitimate wholesaler, you can increase your profits drastically when you turn around and sell the products you have acquired.
Closing Thoughts on Making Money on eBay
---
Regardless of which method you choose to utilize in order to succeed with one of the many different ways to make money with eBay, the main thing is to begin taking action as soon as possible.
You can easily spend just a few hours in order to acquire your initial eBay inventory. The main thing is that you do acquire this initial inventory and start getting your listings online as soon as possible.
By spending just a little bit of time to get started with making money on eBay, you can quickly discover a great hobby that can earn you a significant amount of money.
Once you have mastered the basics, this hobby can then become a potential full-time income that can truly result in some life-changing revenues.
For more information on what is required to start your eBay business check out this post.
About Author
Mark