February 22, 2023
How to Build a Photography Business so it Doesn't Fail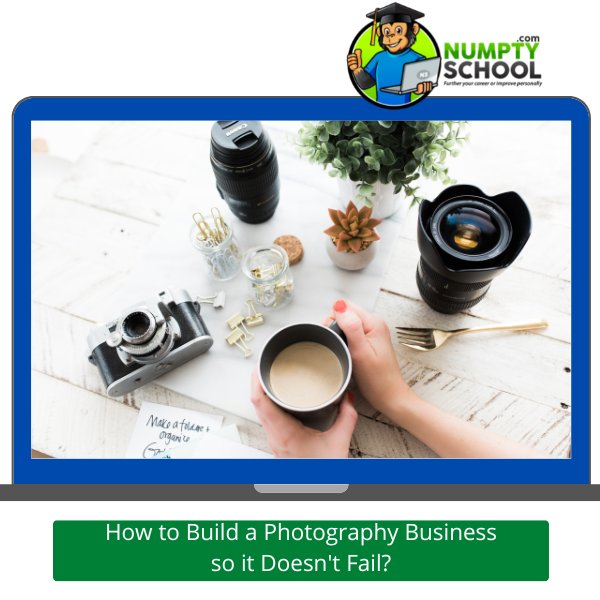 We are in an era where self-employment is a primary consideration among a big population worldwide, but I understand it isn't meant for everyone, as some buddies thrive in employment.
You are probably considering photography as a side hustle, or improving your hobby and skills to earn from it.
Maybe, you can later turn this into a full-time job, and live decently off of it like Andreas Gursky, Annie Leibovitz, and Nick Brandt, who are some of the highest paid photographers the world has had.
Knowing how to build a photography business could be challenging to many because of lack or realistic tips and pointers to get them started.
There is more to it than reading photography blogs and taking random pictures on your smartphone.
Like any other business, you need to get things right, or it will be a bumpy ride that will never seems to stop.
No worries because this article shares some tried and tested advice on how you can build your photography business to a successful venture.
---
Embrace Professionalism
---
All businesses, including photography need you to put in the work, enthusiasm, commitment, and determination.
Professionalism in your photography business will need you to deliver your services and products on time.
Be present and avail yourself early always, and never compromise great customer experience with any client (some can be difficult, but that doesn't call for reiterations).
Answer phone calls, emails, or social media queries as soon as possible, and when you are at a point where you can mentor others in the craft, do it with professionalism.
The secret to growth is generating as many positive reviews as you can.
---
Create a Reasonable Plan
---
Failing to plan is planning to fail – to build a photography business that you can depend on needs you to have a sober plan and drop any over-ambitiousness.
Create a design draft to use as a guide to build a solid foundation for your business.
The goal is to get strong support by writing your vision and an outline on how to operate the photography business.
You need to be sure that your ideas are conveyed effectively, and customers are at par with your vision.
Setting your business and work goals following an outline allows you to get a clear path of how your business will move.
---
Branding is Key
---
Your branding needs to be accurate, thoughtful, and very effective through a website.
There is power in basic things like design, color, design, and aesthetic.
Here, your website acts as your business's voice, and the brand will be the heartbeat.
Both are at the core of your advertisement strategy for the photography business to grow.
Synchronize the brand and website beautifully so that they embody the 'WHY' of your business and draw paying clients.
There are hundreds of educative website design and branding courses online that you can sign up for, and save some bucks, or direct them to other aspects of the business.
---
Social Media is the new Market
---
I understand that some of us have a love-hate affair with social media for whichever reasons.
But it is the new gem that can put your photography business out there.
Photography is among the career paths that needs social media presence, as potential clients are constantly hunting for the best work.
Instagram, Facebook, TikTok, Snapchat, Twitter, and Pinterest are some of the fantastic tools, and they're FREE to market your work, unless you decide to go for paid ads.
Let's be honest; If you have other life things to juggle alongside photography, you might not find the time to post daily – that is totally okay!
You don't need to post daily to be successful at your craft.
Now that you are learning how to build your photography business, know more about content planning to see that you shoot bulk content, and schedule for posting on days when your hands are full.
Still, your followers will familiarize themselves with your posting schedule, meaning you need to think critically about how often you want to post to avoid being branded 'the disappearing photography influencer' when life catches up with you and you are MIA on the socials.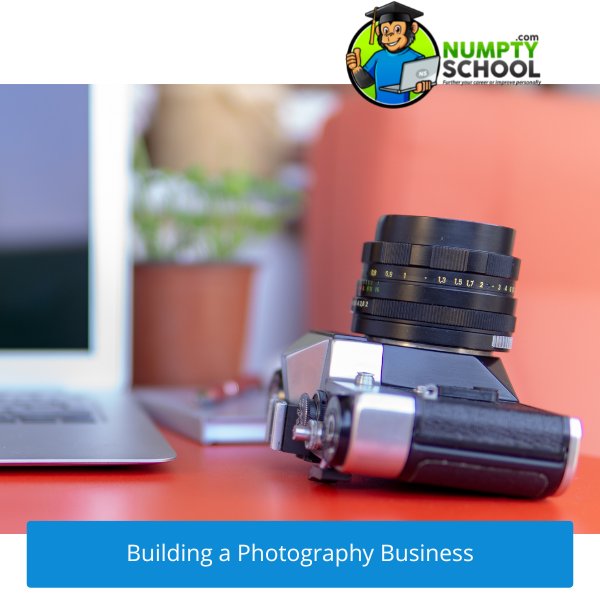 ---
Networking Works
---
Network with your customers, experts, and other personalities in the photography field.
Such people can be generous with knowledge and share their experiences with you.
Pick constructive advice, tips, and it can be a simple way of getting referrals.
Network expansion shouldn't be limiting to people you know.
Go out and attend photography seminars, conferences, free coaching, photoshoots, and networking events.
Don't be afraid if you aren't an expert yet – as long as you are confident in your work, organize a local photo exhibition with friends and other photographers.
You might be surprised with the turn out and information you pick from the even.
Exhibitions are among the ways to attract forthcoming professionals and clients you can include in your network.
---
Cut your Niche and Define It Clearly
---
As a budding photographer, you were probably taking photos of everything and anything that excites you.
But, to grow in this industry, you need to narrow down to a niche you love the most and focus on it.
When we talk about the right paying clients finding you, we sensitize the importance of clearly stating your niche and majoring in it.
As the right clients come, they are aware of your offerings and ability to meet their needs.
---
Price can Make or Break your Business
---
Times are tough and everyone is looking for the most affordable products and prices, but it doesn't mean you should stoop too low just for the money.
Since you are new to the photography field, you'll want to be reasonable as you advance your knowledge and skill base, before increasing your rates.
Find out if you will charge on per hour, or per photo basis.
Think about your equipment, transport costs, software, your time, and services while at it.
You don't want to undercharge clients to make them happy while you are knowingly or unknowingly running at a loss.
A rate card comes in handy when advertising online, but you can state your charges clearly in client contracts.
---
Consistency! Consistency! Consistency!
---
By now, you your craft is on point, branding is excellent, and niche narrowing is complete.
You are about to finish learning how to build your photography business, but first, plagiarism and copying others' styles are the thieves of success in this industry.
I know you have some influencers or photographers who inspire you and you'd like to be like them.
That doesn't mean you should copy everything and replicate it even when they are out of your line.
Staying in your lane will do you more good if you want to be consistent.
Your images and choices should be strictly in your niche.
New photographers are victims of this since they are learning from hundreds of sources.
Image consistency is key.
Never send clients images that don't match the feel, style, and tone, whether you are sending samples to bid for a project, or work already done.
---
Be Involved
---
Industry relationships and participations are vital.
You can join a charity organization and team up with others to return to the community.
Why wouldn't they consider you when they want photography services?
But, ensure you are engaging in charity your brand stands behind to ensure you are remaining relevant and consistent when sharing such work with potential clients.
Besides your work being featured in newspapers and publications, you will interact with other vendors and connect.
Additionally, you have content ideas to share on your photography website and blog about.
Don't sleep on local businesses in your area.
Create relationships and partner with them, even if they aren't in your niche.
You can land referrals, photography gigs, they could hire your equipment at a good amount, or pay for expert advice if needed.
Such approaches might not yield the same day you execute them, but good relationships are avenues for new and bigger opportunities.
---
Be Thirsty for Knowledge
---
Learning is never ending, and creating room for more information will enhance your growth.
There is so much to know about photography, from hardly-known editing software to shooting techniques and equipment storage.
Some adventurous photographers admit to being a one-man team and they've mastered their art, regardless of the number of clients they need to serve.
Allow yourself to be teachable at all time during, or away from work.
Being content with where you are at the moment isn't enough.
Try something new like learning how to service and repair photography gadgets and equipment – you never know if this can create another income avenue besides your photo taking business.
---
Wrap Up
---
Did I mention anywhere that you need to get formal training to build your photography business?
Does the article talk about investing in expensive gear?
Knowing how to build a photography business has little, or nothing to do with in-house schooling or $10,000 gear.
You need to have a business plan, know how to market yourself, focus on a niche you are passionate about, and network.
These are some ways to scale higher in the industry and afford vacations and luxury living from a fun skill like photography.