January 1, 2022
Introduction to Photography Online Course FREE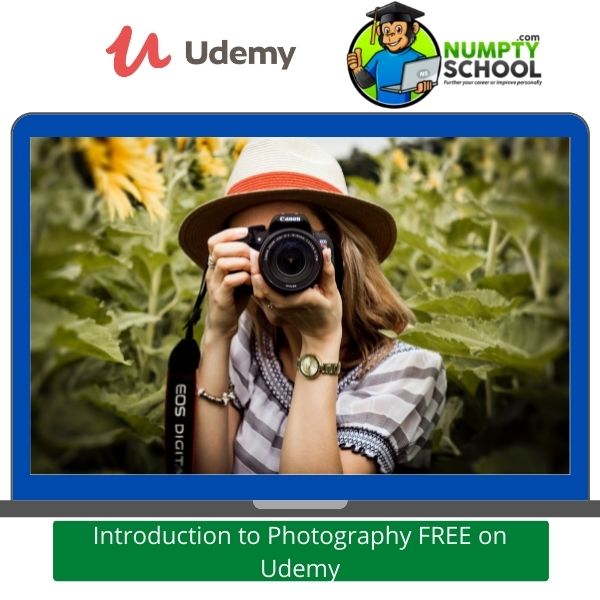 Start your adventures in photography using the basic tips in this free introductory course. Explore the potentials of your camera and see what lies in your abilities.
---
Description of the FREE Photography Course on Udemy
---
Chris Bray is your instructor. He is a professional photographer, an adventurer, and a conservationist.
Here's a brief bio of the guy handling you – just to be sure that you are in expert hands!
He has grown up sailing and led several world-first cart-hauling adventures in the arctic.
He is an award-winning and renowned Australian Geographic photographer. Besides, has been Lowepro and Canon's Australian ambassador for half a decade.
His work has been featured in Natural Geographic, Canadian, and Australian Geographic. Others include Discovery Channel and TIME Magazine. He is an author too.
I know that is too much! But I had to brief you so you can understand that learning from a pro should make you a pro too. Not only literally, but also practically.
I have seen so many students complain of haphazardly compiled courses by people with no experience but with the hunger to make undeserved money. This isn't it with Chris!
The stats are overwhelming. For such a free course with skills in a high-demand, I had to enrol and my online sites depend on good photography skills.
It is currently rated at 4.7 stars after 269,000+ students enrolled. Surprisingly, the number keeps growing as this wasn't it when I was just starting his course.
The reviews are awesome with so many students highly recommending the course. I do too!
I will term it as a short course as some take 7+ hours and you will not have covered a quarter of the content.
The course runs for 2 hours and 37 minutes.
It is broken down into 10 lectures. Each lecture covers a different topic and lasts between 12 and 18 minutes depending on the depth of the topic.
Here's is the best part: No one will rush you to complete the course. Take it at your pace depending on your schedule and availability.
That is how flexible online courses like these are. You can choose to complete a section a day. You can retake the course as much as you want until you are confident that you can work without referring to it.
Learning photography is a whole new skill full of discovery and creativity.
Unfortunately, for most aspiring photographers or learners, their introduction into this field is a season of wrecked bones and nerves.
If you aren't getting contradicting advice from peers and friends, you are most frustrated in learning your camera and trying to capture on digital media or film what you see with your eyes.
Not to worry, courses like these are here to help. Since you will be learning from a photography expert, you will know how to go about setting your camera and taking fantastic shots.
While it can be a very traumatic experience if doing it without prior knowledge, there is always light at the end of the tunnel if you consider getting help from a free course like this.
Chris shares advice on getting started, what works, and what doesn't. He has been in the field for years and has mastered the tricks and tips to help a novice start stress-free.
He begins with the essential concepts for creating an awesome photograph. By the end of this course, you will be ready and confident to climb the ladder in photography with very few stumbles.
Of course, there will be some challenges here and there. Take the course and learn the fastest way of getting out of your Auto mode!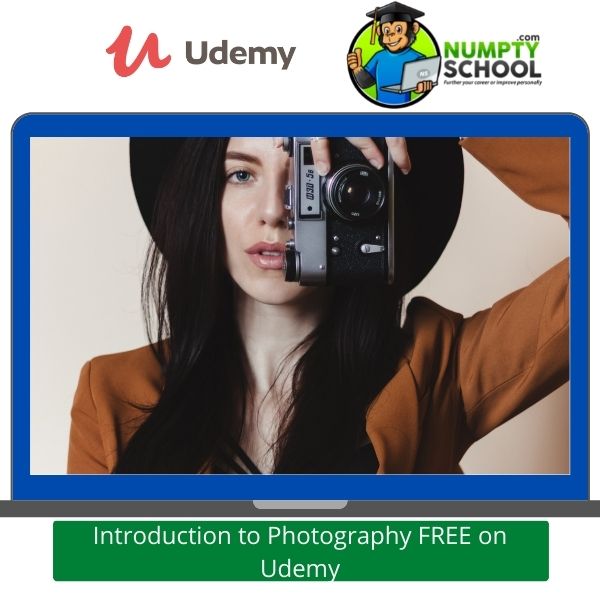 ---
Course Content and Overview
---
Not all instructors are generous enough to offer free courses. This is one that is not only free but also impacts your skills once you complete it.
Chris has been running the one-day course all over New Zealand and Australia since 2009. So many students have gained enjoyment from their skills and passion for photography.
He has been handling small groups – one at a time and decided to have it online for other aspiring photographers worldwide.
The scope of the course is admirable and its flow is one that most instructors should emulate. It is divided into sequential bits.
He has numerous examples in each video. These are real-time relations that should give you an idea of what happens on the ground.
Some have animations and are very easy to work through and comprehend. This is his way of guiding you through the basic camera setups.
He explains other aspects like;
---
aperture,
composition,
exposure,
and shutter speed.
---
Others that he covers are lighting, lenses, ISO, compensation, white balance, histograms, and much more! The course gears towards freshers and keen enthusiasts of photography.
He is a thorough guy and has mastered his art. Chris starts from the grassroots because even the skilled buddies lack quite a bit of the fundamentals.
Yes! They could be getting on well but missed some aspects in the basic sections. He works up the ladder to slightly advanced sections.
Even accomplished buddies have enrolled in the course and reported having learned a few things they didn't know here and there.
So, regardless of your level of skill, you will have something to pick from the instructor.
You might have had a camera that has been gathering dust in the garage or storage. Pull off the wrapping now and use it to take and practice this course.
It is a well-placed course and very invaluable. Your worry might be if you only need a DSLR.
Not quite! This course cuts across all types of cameras.
But if you have specifics that you need to learn after completing the course, we have reviewed courses on photography using DSLR, Canon, and Nikon cameras.
Check them out on the site!
The theory sections cut across all brands and types of cameras. You can tell that from his diagrams and examples.
Chris includes all the different terminologies without adding jargon – Yes, this is one of the things that scares most beginners. Don't freak out!
You will learn about the mode settings and names that photographers use across a wide range of cameras. Though most of his examples use full-on DSLR cameras, other types like micro 4/3rd cameras, compact/bridge cameras, and mirrorless cameras will work almost similarly.
The difference could be in locating the features. Some could be buried deep in your menu. Or, the effects will be less dramatic.
Everything is in your camera waiting to be unleashed! Even if you are starting with your phone camera, there are tons of tips to pick from this course. This should greatly improve your skill in phone photography.
Some sections that phone photographers will relate to are exposure, lighting, composition, and aperture among others. This is one of the most popular free courses on Udemy and online.
What I have picked in the reviews is that it is extremely easy to go through and comprehend. It is approachable and with no jargon. He doesn't include any irrelevant theory or unnecessary graphs.
Chris has been tweaking this course consistently for over 7 years. This means it is well-refined to walk you through your photography journey.
You will learn all the basics you need to know in the simplest way possible and with numerous examples. If you don't come out of the course full of broader understanding and inspiration, you might just be the problem.
The course comes with notes and summary clip-cards to help you maximize its value. Use them as reference material during and after the course. You will not have to keep streaming the videos over and over.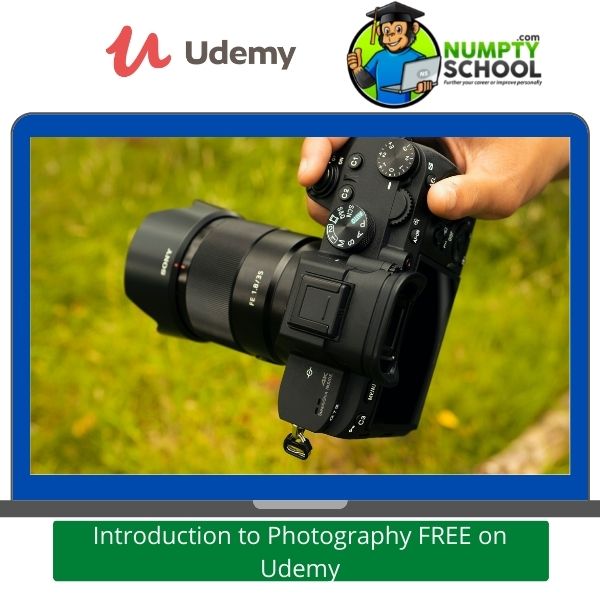 ---
Who is the Course for?
---
New photographers
Enthusiast photographers who want to learn new tips and tricks
Anyone who wants to learn how to take cool photos
Bloggers
Brands
Anyone whose business, career, profession, or lifestyle depends on taking good photographs
---
What you will learn
---
What you need to know from the basics of using any type of camera.
How the camera works and different right techniques from setting your AF modes to your AF points and resolution.
Chris's top 10 tips and tricks for framing awesome photos.
Everything about leading lines, rule of thirds, and what you need to look for in a great background.
Why your photos turn out darker or brighter.
Ways of controlling exposure using exposure compensation.
The different modes of metering.
Graphs and histograms.
Depth of Field and aperture – their meanings and the easiest ways of understanding and controlling them.
---
Lessons
---
An introduction and background to the course
Basic photography
Composition
Exposure
Aperture and depth of field
Shutter speed
ISO
Lighting
Lenses
Practical photography
---
Course Requirements
---
A camera – Any type can do whether a mirrorless, DSLR, compact, or phone camera.
Willingness to learn and practice
---
FAQs – Questions about the Introductory Photography Course – FREE
---
Q) Do I need to learn about the manual mode in photography?
A) Yes. This keeps you in full control of how your photos turn out. You will manually set your ISO, shutter speed, and aperture.
If you are bold enough, you can change the white balance as well. The camera doesn't automatically change the exposure. It has an in-built meter to guide you in achieving the right exposure.
Q) Achieving a sharp focus has been my problem. Any help?
A) One of the most daunting elements of photography is the focus is you are just starting. So much goes into getting the sharpest images you see.
Some of the focusing methods to help you remain in control instead of depending on the autofocus feature on your camera using the back button focus or toggling the focal points.
These are methods used by most pro photographers. You too, can try them out and find the best that works for you.
Q) Must I edit all my photos?
A) It depends on what you intend to use the photos for. You might choose to be artistic or clean in your editing.
As a beginner, you need to first learn how to nail the image in-camera. Once you are an expert at it, you will notice some photos that won't need any editing.
Q) What is the right time to get into business after learning and practicing photography?
A) Take time! It can get exciting and difficult to wait. First, you need to find out if your images are consistently and properly exposed, focused, and well-composed.
Ensure you are ready for stiff deadlines and can act like a pro. While you will be freelance, it is still a JOB that needs professionalism.
---
Conclusion
---
Cameras can be complicated. Especially if you are completely new to using them. You could be getting into the space without knowing the terminologies and what they mean but that's fine.
To work everything out almost seamlessly, you need a great course like this. One that can introduce you to cameras and photography.
Once you are done and can now practice, you should be able to take spectacular images. This course is a beginner's guide that shares everything a novice needs to know.
As an introductory course, you will be ready to get on the advanced topics and try their respective courses as well. This is the best way to scale in this field.
With time, you will cut out your niche as each works and needs different specialized skills. There are tons to learn about cameras and photography. Be ready to explore and find out new things for yourself.
In the meantime, if you are triggered enough to improve how your current photos look, get started with this FREE course.
---
What Students Say About the Course
---
I considered myself an advanced photographer until I landed on this course to pass time. I can agree that there is so much to learn.
Learning to set up my camera was the biggest stumbling block but am glad I got help here.
I love his practical advice and examples. As a fellow in this field, I envy his course compilation.