June 12, 2021
Best Online Photography Tutorials for Beginners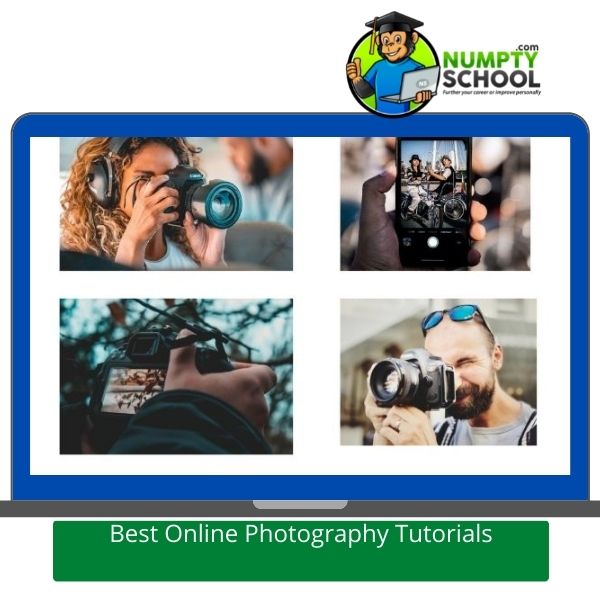 In these times when pictures speak louder than text, learning photography has become easier and cheaper.
We attribute this to unbridled access to educative and practical online courses.
Any aspiring photographer can learn the skill from wherever.
Some courses are free while others are paid-reasonably though.
You don't have to break the bank to learn how to take proper shots, play around with lighting, and come up with striking images.
I have rounded up a few of the best online photography courses here.
Each has its structure and scope of work.
Depending on the photography sub-section that you need to learn, you'll find great resources here.
Most of them start from the beginner level while others cover specific aspects of photography like Lighting,
Types of Photography, Camera Settings, Image Settings, Photo Editing, and much more.
This site has got you covered regardless of your skill.
Here are a few of the highly rated and most popular online photography classes for novices and advanced learners.
Most of them have full-time access and the student can learn at their pace.
If you are new to photography, start with the courses that cover the basics first.
Once you master the vitals, this creates a solid foundation for your skill or career.
Advanced learners can head straight to their sub-sections of interest.
Check out some of the best photography courses below.
There is a mix of beginner and advanced courses.
So you are likely to find almost everything you need from this compilation.
---
---
A 23.5-hours comprehensive photography course that will change you take and compose your photos.
Description of the Course
Have you wondered why your Instagram photos don't look like those on Pinterest and work done by professional photographers?
You must have! And perhaps, it bothers you so much that you can't match their skill.
Phil Ebiner, Sam Shimizu-Jones, William Camahan, and Video School have put together an in-depth course to come to your rescue.
The numbers surprised me! But what would you make of a professional who has teamed up with his fellows to share their skills through an incredible course?
Absolutely amazing! With over an enrollment of 247, 800 students, the course is a BESTSELLER on Udemy.
Yes, it takes a full day to complete the course. 23.5 hours might seem like an eternity.
But, you wouldn't want to think about walking into an institution to pay over $8000 for a Photography course that will take you months to complete.
There is so much to learn from the experts.
For beginners and advanced photography students, this course is among those with the most resources.
You must be very lucky to have enrolled in it.
63 articles and 31 downloadable resources will be useful throughout and after the course.
The course is updated often and currently has a 273-page book full of new lessons.
If you want to learn how to take great images for personal use or business, this is a great place to start from.
You can take them from a tablet, smartphone, DSLR, or Mirrorless camera.
As a skill that needs expertise in technological gadgets, you don't need to turn away because you can't use a camera.
Phil and his colleagues explain how to use different types of photography equipment, how to choose the best ones depending on your budget, and various styles of gear available in the market.
While their focus is on you improving your photography skills, they advise on how to make great images that you can sell.
Who is the Course for?
Anyone interested in taking stellar photos
Novices who want to sharpen their photography skills
Influencers, social media marketers, and anyone whose job requires great images
Upcoming photographers who want to monetize their hobbies

What you will learn
Different types of cameras, their parts, and how they work
Photography gear and equipment you will need depending on your budget
How to shoot in manual mode
How to shoot in real-world
How to use lighting, composition, and other great settings to better your images
How to professionally edit your images to look amazing
How to begin a business or monetize your skill
Lessons
An introduction to the topic
Exposure
Composition
The depth of field and focus
The camera's anatomy and other settings
Color and white balance
Lighting and flash photography
Mobile photography
Cameras
Lenses
Accessories
Portrait photography
Long exposure photography
Landscape photography
Product photography
Low light photography
Sports and action photography
Macro photography
Street and architecture photography
Event and wedding photography
Aerial and drone photography
Wildlife photography
Night photography
Time-lapse photography
How to edit photos
Photo Editing using Photoshop CC
Photo Editing using Lightroom Classic CC
Photo Editing using Lightroom CC
Photo Editing using Photos for Mac
Photo Editing using Google Photos
Photo Editing using Photoshop Express-the free mobile application
Photo Editing using Snapseed-the free mobile application
How to share your photos online
How to start a business out of your skill
How to sell stock photography
How to print your photos
Q and A videos
Requirements
No knowledge of photography.
A willingness to learn and practice.
A smartphone or a camera if available though not necessary.
Conclusion
In this era where many are diversifying their streams of income, Phil and his guys make it cheaper to learn something new and earn from it.
Any aspiring, new, or advanced photographer who wishes to hone their skills and make money from this skill will find this course very helpful.
The course is precise and teaches you everything you need to know to start a successful photography business.
So, take the next step and join the many students who are reaping from it.
What Students Say About the Course
Phil knows just how important it is to exclude fluff out of such a technical course.
I love how straightforward it is.
This course has made me specialize in event photography and that is what is paying my bills.


---
---
Tired of the plain yet boring theoretical photography courses?
Here are 50 Photography tips your instructor never shared!
Description of the Course
It hits the nail on the head! In fact, right at the center and drives is deeper into your skull.
Bernie compiles a 5.5- hour course to take you through the ins and outs of photography.
The course is geared towards novices through to enthusiasts who'd love to learn something new.
Bernie explains the photograph training that has worked for him and will still work for you.
It covers DSLR, Mirrorless, and compact photography.
Still, within the course, you learn other basic subjects that come in handy for newbies.
The tips are a mix of technical and non-technical with the latter being the majority.
Each is demonstrated in the 50 video tutorials that you can download on your smartphone or laptop.
Who is the Course for?
Novice and advanced photographers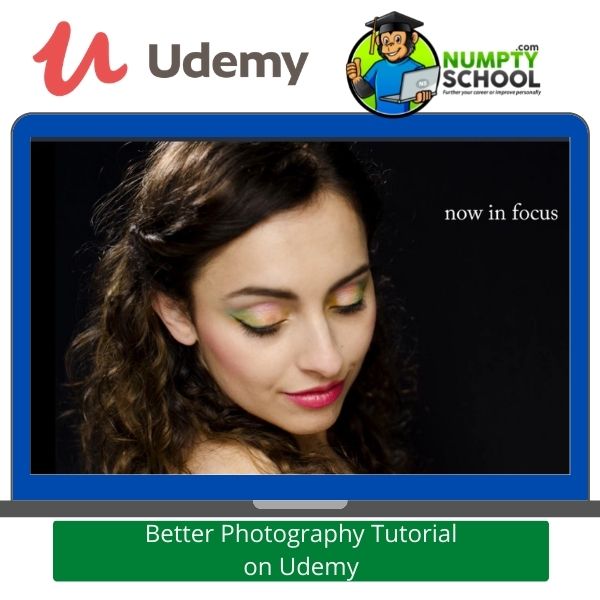 What you will learn
How to work around camera settings
How to use the tips for sharper images
Understanding composition and light-these are more crucial than the types of accessories you have
How to get better flash photos when indoors
How to take great photos in general
How to work around landscape photos
Taking various photos in different environments
Understanding image resolution, quality, and types of cameras
Lessons
Beginner camera settings
Advanced camera settings
Improving your images using natural light
Improving your images using great composition
How to pose for portraits
Landscaping and scenery
Flash photography
Information and tips for using lenses
More general techniques
How to take flattering display or PR photos
The best digital camera to buy
Requirements
More practice and implementation of the tips.
Any type of camera you can get.
Conclusion
You'll be learning from a pro.
This means that the course includes some valuable tips he has collected in the course of his journey.
There are some pointers he shares that you thought worked otherwise.
Over 14,600 students have trusted him to offer guidance in photography.
So far, this is one of the uniquely structured courses that bases on tips that work for any photographer.
Instead of having it as others choose to, I find this more expert-oriented.
If you are looking for something outside the norm, the best thing is to get started with it.
What Students Say About the Course
I wondered why he created a course on tips-my thinking was shallow.
You will be surprised at what Bernie has to offer.
This is one of the courses I can highly recommend for any beginner.


---
---
Learn how to quickly get off the auto mode and maximize the functions of your camera.
Description of the Course
If statistics have never convinced you at any point, this one must!
It might be a FREE course thus the high number of students enrolling.
But this tells you that it could be a great one.
Over 250,600 students have enrolled in the course.
It is a 2hr 37 minutes course by Chris Bray with plenty of animations and examples.
It is straight to the point and explains how to create a basic camera setup.
You will learn more about aperture, exposure, shutter speed, ISO, lighting, lenses, compensation, white balance, and all the basics that a novice needs to understand.
Who is the Course for?
Anyone who wants to learn how to take great pictures.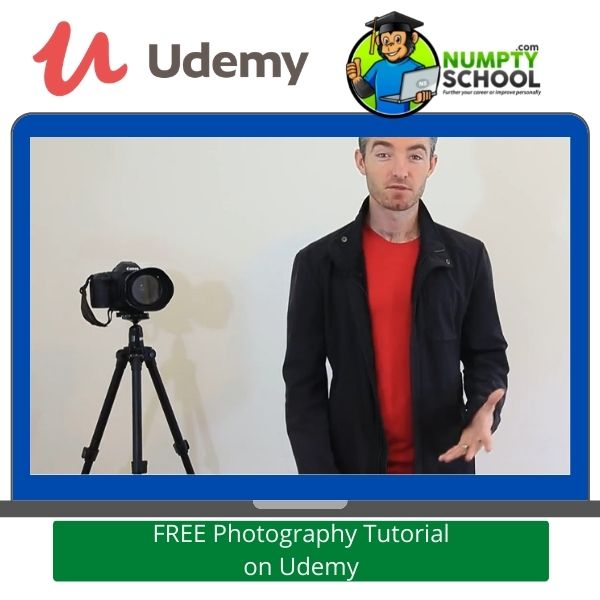 What you will learn
How a camera works and the correct techniques of setting the AF points AF mode, or resolution.
Chris's top 10 tips on how to frame great photos and everything revolving around framing.
Why your photos are brighter or darker.
Lessons
Introduction and background
Basic photography
Composition
Exposure
Aperture and depth of field
Shutter speed
ISO
Lighting
Lenses
Practical photography
Requirements
A camera – That's the crucial thing!
Conclusion
This is one of the most popular photography courses you can tell from the numbers.
Chris ensures that it is easy to understand and has no jargon or theory that you don't need.
Not all free courses cover as many details as possible.
Chris's has managed to stand out because it is no-nonsense and most of his students call it.
He explains all the complex notions in easy terms.
For novices who want it detailed yet comprehensible, joining Chris will be the best thing to do.
What Students Say About the Course
I was looking for practical advice and that is what I got.
I am yet to find another free but helpful course like this one.
The technical aspect of photography is what scares me.
This course made it easier for me to understand the basics.


---
---
A pro gives pro tips and advice for FREE.
So does Chris Parker in his detailed photography course.
Sharpen your skills within an hour and 37 minutes of workable tips and techniques.
Description of the Course
A 1 hour 37 minutes on-demand course to scale novices from a fresher to a pro-level.
This one covers all the fundamentals to help you create a solid base for your new hobby or career.
Chris has camera settings he has been using for over 3 decades and offers to share them here.
This means you will get a creative vision like a professional.
Apart from the basics of photography, he teaches more about DSLR photography and exposure.
Some of these aspects are wide topics on their own.
Chris strives to break everything into simpler terms for the beginner photographer.
Learn about shutter speed and when to use certain accessories and gear.
Get to know the ups and downs of ISO too.
It is something you often see on your camera settings but have never figured out how to use it.
He shares a few secrets that have seen him through his photography journey.
Towards the end of the course, he demonstrates everything he has taught in the previous tutorials.
Also, learn how to choose some settings and edit your images.
Who is the Course for?
New and advanced photographers who want to learn photography and master their cameras.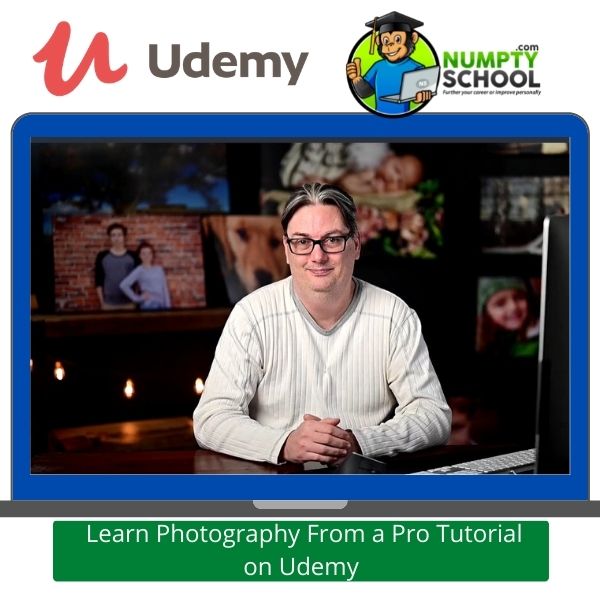 What you will learn
How to improve your creativity with your camera
The four steps for mastering explorer
Chris's secret weapon for getting the perfect exposure on your camera
Some of the underrated camera settings that could change your life
How Chris chooses some camera settings
How he edits his photos
Six secrets you can use to take great photos
Using composition for excellent photos
Lessons
Photography 101
Exposure
White Balance
Photography deep dive
Putting it all together
Outdoor demo
Bonus
Course Requirements
A DSLR camera.
A will to learn.
Conclusion
As a professional photographer, Chris has done this for over three decades.
He decides to share what he has learned through various courses.
This one covers the basics of photography.
He is generous enough to share what has worked for him.
You get to learn some of the underrated camera settings that most instructors never talk about.
Use them to better your photos and creative options.
Join the 23,500+ students who have enrolled and see how striking your next shots will be.
What Students Say About the Course
Chris is an enthusiastic instructor and shares his knowledge in the best way possible.
I will end up using all his tips.
Maybe I'll turn out like him.
The course has helped me achieve my creative vision and I can highly recommend this guy.


---
---
For technical lessons, we learn best through practice.
Using your Nikon in this course is the best way to understand its bits and improve your photography skills.
Description of the Course
You might have been there: where you own the latest model of Nikon DSLR but don't know how to use it.
It is common among most freshers and advanced photographers who are using this brand for the first time.
Drown your worries. JP Teaches Photo has the right course to help you learn how to use your Nikon camera for the best shots.
Over 27,300 students have enrolled in the course and the reviews will amaze you.
Learn what each button is for and how to use it.
It takes about 2.5 hours to go through this course.
But a few days of practice to master everything.
The concepts are easy as JP keenly explains them to ensure that you understand instead of cramming everything.
There is a section covering the shutter speed, dial mode, exposure, and aperture using your Nikon DSLR.
Some have examples to back up the explanation.
Who is the Course for?
Anyone with a Nikon DSLR and doesn't know how to use it.
Novices and amateurs who want to buy these cameras to use in their photography journeys.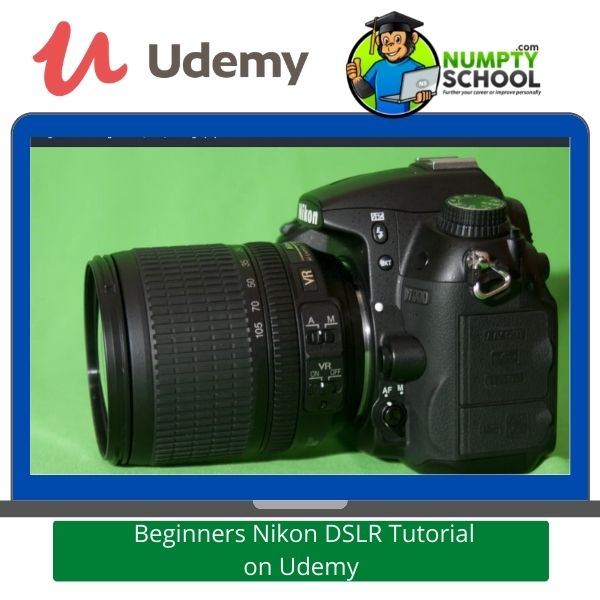 What you will learn
How to professionally see your images with more sophistication.
How to choose and adjust apertures.
How to add exposure to your images and their impacts on various elements.
How to adjust the shutter speed and how to choose the best one.
How various modes work and the best way to use each.
How to differentiate motion blur from the depth of field.
Lessons
Introduction
Exposure
Shutter speed and aperture
Aperture exercise
Mode dial
Shutter speed exercise
Wrap up
Course Requirements
Any Nikon DSLR with model numbers beginning with D
Conclusion
Nikon is a household name when it comes to Photography.
This course explains how to use a Nikon DSLR.
It covers its features and settings in-depth.
Unlike phone cameras that are easy to work around, DSLRs can be tricky if you have no prior experience working with them.
If you are new to using Nikon DSLRs, this course will be very helpful.
What Students Say About the Course
The level of the course set at beginner point is everything I needed to help me understand how to use my Nikon camera.
I can now enroll in other beginner photography courses to sharpen my skills.
I was shopping around for a Nikon DSLR but have never used one before.
I have bought this course and know it will be great for me.


---
---
Here's another one by JP that needs more practice than cramming power.
Use your Canon to take breathtaking photos.
Description of the Course
One of the highest-rated photography courses at 4.7 stars with an enrollment of over 13,770 students.
If the statistics don't convince you enough, then owning a canon DSLR might be one of the greatest mistakes of your life.
JP is at it again with another course on Canon DSLRs.
You will learn what is button and dial are for.
That's the first step of understanding your canon camera before knowing how to set it up.
Slightly longer than the Nikon course, this takes 2.5 hours to go through everything.
I love that the course is more practical than theoretical.
The exercises help you master the ins and outs of the camera.
You will learn more about getting the best aperture, shutter speeds, mode dials, and exposures for different photos.
Who is the Course for?
Novices and advanced photographers who own cannon cameras and want to master how to use them.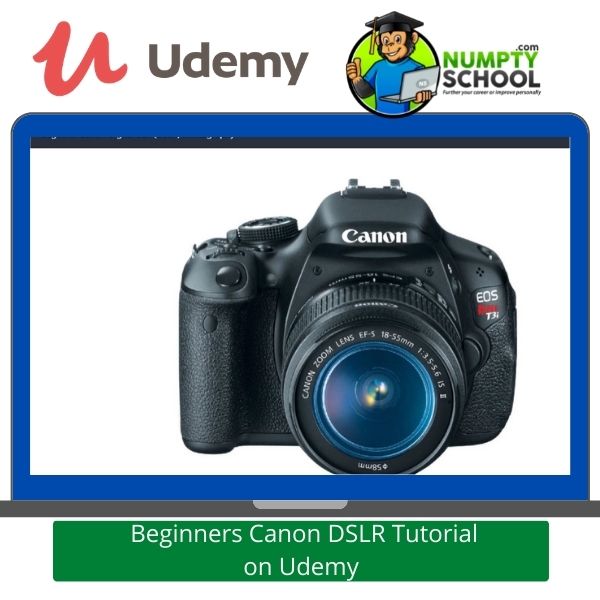 What you will learn
How to see your photos in a different way-better and more professional.
How to use aperture in your shots and which will be the best one for that situation.
How to use exposure and how it affects various elements of your photos.
How to work around shutter speed and choose the best one.
All the models of the canon camera and how to use each.
The difference between the depth of field and the motion blur.
Lessons
Introduction
Exposure
Shutter speed and aperture
Aperture exercise
Mode dial
Shutter speed exercise
Wrap up
Conclusion
Apart from Nikon, Canon is another renowned camera brand that has swept off so many photographers and aspiring owners.
JP has compiled an in-depth course to talk about the camera's features, settings, and how to use it.
Once you understand how your canon DSLR works, you can enroll in other beginner or advanced courses to learn the skill and make something out of it.
As one of the highest-rated courses, you can trust that there is so much to learn from it.
What Students Say About the Course
Showing what various settings can do was my intention when looking for a photography course.
I got it here.
It not have covered all the settings and controls of the canon DSLR but the fundamentals were enough to help me start using my new canon.


---
---
Walking the streets of digital photography shouldn't be scary. Journey with Steyn as you learn how to use your DSLR to take some of the best shots.
Description of the Course
Here's the truth: most people can't take great photos on the cameras and are even scared of trying out DSLRs.
You are having this problem because you haven't taken any courses to help you with step-by-step tutorials on how to ace this.
This is one of the first photography courses by Steyn and is often updated from time to time.
Mastering how your DSLR works is the first step to being a pro photographer.
This is what this course is meant to do.
You'll also learn how to develop a creative eye.
Do you admire the images taken in magazines and publications?
You could do the same.
The instructor adds more tips on choosing the best equipment and use it properly.
Besides, you will understand your camera settings and know how different light sources influence how photos look.
There is a section on composition and how to identify the best for your situation.
A DSLR shouldn't intimate you if you are a new owner.
Who is the Course for?
Owners of DSLR cameras mostly on the automatic mode.
Photographers with digital cameras and those predominantly using smartphones will not benefit so much from this course.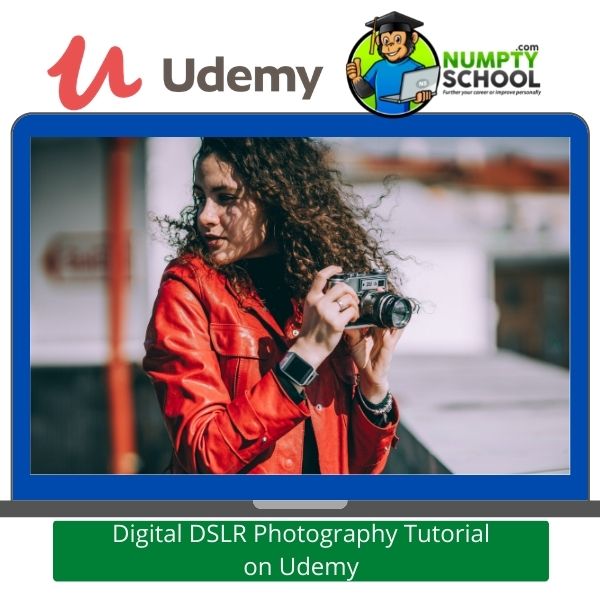 What you will learn
How to properly hold the camera for the best shots.
Camera lenses and how to choose the right one for various situations.
How to compose images with great balance and that will be as striking as possible.
How to have a creative eye for opportunities that can help you get the best photos.
How to change camera settings properly depending on the situation.
Lessons
An introduction to the course
Camera equipment
Mastering camera settings
Shutter speed and aperture
Light
Composition
Creativity
Conclusion
Course Requirements
No experience in photography.
A DSLR camera-those with interchangeable lenses-it could be a Nikon or a canon.
Conclusion
Stunning shots aren't difficult to take.
It is you that probably hasn't mastered how to properly take great pictures using your DSLR.
These powerful tools can change how your images look if you know how to set them up and adjust the settings accordingly.
This is a best-seller course with over 13,200 students who have enrolled.
Joining them now might be the best decision to have made this year.
What Students Say About the Course
The concepts in the course are concise with great examples.
I love that he gives practical recommendations on how to practically execute each concept.
The instructor has helped to get done with the basics and I am more confident than I was before beginning this course.


---
---
Learn how to take great photos with your phone.
There is more beyond opening your camera icon and touching the snap button.
Description of the Course
Apple is setting the pace with its admirable phone cameras.
With each release of a new model, the camera specifications are usually great and more improved.
This course teaches you how to practice digital photography on your iPhone.
Those with similar smartphones too will find this course relevant.
iPhone photography isn't as deep.
But, you will learn the basics and practice how to take great shots.
The instructor shares some of his best tricks, tips, and techniques that you can use too.
Over 102,700 students have enrolled in the course.
The reviews are overwhelming and you can opt for this as you save for a DSLR camera in case you'd want to advance your hobby or career.
Who is the Course for?
Novices with no to little experience in photography but don't want to spend so much on cameras at the moment.
Influencers who want to spend less but build their cameras.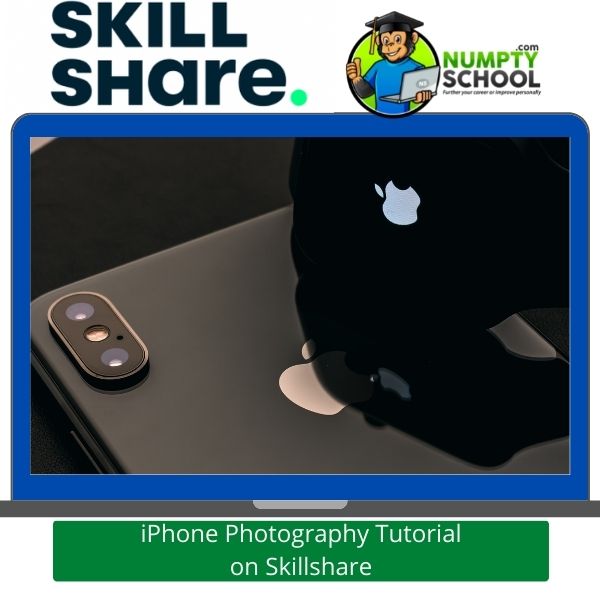 What you will learn
Using short composition to take great photos.
Setting up and optimizing your iPhone camera for the best photos.
Creating depth in photography.
How and why you should tell stories in your photos.
Using surrounding light to light your photos adequately.
Editing photos professionally using the free version of Lightroom from the Apple store.
More tricks, tips, and techniques.
Lessons
Introduction to the course
Defining photography in a photographer's terms
Turning off live photo
Turning on HDR
Turning on the grid
Exposure control, focus tapping, and locking focus
What is shot composition?
The perspective of shot composition
Vantage point
The rule of thirds
Dead space
Creating depth in photography
How to use the surrounding light
How to fill the frame
How to tell stories in your photos
Long exposure photography
Macro photography
Optimizing pano mode
Editing photos in Lightroom
Creating presets in Lightroom
Using Lightroom to pop your photos
Conclusion
Requirements
An iPhone or smartphones of such kinds
Conclusion
Phone photography isn't as complex as you think.
For iPhone, you need to master the basic settings.
Knowing how to adjust them will be relevant.
The instructor explains how to edit and improve your photos using the free version of Lightroom for iPhone.
It is time to change how your Instagram and gallery photos look like!
What Students Say About the Course
My iPhone has never been useful to me apart from communicating with my friends and family.
It is time to make use of it properly.
I am an influencer and fully depend on phone photography.
This course has come in handy and I can't recommend it enough.


---
---
Know the best equipment and accessories you need for your photography career.
Description of the Course
Instead of making this a class like any other, Tabitha decides to take you through her photography journey and shares all the equipment, accessories, and tools she has used.
You will learn the various lenses, DSLRs, tripods, Speedlight flashes, memory cards, bags, editing programs, file storage, and the client galleries she has used.
It might not the best of the best in the market but for a photographer like her who has been in the industry for years now, there is much to learn from her.
Whether you are a fresher or an advanced photographer needing a gear upgrade, camp here.
She shares other great options that you can purchase depending on your budget.
You will learn the factors to consider when selecting various equipment and photography gear.
You can ask her gear questions in the discussion area and she is willing to help.
There are links and resources to use in this course and your photography journey.
Who is the Course for?
Any new or amateur photographer who would like to upgrade to better equipment.
Aspiring photographers who are researching the best gear to buy.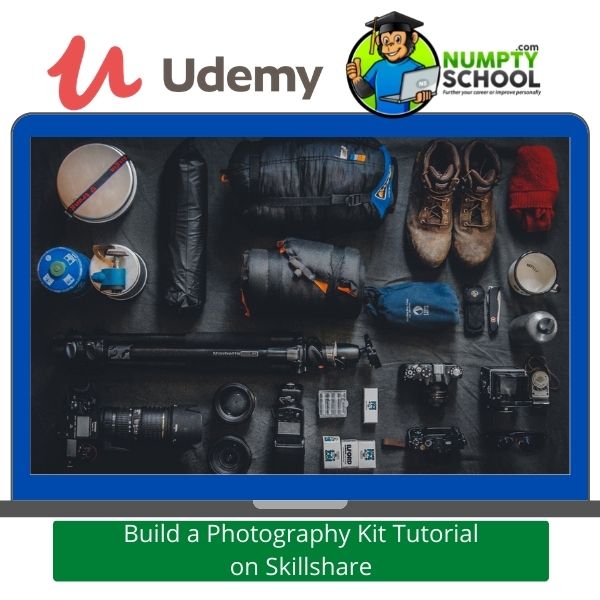 What you will learn
The camera body of various DSLRs.
Lenses and how to choose the best for your situation.
Various photography accessories.
How to use different tools to make your photography journey less hectic.
Knolling photography.
Lessons
An introduction to the course
DSLR camera bodies
Crucial lessons
More lessons
Accessories like bags, flash, and tripod
Tools like client galleries, programs, and storage
Knolling
Conclusion
Requirements
A computer with an internet connection
Conclusion
It can be daunting to shop and buy the best photography gear.
Tabitha makes this less stressful by compiling this course that covers the essentials that you need.
You will learn how to choose the best equipment and programs.
Understand what works for her and her career and use that to determine what will work for you too.
In about an hour and 17 minutes, you should be done with the list of what to buy and those to upgrade for a better experience.
What Students Say About the Course
The resources and links she adds were useful to me.
I couldn't imagine walking into a store not knowing what to get.
I love that she doesn't go overboard on the price category.
This career can be expensive and scare you away if you don't have the right educational material.


---
---
Grow your hobby into a money-making venture whether full-time or part-time.
The intention is to make good bucks out of it!
Description of the Course
In these times where most of us are looking for more avenues of earning income, this can be the perfect direction to take.
Especially if it is a hobby, learning it will be easier.
Alan is an art director and will teach you how to monetize your hobby.
Or better, grow it into a career.
Starting might be difficult if you don't know the path to take.
Disclaimer!!! This isn't for those hoping to earn millions in the first week.
He prepares you psychologically for the journey-it might get tough but you need to toughen up!
Scale your passion from something to pass time to something that brings you some bucks.
Who is the Course for?
Anyone who wants to make money out of their photography hobby.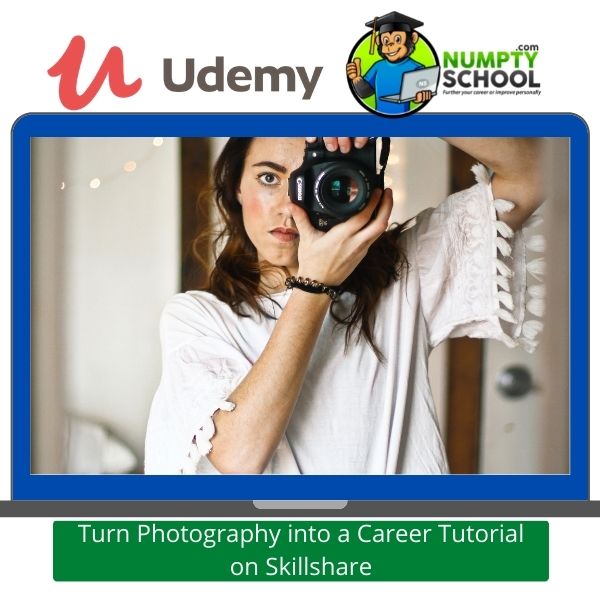 What you will learn
Various avenues of income in photography.
How to maximize your opportunities.
How to brand yourself and your portfolio.
Channeling your passion making it seen to others.
How to network and create potential connections.
Why you should invest in yourself.
How to diversify past photography.
Going into it full time or freelance.
Lessons
An introduction to the course
Self-reflection
Optimize your portfolio
Create your image
How to find work in different places
How to network
How to invest in yourself
Alan's journey
Conclusion
Requirements
Willingness to learn
Conclusion
He's 23 or thereabout but can change your mind around to monetizing your hobby.
It takes 1 hour and 14 minutes to explain what it takes to scale your passion into a career.
You can decide to be a freelance photographer or dive into it full-time.
There is more to the journey than making money out of your skill.
You will learn how to brand yourself, network, and create valuable connections.
If you think he is young, then his brains aren't.
Enroll and see if you don't change your mind.
What Students Say About the Course
Forget his age.
This young man is knowledgeable in the photography business than I thought he could be.
I am moved into doing something with my kit.
Alan is concise and his ideas are creative.
Some that I have implemented have worked for me.


---
---
Finance Pro turned Fashion Photographer.
Join Justin as he takes you through the ins and outs of portrait photography.
Something that his career revolves around.
Description of the Course
Surprised, right? You could be wondering why he juggles finance and portrait photography.
Justin shares his tips and tricks in a 90 minutes course.
He focuses on light and how to use it to improve your portrait photos.
It doesn't matter the camera you use.
You will learn why your location matters a lot and how to prepare it.
There is more great information on the settings and subjects to improve the styling, exposure, and composition of your images.
He shares how he uses Lightroom to edit his photos.
I love that he gives various techniques and offers alternatives to each.
This means that the class will be relevant for photographers of any level.
Who is the Course for?
Fashion photographers.
Anyone interested in portrait photography.
.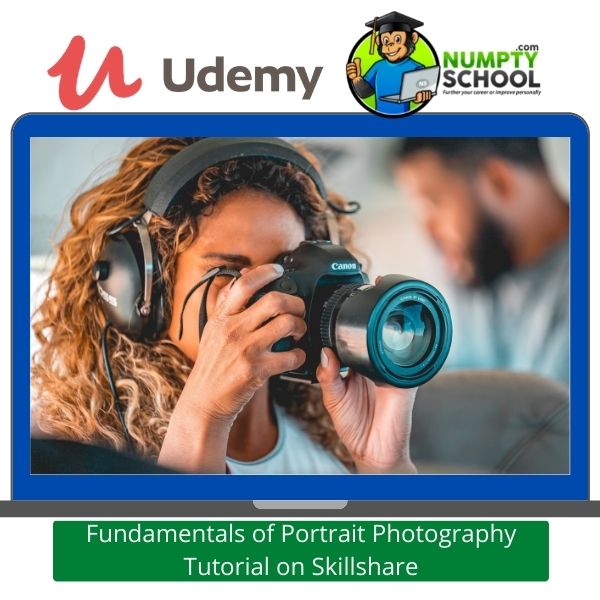 What you will learn
How to tell stories using your portrait photographs.
How to choose the location and best angles for more flattering portraits.
The type of equipment to use and a few best options that he recommends.
How light and mood affect the quality of your photographs.
How to adjust and use aperture, shutter speed, ISO, and making test shots.
How to blur some sections of your images while maintaining the sharp focus of others.
Brick shoots and exposure.
The mirror and backlit shoot.
How to crop and edit your photos.
Using Lightroom.
To create dramatic effects.
Lessons
An introduction to the course.
Subject and location.
Equipment.
Light and mood.
Test shots and shutter speed.
Brick shoot and exposure.
Mirror shoot.
Backlit shoot.
Cropping.
Lighting.
Dramatic effects.
Exploring photo classes.
Course Requirements
A functional camera-Digital, DSLR, or phone camera
Conclusion
Portrait photography is vast but Justin chooses to focus on the effects of natural light and how to use it to add drama to your images.
Most people underestimate the power of natural light since the introduction of ring lights and reflectors.
He teaches you to choose the best location for perfect shots.
You will learn how to adjust light settings, take test shots to see if certain angles work, and edit photos like he does using Lightroom.
If he can do this alongside his finance career, what's stopping you?
What Students Say About the Course
Looking for a practical course you can learn virtually, go for this! 100%.
Justin has mastered his stuff and knows it well.
I feel like I need two or three days of practice and I will have honed my skills already.


---
---
Is your Instagram not looking attractive?
It is how you take your photos that makes it look less impressive.
Here's what you can do!
Description of the Course
Tyson Wheatley is a renowned Instagram photographer and has compiled this course to help you change how your Instagram looks.
Learning how to take amazing photos using your mobile phone shouldn't take an eternity.
Here, the 46 minutes are full of all the juice and spice you needed.
Building your photos means building a following, and a brand if you are an influencer or small business owner.
He explores so much in the course and shares various great locations that can change how your photos will look.
Capturing unique photos has its tactics and you will learn them here.
He shares the tricks of editing in some essential apps you should have.
Who is the Course for?
Anyone who wants to improve the aesthetic of their Instagram page.
Influencers who are building their brands on the platform.
Small business owners who sell via Instagram and other social platforms.
Digital marketers whose work depends on quality images.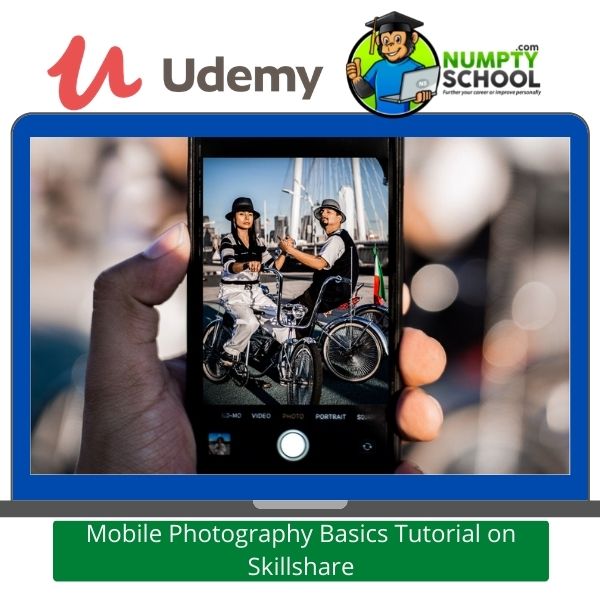 What you will learn
How to shoot using your phones.
Accessories for iPhone photography.
Applications you can use to capture images on your iPhone.
How to use Snapseed to edit your images.
How to use VSCO cam for image editing.
How to use TouchRetouch, Afterlight, Photoshop Express, and SWRT filters to counter imperfections.
The sharing strategy using captions, hashtags, tags, and stories.
The storytelling strategy.
How to edit in Instagram using its in-built features.
Lessons
Introduction
How to shoot using your phones
Accessories for iPhone photography
Applications you can use to capture images
How to use Snapseed
How to use VSCO cam
How to use TouchRetouch, Afterlight, Photoshop Express, and SWRT
The sharing strategy
The storytelling strategy
How to edit in Instagram
Instameets
Course Requirements
A phone with a good camera
Conclusion
Creatives on Instagram know the importance of great photography skills.
Whether it is for a business or to make your account aesthetical, this course will come in handy.
There aren't many like this but here, you will learn from the pro.
Tyson shares the process he uses to take most of his Instagram photos and how he edits them.
Would you want to be like Tyson? Or take striking shots as he does? His course is what you need!
What Students Say About the Course
You can see his passion as he takes you through the course.
I can recommend it to anyone who wants to improve their socials.
The 'telling a story' part is what carried me away.


---
---
How you use your DSLR camera will determine how your photos look. Learn how to set it up correctly and take perfect shots.
Description of the Course
Are you new to DSLR cameras? Is yours proving difficult to set up and use?
Justin and his buddy will introduce you to this equipment.
You will learn their features and how to use them for better photos.
Exposure has been a problem for so many novices and advanced photographers.
Here, he teaches how to manually balance your shutter speed, ISO, and aperture for great exposure.
He is very concise and explains conquer the fear for manual mode.
There is more about how to blur motion using shutter speed and using aperture to control the background blur.
How long does it take you to edit your photos?
Learn how to do it in less than 5 minutes.
It isn't rocket science.
Who is the Course for?
New and advanced photographers using DSLRs.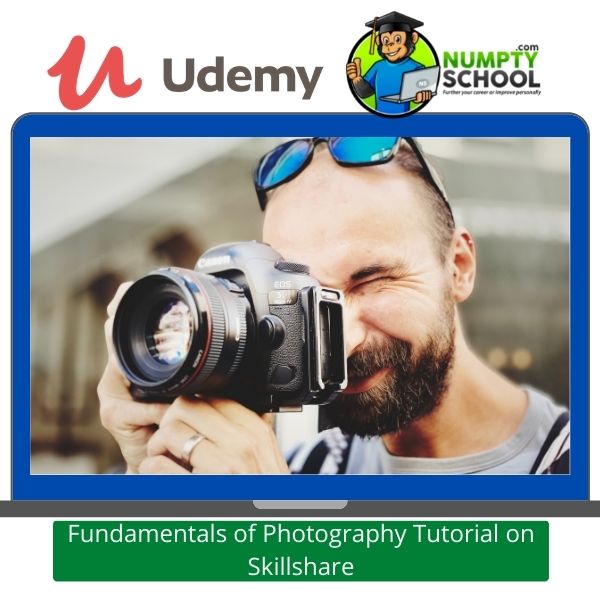 What you will learn
Your camera and how to use various settings
The buttons and dials on your DSLR and what each is for
How to balance exposure triangle
Preparations to make before shooting
Great editing tricks and tips
How to buy the best lenses and cameras
Lessons
Introduction
Understanding a DSLR
How to balance the exposure triangle
How to prep before shooting
A studio demonstration
Deep dive shutter speed
Deep dive aperture
Deep dive ISO
Editing tricks and tips
Final thoughts
A bonus on lenses, cameras, and how to choose them
Course Requirements
A DSLR camera
Conclusion
Justin shares his personal experience and that is what I like about him.
You will learn how he sets up his camera and adjusts the settings.
Also, it is great that he considers guys who'd like to learn and practice on a budget.
The gear recommendations and reasonable and something you should consider if your pockets are tight.
He teaches you how to master the settings of a DSLR and shoot well in manual mode.
You will learn how to have greater control and create striking photos that will amaze you.
What Students Say About the Course
This course has fine-tuned my foundation.
I can attest that the guy is knowledgeable in what he does.
No fumbling, no fluff. Just gold!
He goes through the practical and applicable stuff.
I will keep referring to it in the future.


---
FAQs – Questions on the Best Online Photography Courses
Q) How do you know if it is time to get into the photography business?
A) You need to have enrolled in the best courses, sharpened your skills, be consistent, and properly expose your photos. If your work is up to standard or can exceed someone's expectations, give it a shot.
Q) Is there a course that teaches how to pose people?
A) I haven't come across one but I have seen courses with sections on the same. Check the course above on portrait photography. It has great insights.
Q) Can I strike a good balance in photography, my day job, and other aspects of my life?
A) Work on a schedule. Once you structure your time properly, there will be hardly anything to complain about. Schedules and plans are great ways to do everything you love.
Q) Is what you learn in an online photography class similar to what you'll learn in a walk-in class?
A) I doubt there is a difference as the concept and scope of work are the same. You'll learn the technical aspects of photography and everything revolving around it. Only that some courses are topic-specific and something you wouldn't find in physical schools.
Q) Can a fresher learn photography online and become a pro?
A) Sure! So many have done this and are doing well in the industry. There are courses for beginners and advanced learners alike. You will learn at your own pace as you practice the concepts. It is great t begin with beginner courses first.
Q) Can I take more than one class at a go?
A) This is possible. But if you are slow at mastering the concepts, start with one course and complete it before taking on another one. This gives you time to understand what is in one course before taking on another one.
---
Take Away
Over time, the camera has evolved. If you dive deeper into the history of photography, you will agree that there is a big change in how things were to what exists today.
We have gradually moved from a massive box-like gadget with a light bulb to more compact and efficient lenses.
We attribute this to new technology. Today, getting started with photography and honing your skills is easier.
But not to everyone!
Others find it more difficult because they don't know where to start.
While you can walk into a physical school and learn photography, there are cheaper and convenient options you can take.
Like online courses.
This is one of the most preferred ways of learning this skill.
You could be interested in understanding and mastering the basics of photography or practicing it to a pro-level.
Don't worry. There are numerous courses online.
This guide is to help you select the best photography courses depending on your experience and specialty.
I run a website and as a content creator, I understand the importance of good photography skills.
Whether you are taking it as a hobby or plan on monetizing your passion, you'll find lots of help here!