December 27, 2021
How to make Money with Images on GIMP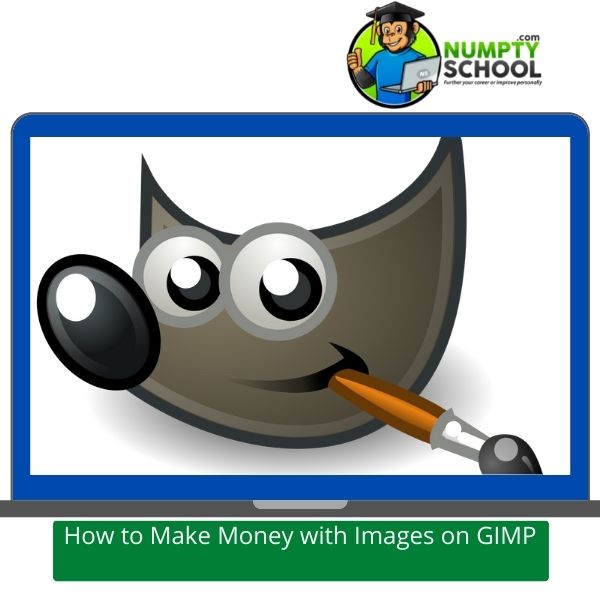 GIMP is the best free, open-source online image manipulation and editing software.
But let's be honest: The program doesn't create vector graphics art or scalable vector graphics such as Inkscape.
Regardless, GIMP has incredible features that make it an excellent option for creating designs and images for sale online.
You can sell logos, digital scrapbooking kits, wood wall art, print on design doodles, and silhouette designs, among others.
It means that you can earn from selling GIMP-created designs and images despite them not being SVG's.
So that you know: SVG files are in high demand since their files work with graphics in a more resolution-independent style.
Ways of Earning from your Images on GIMP
---
Granted, it isn't easy selling products and services online. The competition is very fierce.
But one thing that stands is that there is a very high demand for catchy and unique artwork.
You need to identify an excellent sellable design niche, and you never know; this could be a full-time job.
Please take note: Most DIY lovers and designers like and use this program for most or all their digital designs and creations, whether they end up as SVGs or not.
To earn more, you might consider selling your GIMP designs in JPG/PNG/EPS formats. Or Adobe's proprietary format.
Here's how to cash in from images in one of the world's best image editors.
---
1 Sell Logos
---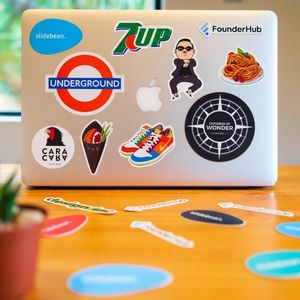 Selling logos is a huge deal! Every business or brand requires a logo, whether they are selling online or offline.
Even if their sales are purely offline, they need a logo on flyers, business cards, invoices, and letterheads.
Add social media profiles, cover photos, and watermarks if the business is online.
You are making a raster graphic using GIMP but with its latest version that allows you to export your paths as SVGs.
Here's a perk on selling these logos: There are numerous options for selling logos, from promoting your site directly on Twitter, Instagram, Facebook, and Pinterest to advertising the designs on Freelancer, Etsy, and Fiverr.
I have seen many logos selling for $30 to $600 but will depend on the person's needs and wants.
Most people could design simple logos independently, but they either don't know how to or have the interest or time.
---
2 Wood Wall Art
---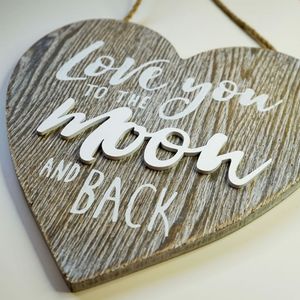 One of the most popular Etsy options is selling beautiful wood wall art.
I mean cute or fun quotes or themed memes people buy from Etsy as gifts or home décor.
These could be a bath, bedroom, or kitchen small printable designs or wall art.
The most popular is baby wall art, but there are numerous categories, from pet and anniversary to mom and dad, among others.
If it is on Etsy, it probably is on more online buying and selling platforms; however, Etsy is specific to unique items you won't find in random physical stores.
Amazon and eBay feature the big box brands and several unique items such as customized wall art.
Scroll through Etsy to check out some wood wall art samples that sell faster.
You can make most of them using GIMP, depending on the type of wall art design you choose to create
---
3 Print-on-Demand
---

Print on demand is rapidly growing, and GIMP is the best tool for creating any print-on-demand design, whether you want it on mugs, t-shirts, jewelry, wall art, or bags.
Several hosts of selling platforms and options for print-on-demand images made in GIMP or even your design services exist.
Places like Freelancer and Fiverr allow you to sell designs services personally, while Zazzle, Society6, and Redbubble permit you to sell designs as products for sale.
But, if you want to bag more profits, work with print-on-demand companies to sell using Amazon, eBay, and Amazon.
Here, the pros surpass the cons, including dealing with difficult customers and return issues.
However, you can research more and weigh the options.
If it seems like the best place for you, head there, create an account, market your images and designs, and wait for buyers to pay.
---
4 Digital Scrapbooking Kits
---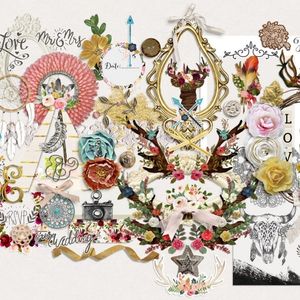 These have a massive following and are 2D designs designed from several graphic elements.
Digital scrapbookers mostly look for these designs and individual elements such as masks, brushes, and templates.
Scrapbooking kits put together graphic elements into easily editable art.
You can earn from creating individual elements or complete scrapbooking kits.
GIMP is free to use for this and a great alternative to paid programs like CorelDraw and Adobe.
Also, you can sell your graphic formats in any format as you can open and save them in Corel and Adobe file formats.
Digital scrapbooking kits don't sell as fast as Picasso's; however, you can sell your kits and design elements on and on.
These aren't like logos that you make one-time sales to an individual, and that is it; they are the complete opposite.
The digital scrapbooking graphics used in digital scrapbooking are numerous, and GIMP has excellent features perfect for designing tons of graphic elements that its competitors offer.
Most kits have wood art, editable templates, and graphics and will often be based on a color palette and a theme.
A scrapbooker will insert their photo into a template then overlay some worded text to customize it.
Typical digital scrapbooking kits are holiday, anniversary, birthday, wedding, or new baby.
---
5 Doodle Art and Silhouette Designs
---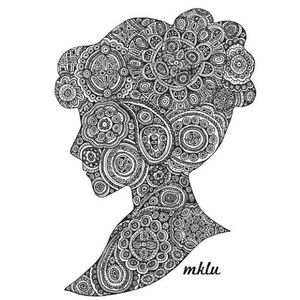 Doodle art and silhouette designs are other fun categories that GIMP can handle.
It is true because most doodle arts are black on white, and you can sell them as coloring page printable designs or as stickers for children.
Both silhouettes will sell on the 2, 3, and 4 options mentioned above.
I know there are tons of silhouette designs, but they aren't interesting enough to use for print on demand things or wall arts.
Silhouette designs can be anything simple, like fancy text or something complex.
Both doodles and silhouettes fit into any niche you are working with.
Silhouette categories cut across animals, people, things, and hobbies.
You can create niche interests like dogs, cats, boats, balloons, etc., draw silhouettes or doodles that somebody somewhere will like and use.
---
6 Icons
---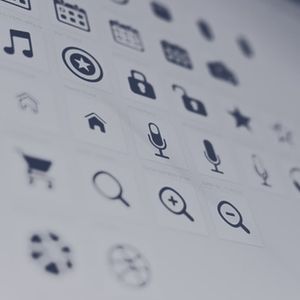 There are numerous uses of icons on digital designs and websites.
These icons are available in packs to buy, like shopping, holiday, social media, and blog.
You won't market icons on your social media platforms or offline and hope to be successful, no!
The best way to earn from them is to create a responsive website integrated with a simple store or an online cart.
It could be a Squarespace, Ecwid, or Shopify site, but to expand your avenues, you can create and sell the icon designs through sites such as Evanto Elements.
Marketing using the last option only is limiting, and it is advisable to combine the two methods or use the website + online cart option.
Sites like Evanto Elements will take a cut of your profits but is also a fantastic way of testing the waters before committing to a personal online store.
---
7 Social Media Profile Images and Covers
---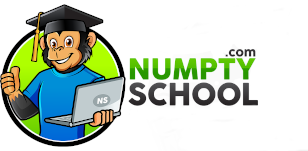 Online businesses need social media to grow and market their products and services.
They require graphics and images for the company's social media pages, profiles, and covers.
If they are not using authentic images, graphics are an excellent option, especially illustrations that fit well into their social media covers.
This is almost similar to logos, but it is more individualized custom-made work.
Here's the good news: You can sell them for more, and if these companies love your work, you might get superb referrals and repeat business.
---
8 Illustrations
---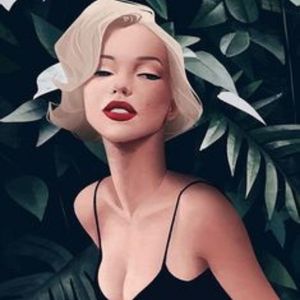 Illustrations and icons are almost similar.
Most websites online will use authentic images with a mixture of graphics here and there or entirely rely on graphics and illustrations without images apart from bio photos.
If you can master how to use GIMP and polish your skill in illustrating, you will be lucky to be among a tiny group of elite designers.
Yes, not so many expert illustrators can tackle complex projects in a short time and with ease.
If you doubt this, take your time to comb the web.
You will find very few illustration sites online offering their works.
It doesn't mean that the majority are offline, no!
The marketing model of illustrations works like that of icons.
---
Conclusion
Well, you have it now!
You can agree that there are so many avenues of making money through your images in GIMP.
Maximize on its FREE aspect and create another income stream through selling print on demand art now, wall art, logos, social media profile, and cover images for individuals and businesses.
Learning GIMP is now easier as thousands of courses teach you how to edit your images and create stunning graphics.
Check out our GIMP beginner courses –these are short, and you should be done in a day or two if you have more free time – then you can practice and polish up.
In no time, you should be confident to create images and designs that are sellable at a good price.