April 12, 2022
What is Canva, a Beginner's Guide to how it Works?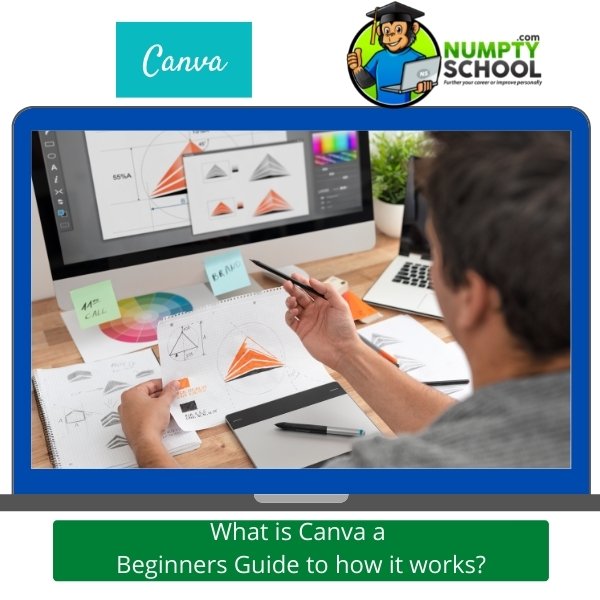 Canva is a free graphic design software anyone can use with or without skills; however, it has a pro version that is pretty affordable compared to its competitors like Adobe Photoshop.
When I say anyone, I mean anyone!
You don't need to be a graphic designer or an editor or have an eye for design elements to use it.
The software gives users access to over a thousand templates.
It is all up to your creativity; you can design and recreate anything for business or personal use. Sometimes, you can combine various elements from different templates and create a new design as far as these templates go.
Canva gives you access to many things, from fonts and stock photos to music, videos, graphic icons and elements that will make your designs pop.
---
Creating a Free Canva Account
---
Canva is a versatile program, but you need to sign up before knowing how it works.
Head to canva.com and sign up for a free account using a Facebook or Google account or an email address.
Upon creating the account, you will access more than 8,000 free templates, e.g. presentations and social media posts.
You will also access the stock photos library containing over 100,000 photos, but Canva Pro has a whopping 60 million stock photos if you like access to more.
---
What can you use Canva for?
---
Get ready to drip your designer juices when you start operating the Canva dashboard.
When you can say you can design anything, I am dead serious about it!
You can use the search bar to type things you are looking for; for instance, if you are looking for Pinterest post ideas to prep for tomorrow's post, you will find thousands of pre-designed templates to select from.
Some people use the templates precisely (this is recommended for beginners to Canva or when you have an emergency and need a quick fix).
But, you have to replace some basic information like branding.
You can also combine various elements and create a unique and brand new design specific to your business.
Canva can help you design anything from Instagram and Facebook posts to presentations, flyers, covers, Instagram and Facebook stories.
If you have seen lovely and fun looking thumbnails from your favourite YouTubers, they might have been designed using Canva.
Using this program, most business owners design their brochures, invitations, business cards, and infographics.
Huge, right?
---
How Canva Works
---
Canva is one of the most straightforward design tools to use.
Once you log in to the software, you first see a dashboard with a navigation menu at the top section of the page.
A Canva circle takes you to the homepage anywhere you are in the software.
Click the Home tab or button to return to the homepage.
If you click on templates, you will explore various templates for business use, personal use, or social media use.
You can create a logo, a presentation for your meeting, invoices, business cards, posters, proposals, infographics, brochures and flyers, to mention a few.
Teachers can create worksheets, certificates and lesson plans.
With zoom being extremely popular when the pandemic hits as some businesses, organizations, and institutions had to continue running online, you can create customized backgrounds for the next meeting.
You can make greeting cards, concept maps, and posters in very minimal time.
It all depends on your imagination and creativity on the things you can accomplish and the impossibilities of the Canva design app.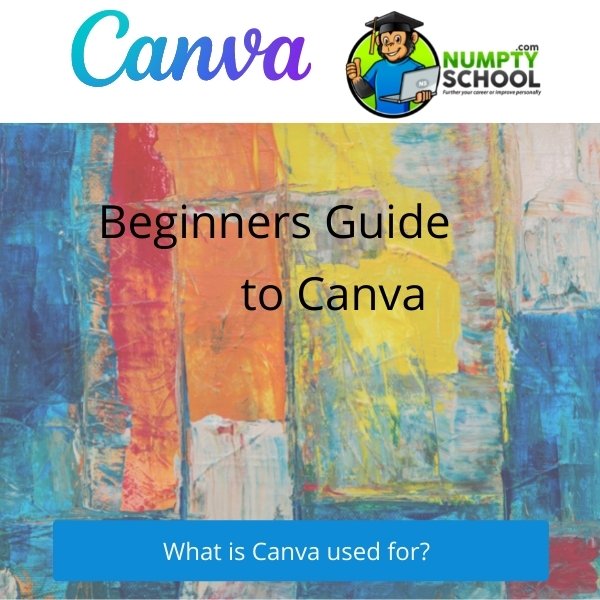 ---
Canva's Features
---
Now, let's look at some of its features.
You get access to free photos, and we will explore some pros of free vs paid content in a bit.
They are hundreds of thousands of them; you can browse them and select photos by nature, background, animals, people, food and more.
Also, you will access tons of icons.
Canva has various print product templates you can create on the software then print.
Everything is available, from flyers to T-shirts and business cards.
The program integrates perfectly with other applications like Giphy and Google Maps.
It has more cool ones with YouTube to allow you to embed your YouTube video on a design.
There is more on charts and photo editing.
Canva has an area where you can learn more about its interface and make the best out of it.
The left-hand sidebar has a section that reads 'Recommended for you', but I think the section is based on some visuals you have created some time back; hence Canva makes recommendations for future tasks.
I love that the program has premade templates for different holidays.
'Your Designs' section will take you to all designs you created in the past.
Canva has a brand kit with groupings of your logos, fonts and brand colours to help you quickly access these things as you create new designs.
It has a content planner, and users can also create teams and separate folders.
For instance, if you have holiday images, you can create a folder named holiday images, or you have Pinterest posts you have made, you can quickly explore designs you have created before.
If anything, then I love the folder feature more!
---
Exploring Canva's Free and Paid Versions
---
When talking about pricing plans on Canva, everyone gets access to a free plan even though it has its limitations.
But, the benefits outdo the cons.
The free version has more than 8000 free templates and 100+ design types for presentations, posts, social media etc.
Canva limits the design types you can access in the free version.
Free accounts have access to over a hundred thousand graphics and photos.
If you are working on a tight or no budget but need your graphic design tasks executed by a reliable tool, Canva has got your back.
You can create excellent content for social media platforms or businesses on a free account.
---
Canva Pro
---
Canva Pro is one of the paid accounts of this software.
Any entrepreneur or business owner is advised to invest in their business by upgrading to the Pro version.
The Pro account has everything from the free account and many more outstanding features.
One of the fantastic features you will have access to in the Pro version is the brand kit that allows you to create a customized folder to hold your brand assets.
It stores your logos, fonts, and brand colors for quicker and easier access as you create more designs.
The single-click resize feature available only in the Pro account is huge.
For instance, you can create an Instagram post and need the same work for Facebook; you can resize the design to fit Facebook's needs with one click.
If you are crazy about saving time when creating social media posts for different platforms, Canva Pro is the best solution.
Another feature is 60,000+ different templates, meaning your choices are endless.
You also have access to more than 60 million stock images, videos, graphics and photos; search for anything, and you won't miss something you can use in your designs.
Pro version users can access a massive library with videos of almost anything from background and beaches to aerial shots and more.
The background remover option is another excellent addition to the pro version; you can easily remove backgrounds from images.
You will pay absolutely nothing for the free version, but the Pro account costs $9.95 monthly, billed annually.
It is $12.95 per month if you bill every month.
Cancellations are allowed at any time, and if you have a bigger team, you should consider upgrading to the Enterprise version.
---
Conclusion
---
So what should you go for? Canva Free or Canva Pro?
More importantly, your decision will highly depend on your design needs.
How often do you use Canva?
Are there features in the Pro that you would have loved to use if they were in the free version?
You should ask yourself such questions before deciding what to go for but if you are just getting started on Canva or graphic design, try out Canva's free version.
Keep using it until you feel like you need more options to work with then you can upgrade to the Pro version.
But if you feel like what is at your disposal in the free account is enough or even more for all your needs, the free account is the ideal option for you.
Professional graphic designers often sign up for the Pro account because of their skill level.
Regardless of the account you choose, Canva is absolutely worth it.
I would say 100%, and if you want to justify the expenses, the pro account has all the right whistles and bells.
Have you used Canva in the past, or are you researching to learn more about this incredible graphic design program?
Whichever the reason for your stop on this article, I think you will benefit more from the additional Canva posts on my site.
Also, if you feel more pushed to learn and research, check out Canva course reviews on the website.
See what students are saying about them, what they learn, and what to expect if you enrol.
It would be fantastic to enrol in a few since we never stop learning!