March 1, 2023
Facebook Marketing Secrets – Supercharge Engagement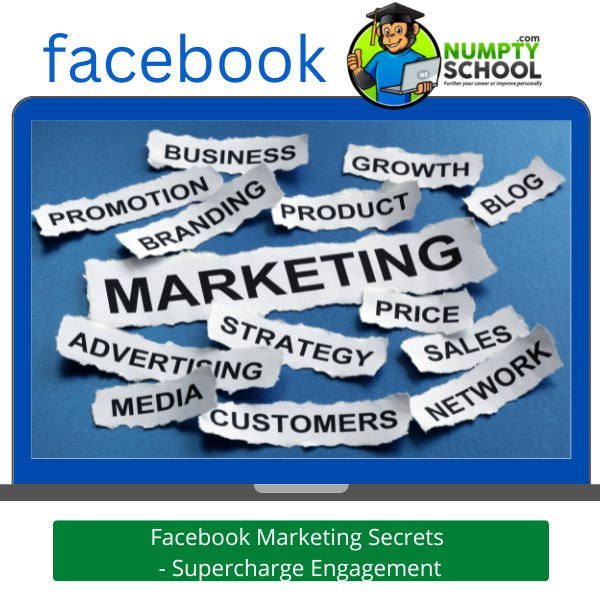 Learn the tricks of going viral and getting more shares on Facebook through Facebook marketing and advertising strategies using Pixel, FB Live, business pages, and groups.
---
---
Description of the Course on Udemy
---
Social media marketing, especially Facebook marketing, might not be strange to you.
You have either heard about it or tried severally without success.
Whether you are in any of the two groups, what you need is true, tried and tested information to help you scale higher in your marketing strategies.
Well, Alex is generous enough to compile a 5.5-hour course explaining how to be noticed on Facebook, make your presence last longer, and gain a loyal payable audience.
Alex is a whole package, and his short bio on Udemy speaks volumes of his expertise.
I will not list all his marketing achievements here, but you can fully trust him on this one.
He has over a decade's experience in entrepreneurship, marketing, and SEO.
The instructor covers sections of these three fields relevant to Facebook Marketing in his course.
This course is currently a BESTSELLER on Udemy with 4.3 stars after 7,700+ students enrolled.
So, you can be confident that enrolling in the course is worth the resources.
Alex is one of the most responsive instructors I have seen since I started taking online courses.
He updates the course regularly since Facebook is dynamic and changes its sections often.
At writing this review, Alex has added major topics to the course and refilled almost 90% of the course.
Here are a few new sections to expect:
---
Ways of running contests on Facebook
How to write eye-catching headlines for your posts
Ways of boosting engagement for every Facebook post you share, tap into new audiences and convert them into paying customers.
Best practices for Facebook groups and pages
How to use Facebook Live to increase the number of super fans and drive more sales
Ways of going viral and the authentic formulae for Facebook virality
---
Facebook marketing is broad, and there is so much to learn and practice before you can ace all corners and execute your strategies to maximize your input.
However, Alex covers some crucial sectors to begin with for every novice and advanced marketer.
The course covers ways of promoting your brand, your business, or products and services on Facebook.
He is generous enough to teach how to go viral on the platform without breaking any rules to increase engagement and growth.
Once you complete the course, you should have mastered proper Facebook marketing tricks for your profile, business pages and Facebook's paid advertising to promote your business effectively.
What struck me as genius is him mentioning the things you have heard about Facebook marketing and didn't know would waste your time.
Instead, he shares the most effective strategies to use.
Whether you are a business owner or want to learn Facebook's section of digital marketing, you need to be very savvy with marketing online fast enough since it will create a primary difference between landing clients or not.
Anyone who enrols and completes the course can comfortably identify Facebook marketing strategies viable for their businesses or those they work for if you are an influencer or digital marketer.
It becomes easier to differentiate workable and non-workable strategies to help you promote your business, products, or services on the platform.
This is a 6+ hour course divided into 21 sections.
The sections are further split into lectures.
Sections last between 3 and 98 minutes, depending on the amount of work to be covered.
It isn't a short course, nor is it long compared to others that take 15+ hours to complete.
The availability of sections and lectures means you can complete bits a day until you are done.
Once you are through with the course, Udemy avails a downloadable certificate of completion.
You can add it to your portfolio or CV to back your knowledge and experience in the field.
But, if you feel dissatisfied with any section of the course, there is a 30-days money-back guarantee.
Alex includes some extra freebies, a set of downloadable worksheets, and tasks to make this course interactive and valuable.
The worksheets and resources are usable offline.
Tasks and exercises are optional, but you are advised to attempt them and share them with the instructor for feedback.
It is one of the easiest ways to learn and master what works and doesn't.
After enrolling, you have full lifetime access to the course, and you can check anytime for updates.
Also, Alex personally invites you to his Facebook community, where you can interact with fellow entrepreneurs and experts after completing the course.
In case of any questions and concerns, he is responsive and answers 99% of student queries within a day.
---
Course Content and Overview
---
Currently, Facebook is the largest social media network globally, followed closely by Instagram and the rest.
It boasts over 1.44 billion users monthly and has more users than China's population.
How does that sound?
Quite impressive!
Facebook has become the one-stop network of choice for online marketers because of its rapidly adaptive nature and overwhelming popularity.
Hence, Alex had it on the brain and created this course to help you learn how to smartly engage your audience, build a lasting online impression, introduce your products and services online, and make your brand or those you are working for more visible.
If you want to be great at Facebook marketing and break into the treasure trove of advertising and marketing gold, this course has it all.
Besides having a huge user base, Facebook is excellent for all types of content distribution, including long-form posts, auto-play videos and images.
You will learn how to craft each post to increase engagement tactfully.
Alex talks about Facebook ads and their importance in narrowly targeting customers.
You will learn how to run paid ads and use them for branding your company or business, driving traffic to your blog or website, and increasing exposure.
The course covers Facebook contests in detail and how to use them for widespread visibility for your products and services.
The instructor will show you how to team up with other third-party organizations and charities to spread the word about your business while building long-term partnerships.
You will need to measure your success even as you learn all the tricks, tips, and techniques.
The Facebook algorithm can help you track your progress to see if your strategies are working or not.
You will learn the metrics that help you know more about your audience and cater to their specific needs.
This course is in a league of its own because of the impact it has had on its students on and outside of Udemy.
It is an excellent fit for affiliate marketers, brands, and business owners.
If you are a novice, you will learn the ins and outs of Facebook Marketing.
Amateurs and struggling buddies will find plenty of golden nuggets to improve your current situation.
You will learn how to market your business, product, and services using Facebook pages and groups.
Also, the platform has its best practices to make life there less hectic for you.
Knowing and practising them means your marketing journey is more manageable.
Check the students' reviews, and you will confirm how Alex's strategies have impacted many.
My favourite part of the course is setting up a chatbot on engagement and sales.
It makes for an excellent stress-free method that I and many didn't know existed.
If you are new to Facebook marketing or have been doing it with minimal to no positive results, this is the best course for you to enrol in.
It teaches you how to create and market your content from scratch to finish using all the effective methods available on Facebook.
From Alex's FB community, tons of people upload proof of their success after completing this course.
Serious business owners are encouraged to enrol in the course.
The instructor has worked and still works with some of the famous names in marketing, and his reputation is solid.
You will love the course structure and delivery if you are so big on organization and sequence.
---
Who is the Course for?
---
Anyone who wants to learn more about Facebook Marketing and how it works
Business owners
Brands
Corporations
Social media influencers
Anyone who wants to grow their business through Facebook Marketing
---
What you will learn
---
How to Grow your fan base, increase engagement and customers through Facebook
New lectures with 25 tried and tested strategies for promoting your business, product, or service on Facebook.
World Class student care and interaction with Alex
How to maximize your reach from each of your Facebook posts or update
How to promote your business using personal accounts, fan pages, groups, and business pages and the different approaches for each of the avenues above
Creating a store on your FB page and selling products and services from it
The right time to reach Alex during work hours for interaction and question and answer sessions
How to get more likes, shares, and comments on your FB page
Facebook hacking for virality
---
Lessons
---
An introduction to the course
How to increase post engagement immediately with excellent headlines
Facebook algorithm
How to boost Facebook virality and engagement of each post
Ways of going viral on Facebook
Using viral memes to go viral and improve sharing – viral Facebook hacking
Marketing your page, business, product, or service on your page (one of the easiest methods as you already have the audience)
The basics of setting up a Facebook page
How to set up your chatbot to increase sales and engagement
How to market from your group on Facebook
Using Events on Facebook to increase engagement and gain more exposure to benefit your brand
How to run contests on FB to increase engagement and traffic
Frequently asked questions about promoting a business on Facebook through your site
Facebook traffic trends
Facebook marketplace and selling in local and global groups
How to sell in international Facebook groups
Facebook hacking and other social media hacking with automation
An introduction to FB ads
Facebook Live
Conclusion and more resources
---
Course Requirements
---
Willingness to learn and practice
No prior knowledge or information on Facebook Marketing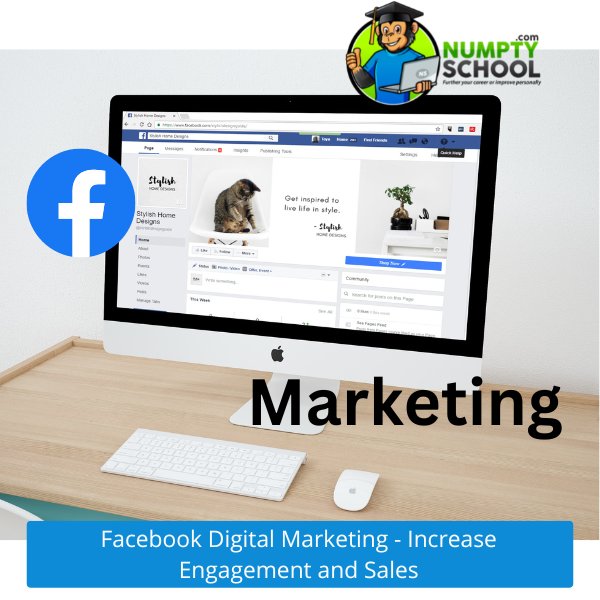 ---
FAQ's – Questions on the Facebook Marketing : 1000% Facebook Engagement & Sales Course
---
Q) Must I advertise on Facebook when I don't like or even use it?
A) Just because you dislike or never use Facebook doesn't mean it isn't in your best interest to market your business through it.
Assuming this avenue could mean losing out on your brand, and if you aren't on this platform, there are high chances your competitors are interacting and selling to your potential buyers because of your absence.
Q) Can I take the course offline?
A) No, the course isn't downloadable and can't be taken offline.
Q) Do the exercises affect the quality of my certificate at the end of the course?
A) No. The projects are optional and have nothing to do with the certificate of completion.
---
Conclusion
---
Besides social networking, you can agree that Facebook as a marketing tool is among the most popular and effective.
Alex's course exposes you to various methods to use Facebook to get more exposure, engagement, and traffic than other sources.
Enrol in the course and know how to use the platform correctly to reap the benefits.
From running contests to using paid ads, there are many things to learn, master, and practice if you want to improve your business's marketing tactics on Facebook.
If you can do most things or all that Alex explains in the course well, you will never regret it.
It isn't too late; enrol in the course and watch Alex guide you to improve your business all-round through Facebook Marketing.
---
What Students Say About the Course
---
I love how Alex explains the simple concepts we know but often assume because they seem basic.
Superb in introducing the digital marketing avenue to novices with very few technical aspects that aren't difficult to digest.
Thorough, detailed, and practical!
---