May 7, 2022
What is Digital Marketing and How to Start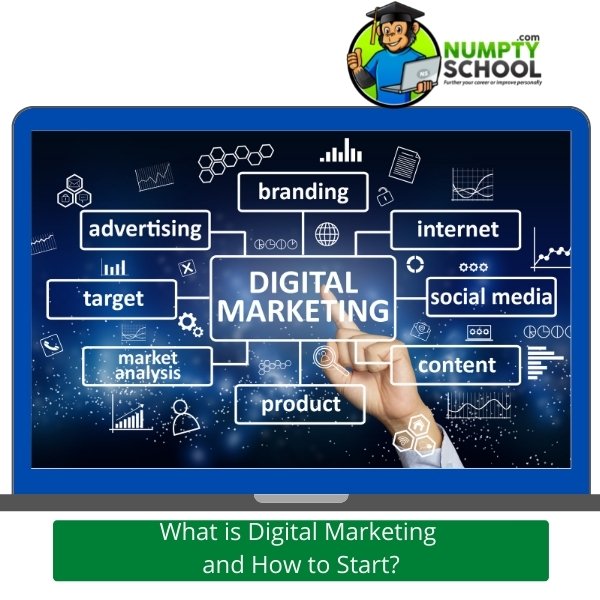 Digital marketing is the promotion of products, services, brands or companies to connect with potential buyers using the internet and different digital communication avenues.
This includes social media, web-based advertising, email, multimedia and text messages as marketing channels.
Usually, if marketing campaigns involve any form of digital communication, it is digital marketing.
If you are thinking of starting a career or side hustle in digital marketing, it is, without hesitation, an excellent choice.
With today's businesses establishing solid grounds online, it is never too late for you, whether you have prior experience in the industry or not.
Luckily, you can start digital marketing without enrolling in a physical school.
There are numerous options, from apprenticeship to taking online courses.
The best way to kick-start your digital marketing career is by learning and building the necessary skills using the right online resources.
Let us dive into the easiest way to get into the digital marketing space and get to know what you should have in hand before serving clients in the comfort of your space.
---
Understand the Basics of Digital Marketing
---
It is crucial for novices in this realm to know and understand digital marketing and its primary components.
It is a form of internet marketing and has several components covering different sectors of online promotion.
You must know that it isn't a single discipline.
Digital marketing has various processes or channels that can take part in marketing campaigns.
Some offline marketing channels include SMS, radio, billboard and TV marketing, while online options are content, video, mobile, affiliate, social media, email pay-per-click, website and SEO marketing.
Search engine marketing covers paid search advertising and search engine optimization.
Website marketing is a way of promoting a website on the internet.
In affiliate marketing, you earn a commission by promoting others' services and products after customers purchase through your affiliate link.
Video marketing can be via Vimeo, YouTube and other video channels.
Mobile marketing is via different app stores depending on the device and operating system.
An excellent digital marketer must have all the relevant skills to use all the mentioned online channels.
Don't stress; you can't learn everything in a day.
As you advance in your new career, you will work with various technologies, techniques and tools, and you'll soon be able to complete the puzzle.
---
Start a Website
---
After understanding the basics, dirty your hands and makes things practical by starting your website.
Digital marketing isn't theoretical.
It is highly practical and measurable.
It is excellent to know the theories behind social media and SEO marketing, but you must know how practically apply various techniques.
You'll need to promote different websites throughout your career as a digital marketer.
The tasks could be to increase organic traffic via SEO or sales through social media advertising and pay-per-click.
Starting your website helps you gain the confidence and the right skills to help you combine these concepts.
Create a blog and content for it.
Increase its rankings, create or find products to promote via advertising, and then try to make sales.
It is a lengthy process, especially if you are new.
The learning curve might be big, but it is among the best ways to build a strong foundation for your digital marketing career.
Having a website allows you to learn various concepts and showcase your work to convince new clients to trust your potential.
When companies hire digital marketers, they not only look for certifications but also for people with proven knowledge and top-notch experience.
---
Be an SEO Expert
---
You can't be a digital marketer without any experience in SEO; you must first be an expert at search engine optimization before building other skills.
SEO knowledge allows you to build and optimize websites loved by search engines and users.
Applying these concepts and improving Facebook paid campaigns and Google Ads is easier.
You can enrol in SEO courses to build your knowledge base and practice on your website.
---
A Google Ads Certification is Crucial
---
Using Google ads is among your digital marketing responsibilities to promote services and products on various websites and Google properties on the internet.
The easiest way of getting such skills is through getting a Google ads certification.
Google has tons of resources to help you be a Google ads expert, and certification is an excellent way to prove to clients that you have the relevant skills for their tasks.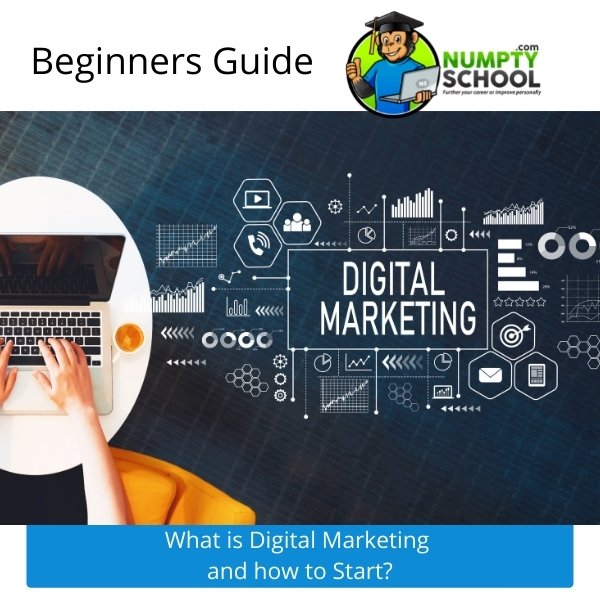 ---
Master Advertising through Facebook Ads
---
Start with social media marketing, particularly Facebook Ads.
As a digital marketing specialist, you must understand how various social media networks like LinkedIn, Pinterest, Twitter and Instagram work.
However, your campaign budget and time will often be spent on Instagram and Facebook.
Besides Facebook being an excellent social network, it is among the essential tools for a digital marketing campaign.
It has become daunting to get organic exposure on FB, so the only way to use it as a selling tool is by learning how to use its advertising platform.
Most Facebook ads concepts are similar to those of pay-per-click, but you have to learn how to use this tool and understand the different Facebook Policies.
---
Be a Google Analytics Expert
---
You have learned the various tools you can use to generate traffic by now.
The next step should be knowing how to go about your analytics since digital marketing campaigns are measurable.
Analytics help you know the number of people that viewed your campaigns, those that clicked the ads, conversions generated, and tons of metrics covering all aspects of your campaign.
You can make informed decisions from the analytics data and know how well to measure your campaign's effectiveness and analyze results.
---
Be a Freelance Digital Marketer
---
Get an actual digital marketing project to see how far your career has come.
While owning your website and working on it is an excellent way to practice various digital marketing techniques, doing it for clients is different.
Handling a client's account needs you to create procedures, improve reporting and analytics skills, learn the right ways of operating budgets and manage client communication.
You can start applying for projects on platforms like Fivver and UpWork.
Beginners need to start with quick and easy tasks before gradually advancing to bigger projects.
Newbies might find it difficult to get jobs since they have no feedback or rating on their profiles.
The trick is to read job descriptions keenly and then reply effectively and quickly.
Also, keep your rates low yet reasonable for the first few projects.
---
---
Get an Internship
---
Get a digital marketing job in an established firm or agency.
This is crucial since you will get to know how modern digital marketing agencies work, and you can use the experience you get later if you'd wish to start your agency.
Starting a freelance digital marketer career without any working experience in an agency or company will be difficult since you have to figure out things from scratch.
Having the correct procedures in place as an intern prevents you from losing valuable time doing unbillable activities.
You don't want to reduce your salary.
---
Be Up-to-date and Keep Learning
---
Digital marketing strategies and tactics are dynamic.
While some digital marketers love it, others hate the variance, but we can't change that the industry is changing pretty fast.
Google deploys thousands of changes in paid and organic searches each year, and the algorithm is ever-changing, making the digital marketing space extremely dynamic.
If you decide to be a digital marketer, you must understand that learning is a DAILY activity.
You can do it for the next 40 years, but you will at least learn something new each day or week.
Read about the industry's updates, case studies, new developments, new tools and changes in digital marketing channels you specialize in.
---
Learn how to use various Digital Marketing Tools
---
Google Analytics is the first digital marketing tool you should learn about, but there are a few that will help you climb the ladder in your career.
Digital marketing managers manage teams of specialists, and they control the progress and evaluate their work using tools.
Excellent tools allow you to create detailed dashboards for your channels and helpful reports to clients or management.
There are various great tools available, and even though they mightn't be free, the monthly charges are investments to your career and a fantastic addition to your resume.
---
Wrap Up
---
There is a high demand for expert digital marketers worldwide, and the earnings are decent (depending on your experience).
Luckily, digital marketing is a thing you can do as a freelancer or join an agency.
If you are dipping your foot into it now, the critical concern is building your skillset.
While you can take the best courses online, you need to practice the disciplines of digital marketing.
Start your blog and practice on it as you master SEO, Facebook marketing and Google Ads.
If you happen to join an established marketing agency, maximize the opportunity and gain as much knowledge as possible.
Learning digital marketing is a continuous process, and the experiences become worthwhile as you progress in your career path.