January 9, 2023
How to Market a Small Business on Facebook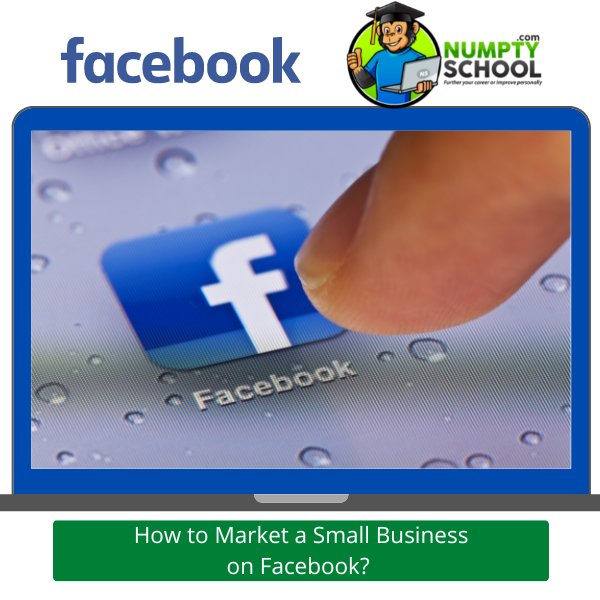 Facebook strives to deliver content its users find relevant and enjoy the most, and some people think that organic reach is declining.
Somehow, this could be true, thus presenting a challenge for many small business owners who don't have the same budget as big businesses to direct into a paid advertisement to compensate.
Here's the harsh truth about Facebook today: only 1 or 2 of 50 guys who are your followers or fans on Facebook will see posts you create on your Facebook business account or page.
We have bid goodbye to days when you'd post and know that most of your fans or followers will see your content.
Worry not if you are a small business owner.
There is hope, and below are 15+ tips to help you market your small business on Facebook.
---
Intentional Posting
---
As a small business owner, you need to be mindful of how you communicate with your audience.
You can't dump things on your Facebook page and hope people see them.
Post with intention and decide what to do with your post, for instance, boosting it even if you are on a budget.
Use Facebook Insights to determine an excellent content mix and posting rhythm.
---
Create a Fantastic Blend in your Content
---
Find excellent ways of conveying your brand through being informational, unique, out-of-the-box or funny.
Doing this allows you to reach a broader audience on Facebook.
Tip: When creating content to boost your products or services, avoid being over promotional.
You want to reach a larger crowd and garner tons of engagement.
Refrain from direct sales approaches.
---
Post with a Content Calendar
---
Implement content calendars to help you plan effectively.
You want to maximize your efforts and reduce your time marketing on Facebook.
Scheduling programs like Sprout Social and Buffer help you plan out your content at a go.
Remember to monitor all your posts and focus more on community engagement, even as you plan.
Let me know if your customers won't appreciate it.
---
Profile Page Optimization
---
On Facebook Business Page, tabs serve as the only navigation bar; hence, it is vital to organize them.
It makes your audience find information quickly, and you can do this by optimizing the tabs, restructuring their order and including essential tabs.
You will be providing your audience with a smooth experience.
Turn on the review service button if your business is service-based and group together tabs linking to your social media pages if you add them.
If you are hiring for a position or promoting an event, ensure you turn on the tabs and advertise here.
Such tweaks are often overlooked because of how simple and obvious they are, but they can make or break users' experiences.
---
Create a Community Page
---
Community pages give more organic reach compared to Facebook commercial business pages.
Making your page invitation-only makes your customers and members feel and is an excellent place for maintaining one-on-one relationships with them.
---
Create Facebook Groups
---
Create a Facebook group for information and knowledge exchange and not directly promote your business.
For instance, if you sell aromatherapy or essential oils, you can create a Facebook group specifically for pet owners experimenting with aromatherapy or persons trying meditation through inhalation of these oils.
The secret is to find a niche within your audiences' interests and offer them a platform to connect.
As the group grows, you can start sharing your content sparingly, like relevant whitepapers or articles.
---
Be Strategic when choosing a Group Name.
---
When creating a Facebook group, it is recommended to name it after a thing people would search for on the platform to increase the chances of users finding it.
The tactic works for all businesses regardless of the industry or area.
Your Facebook group will do exceptionally well to further your brand's awareness.
---
Be Active on Facebook Stories
---
Facebook stories have made posting often to the platform more casual.
Here's the good thing: Your stories don't have to associate with company-specific news and could be anything from exciting links to fun questions.
The primary aim is to keep your followers engaged and increase the chances of clicking on your profile.
Adding Facebook stories doesn't need slick production value as it has a very casual on-the-go approach and feel.
Users will feel like they are in the BTS section.
Live feeds are increasing in popularity, and content ranges from studio tours to make up tutorials.
Brands are also going live to interact with fans.
You can save and share such content that has value when replayed.
---
Cut the Obsession with Vanity Metrics
---
Most small businesses have limited marketing budgets, thus the reason for focusing on things that create a difference to the latter and not those that offer temporary happiness like likes.
Some actionable and meaningful metrics are video views and CTR, depending on your strategy and business.
---
Facebook for Customer Service works Wonders.
---
Small businesses can depend on Facebook to handle customer service issues, unlike big corporations that use bots to chat with clients online.
Your audience expects feedback in minutes, making Facebook an ideal on-the-go network for use when you need to solve such issues ASAP or thank customers for positive reviews.
---
Posting with Small Budgets
---
Add a paid budget even if it is minimal to enable reach.
Experiment with different content types, images, messaging and times of the day.
Also, use Facebook's inbuilt A/B testing system to see things that can help you stretch ad dollars to the maximum.
Today, posting without a budget is time wastage.
Occasionally, it is better to post with a minimal budget and ensure your content reaches valuable prospects and customers.
Facebook ads are very effective as they allow users to customize their target audience through age, location and other demographics.
A store-traffic objective is designed for local businesses and brands to advertise on Facebook.
Sometimes, it is better if these ads sound and look like regular posts.
Promoted image and video posts work better.
---
Narrow your Target Audience
---
Narrow your audiences and test to find that which will create more results for a specific objective.
Assume we are running TV ads and testing them in various cities.
For instance, if your business deals in small-batch coffee roasters, you will narrow Facebook users to those that like a specific type of roaster coffee.
From there, you can research other things that this demographic loves.
---
Try Boosted Posts
---
Sponsored or boosted posts allows you to widen your audience exponentially for their posts and target more relevant and highly engaged prospects with a small budget.
You can recoup lost organic reach from the ongoing algorithm changes and increase the visibility that later generates traffic to your posts or buy your services or products.
Some people might not have tremendous value in setting up more extensive campaigns in the Ads Manager, but sometimes what they need is several clicks to start.
Boosted posts allow you to set a target audience for the budget, and you are good to go.
However, as a small business owner, you need to be careful about how you spend your budget since boosted posts have lesser targeting, bidding and price options.
It means you get less for your money on every advertisement placement.
---
Boosted Posts for Ad Optimization
---
You can create two ads and give both a $50 boost to drive the previous engagement and watch the ad that generates the highest engagement in the form of comments, likes, and shares.
Then, create an ad in the Ads Manager with your conversion goal.
You can reuse the boosted post as your creative with the likes and shares on that post instead of recreating the same ad.
It helps the ad convert better, unlike running a new post with no engagement.
---
The Power Editor Tool
---
If you are dead serious about advertising your small business on Facebook, learn how to use Facebook Power Editor to promote your posts.
It enables you to set up an A/B system campaign, create a custom audience depending on your conversion pixel and use improved bidding models.
---
Facebook Product Catalogue Ads
---
Assuming Facebook product catalogue ads is wasting the opportunity.
The catalogue is a sure way of creating a richer browsing experience for your shoppers and encourages more excellent product or service discovery and engagement.
It is also an excellent tool for executing dynamic retargeting and enables you to connect a current catalogue from different platforms like Google.
---
Wrap Up
---
We all know how small businesses come up against money, time, knowledge and resource constraints when trying ways of marketing their businesses.
From the tips shared above, you can agree that marketing a small business doesn't have to consume all your time and money.
Neither do you need the support of a whole marketing team.
The tips and techniques above should help you get started with advertising and marketing your small business on Facebook.
I have covered a wide range of methods that you can execute most at once or start with a couple as you advance.
About Author
Mark