May 24, 2023
Photography Masterclass: A Complete Guide for Beginners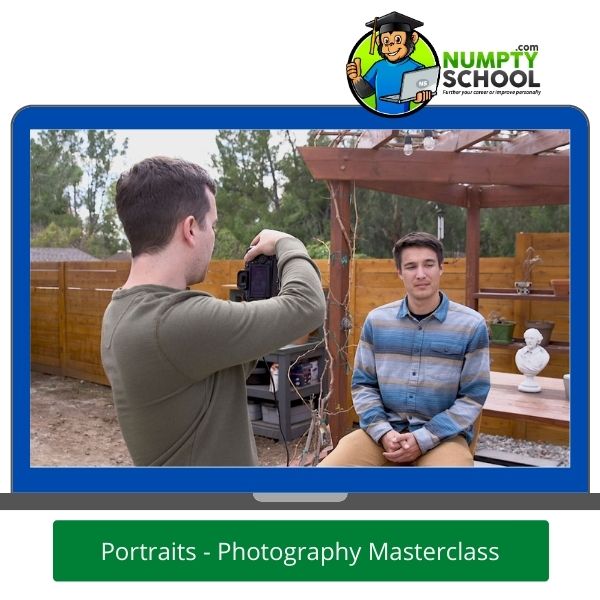 A detailed guide that can scale you from a novice photographer to a professional after the 24-hour course from Phil Ebiner, William Carnahan, and Sam Shimizu Jones.
Description of the Photography Masterclass Course
Regardless of your level of skill, the online course contains valuable lessons all passed in 24 hours of video classes and 354 lectures.
The numbers speak volumes as until now, 238,797 students have enrolled and completed the masterclass.
Some good news maybe: the course has been recently updated and a 273-page book and new lessons are available for any aspiring pro photographer.
Imagine what it would be like to be at the same level as the world-renowned UK photographer Jimmy Nelson? You would feel like million-dollar bucks, right?
The course teaches you how to take more eye-catching photos and how to sell them if you'd like to earn from them as Jimmy does.
The equipment you are using shouldn't be a limiting factor.
The assignments aren't too many to scare you. Once you complete the photography course, you can download your certificate.
Let's be honest: if you are looking for a simple yet more detailed course that takes the shortest time to hone your skills, try this one!
Will, Phil, and Sam are all professional photographers earning from the skill. However, the original creators of this Masterclass are Sam and Phil.
The updates were a result of assessing students' feedback. Those who have recently taken the course after the updates say it is worth spending on it.


---
Lessons you will learn:
The outlook of cameras, their basic parts, how they work, and the critical gear you will need
Understand deeper aspects of how cameras work and trying a master shoot in the manual mode
The type of photography equipment to purchase regardless of your budget
How to shoot and take photos in real-life using the practical demonstrations
How to use lighting, proper settings, and composition to take almost perfect to perfect photos
Professional photo editing tutorials to make what looks like a bad photo into something appealing
How to make money out of your photography skills
---
Some of the Photography Styles the Course Teaches
Smartphone photography (Last time I checked, the majority own smartphones with a few having good quality cameras)
Mirrorless photography
DSLR photography
Night photography
Wildlife photography
Drone and aerial photography
Wedding and events photography
Architecture photography
Street photography
Action and sports photography
Low-light photography
Product photography
Landscape photography
Long-exposure photography
Portrait photography
---
Note: The course keeps getting updated and more styles are added to the previous list. At a glance, the masterclass can seem overwhelming but in the real sense, it isn't.
The instructors break down the course into short lessons of a minute or two that are easy to digest.
The course has been compiled in a manner that allows the student to take it at their own pace. A fact to appreciate is the lifetime access a student has to the lessons.
You can take as much time as you need to fully learn and comprehend one lesson before proceeding.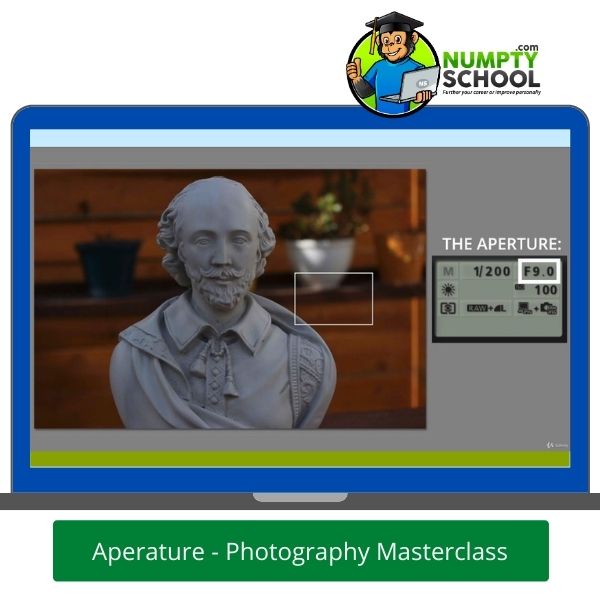 ---
Contents of the Course – An Overview
Briefly into the masterclass course: it revolves around improving your photography skills and techniques, acquiring clients, and making more out of what you do.
Your level of skill and equipment at hand doesn't limit you from advancing to a pro-level.
It doesn't matter the kind of photos you want to take, this course helps you to hone your skills and sell your photography pieces to grow this passion or hobby into a money-making venture whether part-time or full-time.
The scope of the course is wise and teaches you the basics first so that you are familiar with the equipment you are dealing with before it starts on the practicality of the skill.
You will learn how a camera works, some of the available types in the market, the best lenses for results, and other gear you need to make your journey effortless.
Here's the truth: you can't jump right into how to take a perfect photograph without knowing the camera shutter, lens, lens aperture, and image sensor first and how they work.
It is like giving a newborn a pack of crisps to have as a snack.
You then begin to explore different photography styles and choose a few to focus on. There is more about how to properly set a camera for different styles and how to shoot in a manual mode.
As you climb the ladder, a vital section you need to focus all your attention on is properly composing and lighting scenes.
It might seem obvious but this section will help to determine the quality of your photos.
Let's do the math, 36% of the world's population use smartphones or tablets while 5% own photography cameras.
Here's where you get the most advantage if you don't have a camera and are still planning or saving to get one-you can learn how to take cool pictures using your tablet or smartphone.
Because the course instructors are professional photographers and earning from it, you can learn how to sell photos you take, brand yourself, and create a website or portfolio.
You can advance to being a freelance photographer on sites like Guru or Upwork. Dive into it full time, and you will have no regrets.
You will love how the course boosts your confidence towards the end.
And for a student who wants to explore their full potential, the profits might not be massive at the beginning but they will with time.
---
Who should take this Course?
Okay, maybe you are thinking it doesn't match your level: It definitely does! Phil and his team put this course together for photographers of all levels of skill.
Even those who know only bits about photos and how to take them can learn the basic and complex aspects of photography.
Anyone that wants to learn how to take beautiful photos will love it. Whether you are doing this for fun, to document phases or events of life, or are looking to add a new skill to your CV or portfolio, you shouldn't ignore this course.
Most importantly, the intention is to trigger you to make some bucks out of the skill you learn.
---
Course Prerequisites or Requirements
It isn't mandatory to have prior photography knowledge when taking the course. But, it isn't a limiting factor if you do.
The course targets freshers but will still be appropriate if you are an amateur.
You don't need to have a DSLR camera or any other type. So, this shouldn't worry you.
You can learn how to use your smartphone or tablet as you save for a good one.
Most important, you should be eager to learn, practice, and make the best out of the skill.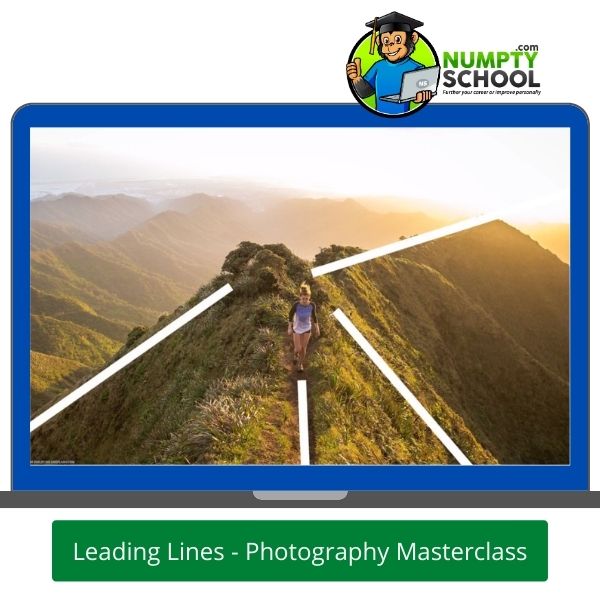 ---
FAQ's – Questions about the Photography Masterclass
Q) Can I still get the certificate by completing the course without attempting the assignments?
A) You can. It can be difficult to work on assignments that need special gear which most students are yet to purchase. But, if you can attempt the assignments, the better for you.
Q) What if I use my tablet's camera to tackle the tasks, is it still okay?
A) That is possible as a section of the course teaches how to use a tablet or smartphone to take some of the best pictures you didn't know you could take with these gadgets.
Q) How do I upload my assignments?
A) Click on the assignment you are currently tackling, click the assignment button then on the next button. You will see a button resembling a dot and a mountain. Move your cursor over that button and it should say image. Select your image then upload it.
Q) Does the course have captions?
A) The course is in English and has captions.
Q) On what interfaces is the course available?
A) The Photography Masterclass is available on Android and iOS.
Q) Is there a guarantee on this course?
A) Yes, the course instructors call it the happiness guarantee. There is a 30-days full money-back guarantee if you are dissatisfied with the course.
---
Conclusion on the Complete Guide to Photography Masterclass on Udemy
In a nutshell, the course is very impressive. The instructors have set the course apart from rivals like Art Institute.
While the latter is also incredibly informative, you can learn the same thing online at a fraction of what you'll pay at the learning center.
You will love how in-depth the scope of the course is. Phil and his team are extremely knowledgeable and very easy to understand.
Do you know what's more interesting? The course covers some aspects that other photography courses don't feel important to explain.
A case in point is the use of a tablet and smartphone to get the best shots and vital gear to have in your photography kit.
While other course owners feel like this is common knowledge, Sam and his guys feel the need to still remind you why you need them.
Isn't it better to learn at a pace you wish?
Especially with the pandemic where we are locked down with lots of things in our lives to declutter, we seem idle but the psychological states of many aren't at the right place to take up courses.
This one understands you!
The assignments and questions give you most of the feedback you require. The magnitude of this course is not comparable to most on other platforms especially at the price it goes for.
So, take action and make the best out of it.
Novice photographers will reap the most from this masterclass. But, any other person choosing to take the course still has something to gain.
An aspect that is uncommon in most courses is the lesson on how to take silhouettes. You will love the variation of the lessons and assignments.
It was thoughtful to include downloadable resources to allow you to access learning material even after completing the course.
Until everything you need to learn is ingrained, then you can delete the folders. Still, you can keep the resources for those times when you feel you can advance on your photography styles and make more money out of your range.
If you have a chance, take the course!
---
What Other Students Say About the Course
I own a DSLR camera but started this course with no prior knowledge on how to use the camera. I had got it because it was trendy then.
It was an excellent thing to learn how to use the manual mode to take beautiful shots. This is what sparked the photography joy in me.
It is difficult to get a thorough and in-depth course that tackles all the basics without assuming any. There is so much to learn about editing, depth of fields, exposure, tones, and generally how cameras work.
My biggest regret is not taking the course early enough. If you are developing an interest in photography for fun or money, take the next step. Go for it!
I am starting on a commercial blog and I wanted to learn how to take product photos and some of my own to avoid copyright strikes.
Also, buying photos online can be expensive. Talk of saving while earning, this is what I mean.
Forget the usual Photoshop programs we use, I didn't know that editing can be effortless.
The course is very detailed and for an amateur like me who was still learning the ropes, I spent less than a week going through the course thrice from start to finish.
It is a good thing that the instructors announce winners of assignments and share their work as examples. Udemy is by far the cheapest school of skills.