March 23, 2020
The Best Ways to Make Money Online from Home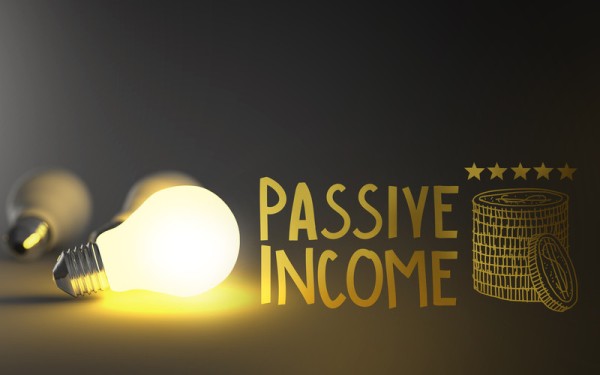 There are many different ways to earn money from home on the Internet.
Unfortunately, there are also a lot of scammers out there that pray on people who are searching for the best ways to make money online from home.
If you have made the decision that you would like to earn an income from the comforts of your own home, then read on below for some of the best ways to make money on the Internet that are currently available.
Telecommuting
---
If you've decided that you would simply like to have a job that allows you from working within the comforts of your own home, then one of the best ones out there comes in the form of telecommuting.
What is telecommuting?
Telecommuting is essentially working either as a customer service or sales associate on the telephone within your home.
These positions have traditionally been available in many areas all over the world in various call-center facilities.
In recent years, many companies have found that it is much cheaper to either hire employees to work from home or contract employees as independent contractors.
If you find a company that offers employment in the form of becoming an independent contractor, then you have probably wondered exactly what this entails.
In a nutshell, an independent contractor basically works as their own business entity.
[box] What this means for you is that you must take care of all of your own taxes, health insurance, vacation time, and other such benefits.[/box]
While becoming an independent contractor is not ideal for some people, it certainly foots the bill for a lot of other folks searching to work from home.
Its also a good way to earn extra income on top of your day job if you can get flexible hours with the contractor.
What is required in order to work a telecommuting position?
---
Many companies require that you have an independent telephone line that is to be used only for business, a quality headset for taking calls, and a computer that will only be used for work during working hours.
Other companies require that your Internet meets certain speeds and if using what is known as a VoIP call structure you will need to make sure that your Internet services are only used for work during your working hours.
What are some of the benefits of working a telecommuting position?
---
Many telecommuting positions have very reasonable pay rates that typically average between $12 and $15 per hour and a large majority of telecommuting positions allow you to advance to management positions or quality service positions.
Another benefit that some companies will offer comes in the form of commission sales.
This means that if you are making sales or upgrades in your job, then you can really start to rack up commission checks that can seriously become quite substantial in size.
What are the disadvantages of working a telecommuting position?
---
For starters, most companies will require you to work a set schedule with very little flexibility.
If you have small children at home, many companies will not allow for any background noise whatsoever, so you will have to make certain that you have arranged for child care during your working hours.
Freelancing
---
Another one of the best ways to make money online from home comes in the form of freelancing.
What is freelancing?
Freelancing is providing services that are typically provided by professionals or companies such as writing, graphic design, or social media marketing.
As a freelancer, you will provide these services independently and be paid for the projects that you have completed by an individual or group who has contracted to purchase them from you.
There are literally hundreds of different skills that you may have that you could potentially turn into a freelancing career.
The most popular ones online include ghostwriting, web graphic design, working as a virtual assistant, and working as a social media manager.
Many people often turn to freelancing when they are first beginning to make money on the Internet and then bridge the gap into the final recommendation that we have here for you to make money online.
Blogging and Affiliate Marketing
---
Perhaps the very best way to make money online from home comes in the form of creating your own online business as a blogger and affiliate marketer.
What is affiliate marketing?
Affiliate marketing is when you sign up to sell other people's products for commission.
Things that you can sell include physical goods from retailers such as Walmart or Amazon, Digital Products such as online training courses from places such as Udemy, or Clickbank, and even things such as iPhone apps from the Apple store.
The problem that many people face when it comes to creating their own blog and affiliate income is that they typically do not receive quality training before trying to take on the endeavor of creating their own online income.
How can you prevent this?
By finding a quality training program that will teach you the steps required to create your own online income through affiliate marketing.
If you take the time and check reviews before taking the plunge then you can avoid many of the scams that plague people who are wanting to create a full time income on the Internet.
What are the benefits of creating your own blog or affiliate marketing company?
For starters, the sky is truly the limit once you get rolling with your online business.
Some affiliate marketers earn as much as six or seven figures annually, and many more successfully create incomes rivaling that of a full-time career.
The downside of Internet marketing is that it does take a substantial amount of work, and if you do not have a quality training background behind you, you will find yourself struggling for a long time.
For this reason, we have decided to include this form of making money on the Internet as our last recommendation due to the fact that many people will begin earning money online with one of the other two options, and then eventually bridge the gap into creating their own Internet business.
Final Thoughts
---
As you can see from the few recommendations above, it is fully possible for you to create a full-time income working in the comforts of your own home on the Internet.
Regardless of which method you choose, it is important to remember that you must always complete your due diligence in order to avoid scams on the Internet.
If you truly wish to create your own full-time position at home, then take the time to learn exactly what will be required for you to do so.
It is a wonderful career path to pursue that will allow you to have a much more flexible schedule than a traditional 9-to-5 job.