February 5, 2022
How to use Canva for Marketing Campaigns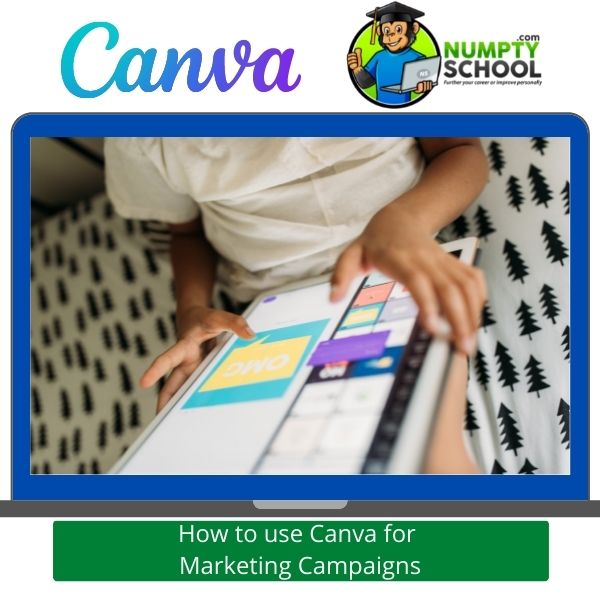 Text-based content has always been an essential part of marketing campaigns and will remain.
But, all successful inbound marketing campaigns need strong visuals that have been well-thought-out and created to entice many prospects.
Canva is here to help you actualize your visual designs and draw the attention of readers and viewers.
The program has numerous tools and features for creating branded cover photos and profile pictures for all your social media platforms using pre-sized and pre-designed templates.
By designing punchy graphic elements with short yet catchy titles concisely summing up your content, you can generate 95% more views and engagement on your social media networks and blog posts.
There is quite a bit you can do with this easy-to-use drag-and-drop tool to add your logos to images too.
---
About Canva for Marketing Campaigns
---
Canva has a massive library of hundreds of customizable templates to help you create social media graphics, presentations, flyers, posters, and invitations.
There are thousands of high-grade design elements, from fonts to stock photos and a straightforward dashboard.
Most importantly, the interface is user-friendly and targets fresher designers who have no experience but want to create beautiful but straightforward designs and visual elements to add to their marketing strategies without incurring the high costs of hiring professional graphic designers.
A free version is an excellent alternative to paid platforms like Adobe Photoshop and a premium plan that costs a little below $14 monthly.
You can use it on desktops, iOS, and mobile applications if you are always on the move.
Canva is an excellent tool for small to medium-sized businesses and supports over 15 languages.
---
Canva's Main Features you can use in Marketing.
---
The software has a dozen sets of features, a drag-and-drop functionality, a collaborative workspace, an enormous library of stock photos, image editing tools, shapes, icons, and a wide array of fonts.
If you have been a Photoshop snob for years and have ultimately adopted Canva or have never tried any graphics design software before, you won't regret it.
You will soon use all of its features when preparing and launching new inbound campaigns.
Here are the primary tools you will use almost all the time you create marketing campaigns using Canva.
---
Photo Straightener
---
You might not have hired a professional photographer but used one of your colleagues or staff to take shots of the involved team in the quarterly or annual meeting.
The photo could have been perfect for the upcoming blog post, but there is an issue – it is crooked.
A slanted photo screams how low-budget and unprofessional the photographer, team, and brand at large are.
But Canva is the current time's Mr. Fix it!
Its photo straightener tool allows you to line up things perfectly. Evening giving you the degrees you have to turn to be straight.
Your business will now look like the reputable and credible entity it should be.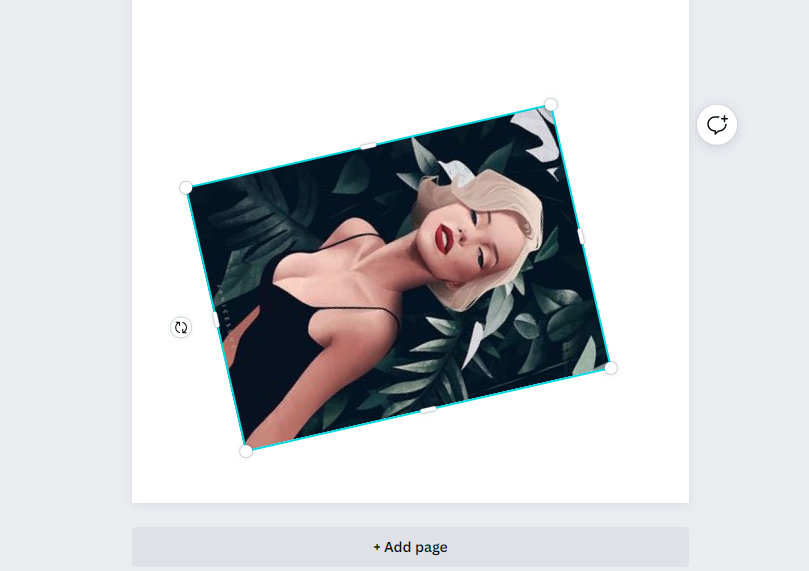 ---
Image Cropper
---
There might be more photos that you need to post, but out of them all, there is none without an issue.
What if the second-best has the gourmet buffet you all feasted on peeping through the background?
I know at this point you wish you had budgeted and had funds to pay the most talented photographer in your state to do their thing and frame your picture ideally, but that is spilled milk now.
Not spilled completely per se since you can use the cropping tool to rescue things.
You can crop out things that appear off or misplaced and adjust the photo into a frame or grid automatically depending on what seems professional and less cluttered to you.
Canva allows you to crop all your images, including stock photos.
---
Adding Text
---
Can you see how you can slowly remedy minor faults here and there in minutes and for free?
Why would you need to pay for expensive image manipulation and design programs or hire professionals?
Now that you have sorted the few mishaps that your then photographer didn't see during the photo session and the outcome is magnificent, you are ready to make beautiful cards to send to your clients.
But who sends images without written content on them?
You can design your custom cards by adding text to them at the top or bottom of the photo using various colors and font styles.
Don't you think adding a little bit of whimsy is an excellent idea?
While at it, avoid adding too much color, font, or word content.
You don't want your cards to look all cluttered, disorganized, and unprofessionally done.
Canva also allows you to use speech bubbles.
Text isn't only limited to cards, and you can add it to illustrations, graphics, or images you choose to use.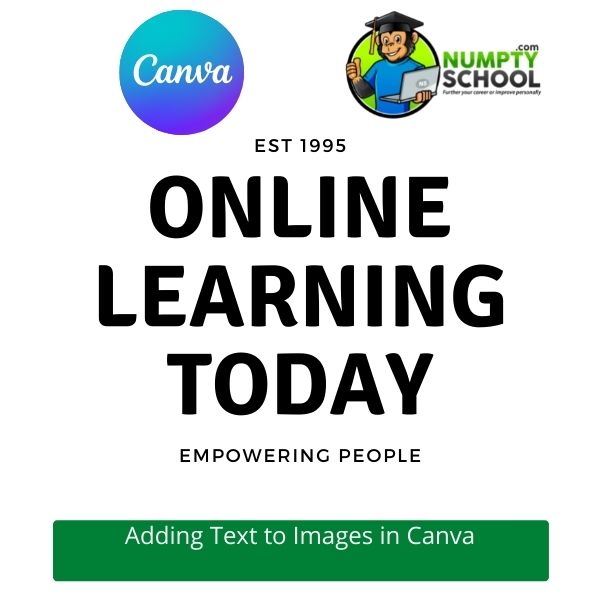 ---
Web Wireframe
---
Creating a new website or redesigning an existing one might have been on your list for months or years.
Take advantage of Canva's simple wireframe templates.
These focus on functionality and the interface.
It is simple to use with the drag-and-drop feature for shapes.
You can choose from the selection of sidebars, widgets, and other elements.
---
Design Grids
---
You might be a novice or amateur who doesn't know what a design grid is or if you do, you don't know how to use it on Canva effectively.
It is a grid of lines for structuring and organizing content.
I will take you back to Instagram's photo grid that allows you to add pictures to separate boxes and display all of them together.
Canva's design grids will take things to a different level leaving some space for icons, text, images, logos, color boxes, and much more.
The program allows non-designers to access the tool's template design grids that make it easier to drag and drop pictures, select your preferred color schemes and add your elements to it.
---
Social Media and Sharing
---
As one of the social media masters, Canva has thousands of templates for over 13 social media platforms.
It is as straightforward as customizing your graphics, text, and logos to post them directly to social media sites and pages.
This is incredible because there are pre-set dimensions for all platforms that Canva supports.
Forget the hassle of relearning sizes!
---
Design Tools
---
If you love combing sites like Udemy, Skillshare, Wealthy Affiliate, and the likes, then you must be big on learning.
Why not try out the Canva Design School?
You never know how it could change your skill.
You only need a functional computer with an internet connection and an eye for design to use Canva effectively.
Forget other programs that will need you to have separate tools and skillsets on the side.
The design school is a whole 'course-like' program centered around Canva and its uses.
It offers a series of tutorials you can watch and practice to help you lay a solid foundation in design.
You will also know what it means to produce professional-level marketing images from it.
---
Ways of Incorporating Canva into your Marketing Activities
---
You now have a rundown of Canva, its marketing features, and how it works.
It is time to dive into ways you can include it in your marketing efforts.
---
Use pre-sized and pre-designed templates to create professional branded cover photos and profile pictures for your social media pages and accounts.
The drag-and-drop features should help you to add your images and logos.
---
Create graphic elements with short but catchy headlines that sum up your content in the simplest way possible and generate 94% more views on blog posts and social media.
---
Brand your content with ease using templates and Canva's brand kit.
The templates help to improve your consistency, cohesiveness, and professionalism with all your visual content.
They give an extraordinary easier way of creating a brand style guide and maintaining your branding standards.
---
Canva has a massive library of millions of high-grade stock images.
As you choose images, select those that evoke your readers' emotions and communicate what you are saying even if you don't add text to them.
Do this assuming that guys will not read.
Allow the photos to speak better than your words would.
---
Remember your logo even if you have amazing content and images.
Make folks remember where they saw your work.
When adding the logo, ensure it doesn't distract your image but incorporate it as part of the design.
Never use blurry, tiny, or distorted iterations of the logo.
---
Think beyond images.
Even though stock photos are excellent, you don't want your marketing to get bland because of using one image after the other.
Maximize Canva's library of illustrations, graphics, and infographics.
---
Define your company's visual identity using font, color, images, and graphics options.
Experiment with that you want the brand to convey to your audience visually.
---
Canva allows you to design email headers, social media posts, powerful infographics, gorgeous presentations, and everything you might need.
It is an excellent tool for any marketing professional who wants to scale their digital marketing career, increase their chances of capturing leads successfully, and deliver sales.
Canva is a free graphic design and image manipulation software with provisions for an upgrade to the Pro Plan.
Identify what works best for you and make creating and executing your marketing campaigns easier.