January 21, 2022
Best Online YouTube Courses – Boost your Channel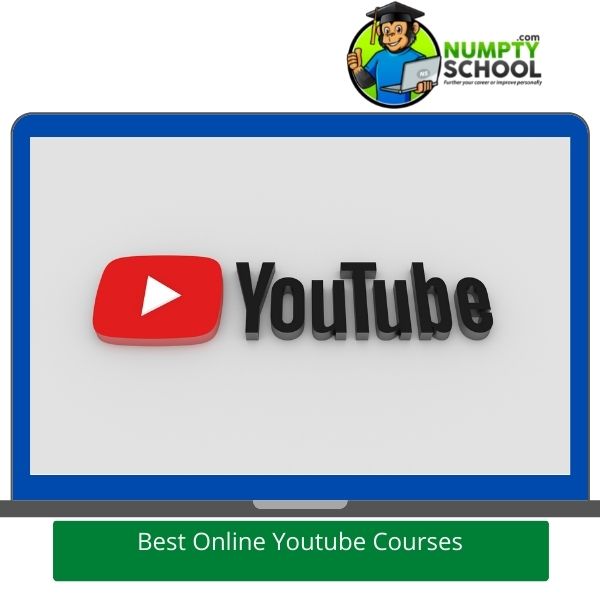 ''Hello and welcome to my channel. My name is Mark. I am a fly fishing enthusiast, an online entrepreneur and I talk about these two sectors and everything in between.
If you are new here, welcome. If you are an oldie and a goody, thanks for returning. Please remember to hit the subscribe button, like, comment, and share this video.''
I am not a YouTuber but I think I gave it a good shot. You are used to this and similar introductions. Yes, that is definitely YouTube!
It isn't an abracadabra affair to post videos on YouTube and earn from them. You could do that too. But, those great YouTubers you follow as part of their million subscribers didn't start today.
It takes serious commitment and work to build a channel from scratch, and sustain it. Did you know that there are many YouTubers taking this as a full-time job?
They can attest that the space is competitive. Before anything else, your content and brand have to be uniquely set out.
Because this is a vast sea of different works by other creators who want what you do.
If you have an idea for a YouTube channel and are very serious to make efforts and hack it, you need to know that KNOWLEDGE REMAINS POWERFUL.
There is no mathematical formula to YouTube and internet fame.
This means that there is no surety that you'll scoop a Creator Award tomorrow or walk down a red carpet in a fortnight.
Set an attainable goal and work on it by educating yourself. Get a great YouTube course now.
These will help you create a solid foundation for creating your brand, selecting and using equipment, video, editing, and marketing.
Whether you are an aspiring YouTuber, a novice at it, or an amateur who hopes to reach the levels of Felix Kjellberg of the PewDiePie YouTube channel, this guide will be helpful.
Here are a few beginner courses that can be stepping stones and solid pillars to help you grow your channel.
If you feel like you are past the intro level, you can check our advanced courses to scale higher.
---
---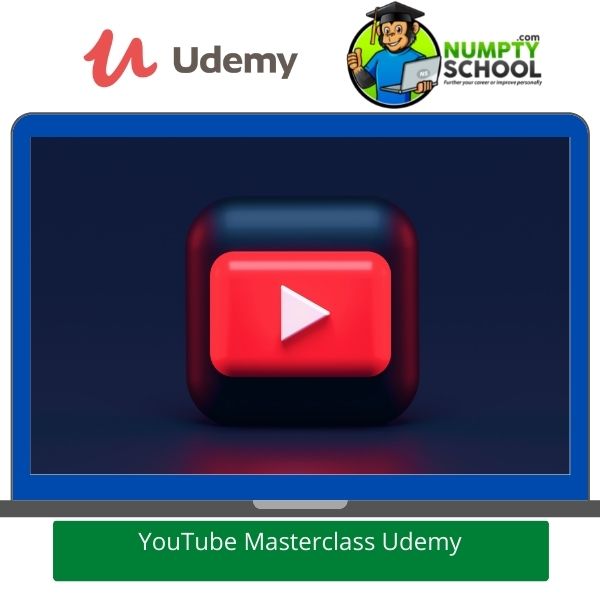 An introductory masterclass course with everything about being a novice YouTuber. Learn the basics and more crucial aspects to help you build and grow your channel.
Description of the Course
What else would you expect from a BESTSELLER course that is instructed by one of the leading online instructors?
Phil Ebiner is the right guy! Not only for YouTube beginner courses but many more. He has more on photography, digital marketing, email marketing, etc.
Here, he pours all the juice out of the jug. I am more convinced by numbers and reviews.
You know, statistics most often never lie! Over 164,700+ students have enrolled and with close to 10,000 reviews,
I was moved. Currently, the course rates are at 4.4 stars which is another bonus if you majorly consider course ratings.
Did I mention that it is an averagely short yet detailed course? Yes, it takes 5.5 hours to complete the course. No pressure though.
You can take this course at your pace. Make sure you comprehend one section before proceeding to the next.
So what's with it being a MASTERCLASS course? You must be wondering why he termed it as such. It deserves the name.
Like a baby who has to hit certain milestones before reaching the teen stage, you get the same here.
Phil starts by explaining the YouTube platform and gears this course to freshers and amateurs who want to grow existing channels.
You will learn how to grow your brand and improve your earnings. There is more to YouTube than growing subscribers and getting more views.
He is a generous guy and shares all these here. Do you want a comprehensive course with more action than theory? You have it here.
---
Who is the Course for?
Entrepreneurs
Businesses
Teachers
Actors
Other professionals who want to build their brands
Freshers at creating YouTube channels
Amateurs who want to grow their channels
---
What you will learn
Growing your brand on YouTube
Methods of getting more views
How to film and edit quality videos without breaking the bank
Design clickable thumbnails to get many views
How to get more subscribers
How to post and optimize your videos using punchy titles, tags, and descriptions
Earning from YouTube
---
Lessons
Introduction
Recommendations for video equipment
How to create a YouTube channel
Upload videos
The YouTube studio and its dashboard
How to grow a successful channel
YouTube Livestream
Earning from YouTube
YouTube analytics to help you grow
Bonus videos
---
Course Requirements
Know the type of channel you want to create and build
A Google account to allow you to create a YouTube account
---
Conclusion
YouTube is a platform where anyone can become an overnight sensation.
But, it's not easy to break into the YouTube world without some help.
That's why I am excited about this new Masterclass from Phil and his team!
This class teaches you how to use different editing features on your camera phone or computer to produce high-quality videos for uploading onto YouTube.
Plus, they provide tons of tips on what types of videos will get more views as well as advice on how to be successful once you've created that video – all while keeping their signature humor intact.
This course has been so popular with our community members because they know first-hand what it takes to have success online, making them feel like old friends who are there interconnected by a similar thing.
You may not be able to get a degree from YouTube, but you can learn how to become an expert with the help of this new online Masterclass.
Yes, that's right—YouTube is now offering courses on everything from video production and editing basics to advanced marketing techniques for social media stars.
It is like college all over again…but way cheaper because it's free!
If you want to take your channel to the next level or just need some tips on getting started in the first place, check out what YouTube has in store.
The world is waiting for your videos!
---
What Students are saying about the Course
I enjoy watching videos on YouTube but never thought if it was this easy to start a channel and share my lifestyle on there. This course made it easy.
My channel had stagnated and I just discovered the reason with the help of Phil. Onto changing things immediately!
---
---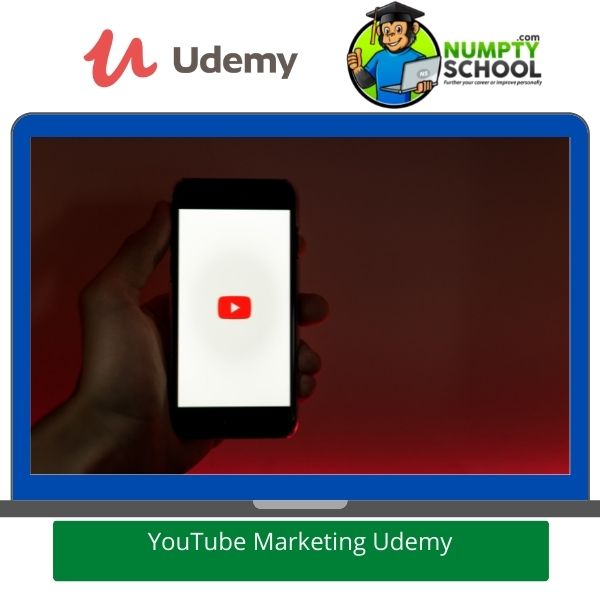 YouTube SEO? Yes, it exists and is part of what can make your channel grow in the shortest time. Only if you are smart at it!
Description of the Course
Do you have a YouTube channel? Great! Now let's talk about how to make your content more visible on the internet.
This 10-hour course will cover how to rank higher in search, what tags to use, where to share videos and more.
If you don't have one, I'm sure you've heard of YouTube.
It's been around for years and has grown to be the number one video-sharing site in the world.
You can find just about anything on YouTube these days, from a live feed of the International Space Station to people unboxing their new iPhone 12 PRO or even how-to videos on fixing your car engine.
But what if I told you that there was more than meets the eye with YouTube?
What if I told you that it is also one of the best platforms out there for marketing your own business?
Does this interest you at all? Read on to find out why!
YouTube marketing is a great way to get your product or service out into the world.
The only problem with YouTube Marketing is how do you rank in the search engine?
Well, Alex will help you with that!
He'll show you some tips and tricks on YouTube SEO so that you can see an increase in rankings for all those important keywords.
This should make your life a little easier.
Alex has a section on YouTube Live and how to get the best out of it.
You can use it for promotions or engage your community.
He explains various types of YouTube ads and the pros and cons of using them in different situations.
Remember that this is among the methods to earn from the platform.
So, if you are there for the bucks, this course is a major helper.
Also, learn how to get monetized on YouTube and more about AdSense.
You might be sleeping on your chance to earn six or seven figures on there.
After enrolling in the course, you have a chance to join Alex's private Facebook group where you'll interact with students and experts alike.
Reach him in case of questions and help regarding YouTube and marketing.
Love certificates? You'll get one upon completing your course.
Add this to your portfolio or CV and you never know who will hire you next because of it.
---
Who is the Course for?
Anyone who wants to create and build their brands on YouTube
Newbies at using the platform
Fairly new YouTubers who want to grow their channels
---
What you will learn
Creating a successful channel and means of getting more views
How to get more and better engagement from your videos
How to build a loyal audience and improve your brand
How to boost YouTube SEO using YouTube ads
Finding more and quick growth on your channel
Selling services or products on YouTube
Promoting individual videos and your channel on YouTube like a professional
Monetizing your channel
---
Lessons
Introduction
YouTube SEO, on-page SEO, off-page SEO, and keyword research
Tools for YouTube keyword research-AnswerTheRepublic, Vidlq, and TubeBuddy
On-page SEO
Factors that influence YouTube search rankings
YouTube algorithm
Video titles and thumbnails for more views
How to create striking thumbnail images using Canva's free version
Strikes and policy violations on YouTube
How to use YouTube analytics to know how you can improve your videos
How to make your videos show up on Google search results besides YouTube
Viral videos
Viral hacks and how to make influencers and celebrities promote your channel
A case study of a successful YouTuber
How Alex built his channel and things you can pick from him
YouTube monetization
YouTube live
Tips for branding your channel
YouTube ads and how to boost videos by advertising cheaply
YouTube ads ad scripts
Using social media to boost your YouTube rankings
How to promote various YouTube channels
How to prep and plan for YouTube videos
Tips to improve lighting and prevent shadows
On-screen appearance, your presentation, and body language
How to fix speech problems
How to create a YouTube channel
Conclusion
---
Course Requirements
A google account to help create a YouTube channel
---
Conclusion
The power of YouTube and YouTube SEO is undeniable.
Some people believe that it's as powerful if not more so than Google SEO.
If you want to take your marketing campaign up a notch, consider the tips Alex gives for leveraging the power of YouTube in your digital strategy.
Not only will this improve your conversion rate but it may also give you an edge over competitors who are still relying solely on traditional methods like email or social media platforms.
It's time to go viral!
Your videos are an important part of your YouTube marketing strategy.
With a little creativity, you can use these video-making tips to increase views and generate more leads for your business.
I hope this course inspires you to create some amazing content!
Now it's time to get out there and start filming!
---
What Students Say About the Course
His journey is a great inspiration and I'll share this course with my husband who is currently building his brand on the platform.
It has been 10 hours of pure gold. You are missing out if you haven't heard from Alex yet.
---
---
To be a PRO, you have to learn from a PRO. Learn how to maneuver the YouTube Streets and be like the successful YouTubers you look up to.
Description of the Course
Do you want to take your YouTube channel to the next level? Are you a beginner who's looking for an easy way to get started on YouTube?
Do you have a lot of content ideas but no idea how to execute them? If so, this post is just for you.
Chris and Sacha will be showing you some really helpful tips and tricks that will make it easier than ever before for your videos to rank higher in search engine results pages (SERPs).
Be yourself: It's important to be true to who you are and not try to copy someone else.
You'll never find success in being someone else, so just focus on your strengths and what makes YOU special.
The instructors explain the need to know your audience: Make sure the content that you're creating is something that will appeal to the people who will be viewing it.
Remember- they're coming because of YOU. Go for quality over quantity:
Don't rush into producing videos without giving them enough time or effort; quality should always come first.
I have just hinted a few tips from the course.
There is more to learn here that you didn't know will push your channel further.
Sacha is a full-time content creator on YouTube for almost a decade now while her colleague is a daily vlogger.
So, you are learning from some of the platform's experts.
It might seem long as you need 18.5 hours to complete it if taking the course in one sitting.
But there is no pressure to complete.
Take the course at your pace and use the downloadable material as references.
The course is updated often because of the changing algorithms and strategies.
Once you enroll, you have full access to the course and can get back to see what's new.
---
Who is the Course for?
Any aspiring full-time or part-time YouTubers
Anyone who wants to leverage their business
Anyone that wants to improve their career and brand
Amateurs who want to boost existing channels
Those who want to earn from YouTube
---
What you will learn
How to create awesome videos
How to create punchy titles to get more views and subscribers
Using Premiere Pro and Final Cut Pro to edit your videos without prior experience
How to create great videos using various types of cameras and equipment without any experience
How to setup YouTube live webcasts
Designing YouTube strategies
Understanding YouTube analytics
How to deal with issues your videos
Some accessories for improving videos
Earning from YouTube
Creating awesome thumbnail images with the help of PowerPoint, GIMP, Photoshop, and Pixelmator Pro without experience
YouTube search engines
Using various audio equipment
Creating unique content
Optimizing your delivery
Editing tips to help you improve your videos
How to protect yourself
---
Lessons
Introduction
Creating excellent titles for YouTube videos
Design principles for thumbnail images and the fonts that will work best for various images
How to show faces and emotion strategies
The color wheel and opposites strategies
Split-screen strategies
Arrows and circles strategies
Text on images strategies
How to use famous brands and celebrities
Using emoji and graphics strategy
How to manipulate images from your videos
Consistency and branding strategy
Lights, cameras, and microphones-using them and webcasts on YouTube live
Using Final Cut Pro to edit videos
Using Adobe Premiere Pro to edit videos on Mac or Windows
Editing tips to making successful videos
How to create workable content
Your appearance and delivery
How to get more subscribers
YouTube search robots and how to earn from videos
Running a YouTube business
YouTube rules and how to protect yourself
Issues with your YouTube video and how to deal with them
YouTube Analytics and metrics to monitor
YouTube apps, and websites that will help you
Conclusion
Bonuses
---
Course Requirements
No experience is needed as the course gears towards newbies
---
Conclusion
If you've been looking for a YouTube course to help improve your content creation and production, then this is the one.
This course will teach you how to make high-quality videos that are sure to be effective in attracting an audience.
Whether you want more subscribers or views on your channel, this course has it all!
The instructor teaches everything from shooting techniques, editing tips and tricks, marketing strategies—even what equipment you need.
With 18.5 hours of video instruction plus downloadable material including PDFs and bonus footage not included in the class lectures, there's something here for everyone who wants their own successful YouTube career.
You can take this course now.
---
What Students Say About the Course
I didn't know that I could get into trouble on YouTube. The rules and creation protection were something I loved. I will research more on this.
The course is very comprehensive. There is so much info in the downloadable material that you all should check.
---
---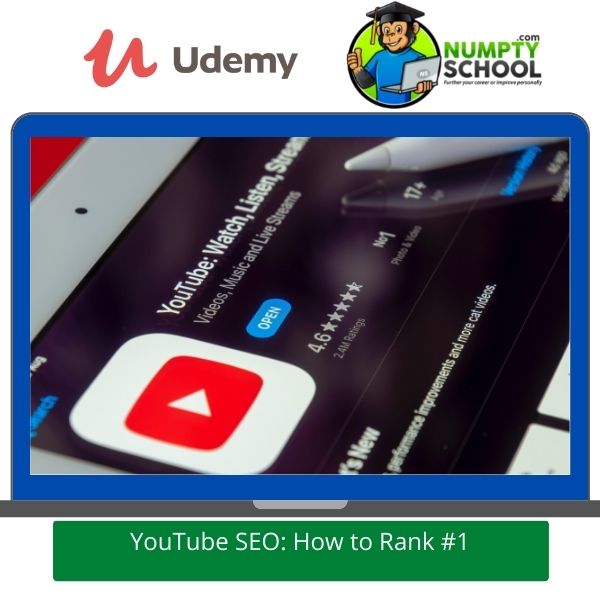 Here are some tested and proven strategies to help your content rank highly on YouTube.
Description of the Course
You all know the drill. You upload a video to YouTube, and it sits there with barely any views on it for months.
This can be extremely frustrating especially if you're trying to reach an audience of millions.
What's going on? Well, this course will break down how you can rank #1 on YouTube by optimizing your videos to get more views – which is what we all want!
Ranking on YouTube is a lot more complex than ranking for Google.
Google indexes your video and ranks it based on relevancy to the keyword entered into the search bar.
YouTube does not index videos like Google, instead, they rank them based on how engaging they are to viewers.
This includes things like the number of views, the number of likes & dislikes, comments left by viewers, and age of viewer etc.
To rank highly on YouTube it is important to understand what makes people want to watch your content versus someone else's.
It's also important that when people see your video description or headline that they think "yes this is what I need.''
Diego shares a secret that has helped him get more views on his channels. Sorry, it is Diego Davila we are talking about and not Maradona the famous footballer.
She is a YouTuber and a course instructor. She shares her experiences and how she has walked this journey.
Over 9,000 students have trusted her and the reviews speak so much about what you will get from the course.
Currently, at 4.2 stars, this will soon be a bestseller if more students discover it. It is a short course running 2.5 hours.
Learn how to create a YouTube channel, create content for it, and most importantly, content that will rank highly-if possible, on the first pages of YouTube.
There is more on punchy thumbnails and keyword research.
---
Who is the Course for?
Those who want to know the YouTube strategies that work
Anyone who wants to start a YouTube channel and share videos on there
People with existing channels that have been stagnating in growth
Website or blog owners who want to build their online presence
---
What you will learn
Proven strategies that can help your videos rank highly on YouTube
How to create beautiful thumbnails that can grab your viewers' attention
Ways of targeting various keywords to allow your videos to be more visible when people search on YouTube
A strategy that has worked for the instructor and helped him grow his channel
---
Lessons
Introduction
How to create a well-optimized channel
Rank top on YouTube search results
How to effectively use thumbnails
Finalizing your YouTube videos optimization
Some powerful tools in your channel
How to earn from your videos
Q and A section
Conclusion
---
Course Requirements
No prior knowledge of YouTube or YouTube SEO
A computer with an internet connection
---
Conclusion
Whether you're a business looking for new clients or an individual hoping to be discovered, YouTube is the perfect platform for marketing your brand.
But how do you get ranked #1 on YouTube?
The best way to rank high in search results and rack up views quickly is by creating videos that are interesting, informative, entertaining, and shareable with others.
If this sounds like something you can accomplish without much effort (or luck), then enroll!
Here are five simple steps that will help ensure your video gets found faster than ever before. The instructors explain what it takes. With their help, you can get you there.
The process is very simple and doesn't take long at all – just follow these steps in the course for instant video ranking success.
---
What Students Say About the Course
Starters like me should begin here before advancing to more complex courses. I love that there is no jargon and the instructor is precise.
A course I would highly recommend. Diego did well in making a simple course with just what you need to here if you are here for the ranks.
---
---
Learn the right editing skills and take your channel to another level with Final Cut Pro.
Description of the Course
You might have watched some YouTube videos whose editing skills you admired. Some YouTubers will link their tools in the description box.
Others will answer this question in the Q&A videos related to YouTube questions.
Ali takes you through how to use this incredible tool to leverage your online presence in the YouTube space. He is a doctor and a YouTuber.
I used to wonder how essential workers who are also YouTubers juggle the two as both of them are demanding.
But, Ali makes it easy with the Final Cut Pro that will help you to skillfully edit your videos.
The numbers here are huge. Over 31,000 students enrolled and the number is still growing.
You can agree that besides filming, editing your videos is also crucial. The course is geared towards beginners and you need no prior experience.
Only determination to learn and time to practice.
The instructor makes it a more practical course rather than theoretical. You will create a video with him using three main steps.
Under each step, there are new things to learn.
You will learn how to import footage, assemble the A-cut, and much more that should help you come up with very awesome videos.
The project and task sections are very thorough. Even if you'll be creating the YouTube-like video with him in the course, that isn't enough practice.
The task allows you to work more and hone your skills.
There are resources to guide you through other editing aspects. Use them during the course and after when you need reference material.
Also, the course is updated as often as possible.
Completing it for the first time doesn't mean you can't come back and pick new pointers.
---
Who is the Course for?
Freshers on the platform
Amateurs who want to improve their editing skills
Videographers and editors
---
What you will learn
How to use the Final Cut Pro X
Import footage and assemble the A-Cut
How to effectively use the in and out points
Steps of appending footage to the timeline
How to omit mistakes and pauses from your video
Various keyboard shortcuts for efficiency
How to add titles, lower thirds, transitions, images, second camera clips, screen recordings, and handwritten animations
How to add background music, sound effects, vocal effects, and color grading.
---
Lessons
Introduction to the course
Project and resources
Final Cut's anatomy
The library, events, and organization
Syncing external audios with videos
Creating new projects
Introduction to A-Cut
The in and out points
How to speed up playback
Keyboard shortcuts like append, in, and out
Pauses and its philosophy
How to assemble an A-Cut
Use trim deletes to tighten edits
Q and W keyboard shortcuts
Saving time with markers
Full-screen transition titles
Basic titles
Lower thirds
Adding images
Ken Burns Effect
Screen recording with iPhone
Screen recording with a desktop
Second camera B-roll
Timestamps
Using iPads to create animated handwriting
Background music
Using audition to extend music
Sound effects
Timing music
EQ and Limiter
Color grading
---
Course Requirements
Willingness to learn and practice
Final Cut Pro X account
---
Conclusion
It takes so much for striking videos to look the way they are. Filming, and the equipment you use count.
But editing is the final step that can transform a video from 10 to 100. Ali shows you how to easily use the Final Cut Pro X to improve your editing skills.
If you are new to using the software, start slow by knowing the basics first.
Later, you can explore the fancy stuff like animations and transitions.
Intermediate and advanced users can go straight to the higher levels and experiment to see if there is something that can work for their videos.
For a YouTuber with over 350,000 subscribers and earning more from YouTube than his day job brings in, there is more to learn from him.
---
What Students Say About the Course
There is more help than you think in this video. This has allowed me to improve my editing skills and I can see a change in my analytics.
Even a college course can't beat this. I've taken the class in one go and I would ten times recommend it to any YouTuber who us yet to use the software.
---
---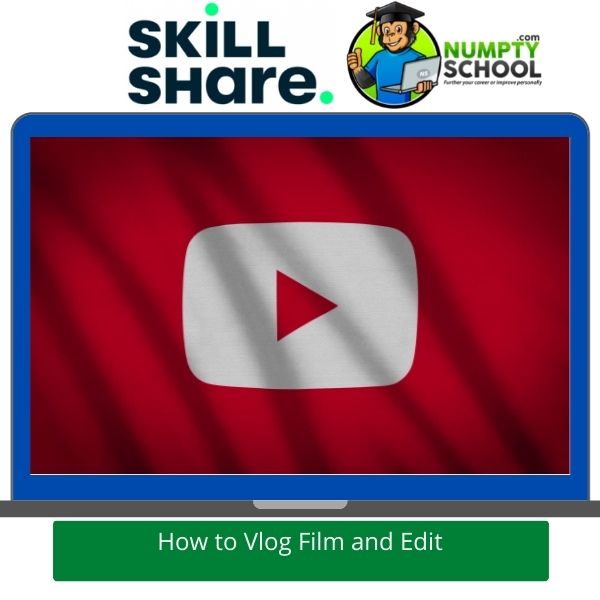 Learn how to create awesome vlogs, edit them to appeal to the eye, and share them on YouTube for the world to live in your life too.
Description of the Course
How often are you on YouTube? If you are there for more time than you are on other entertainment platforms, you can agree that vlogging is becoming the newest normal thing there.
Toddlers, teenagers, moms, grannies, couples, and industry experts are vlogging.
It is like back in the 1970s when Kung-Fu was the thing. But, what does it take to create a vlog that can get you huge numbers?
No college teaches vlogging. But there are incredible courses like this one that can make you go viral if you are tactful at how you vlog.
You can fake it and make it but this won't last long.
Sara is concise in her course and gives you just what you need. No fluff, no digressing! In 32 minutes, you'll be through with the course.
However, you can do it in bits-section by section until you are done.
She shares the gadgets she uses and how she uses them to ensure that she films high-quality content and makes few edits.
Also, she encourages all upcoming vloggers to use the cameras they have. It doesn't matter the type, brand, or state, start with that and build on your editing skills.
---
Who is the Course for?
New youtubers/vloggers
Amateurs who want to improve their vlogging skills
---
What you will learn
How to film using a camera
Cameras and other vlogging equipment
How to vlog
Editing your vlogs
How to publish your vlogs
---
Lessons
Class project
How to use a camera to film
The type of camera to use
Focus on the story
Editing using Adobe Premiere CC
Publishing vlogs to YouTube
Conclusion
---
Course Requirements
A functional camera
Sign up to Adobe Premiere CC
---
Conclusion
Vlogging is rapidly growing and becoming a crucial aspect of content marketing.
And, not doing it right now means you are missing out on so much.
It is an excellent way to work on your video marketing skills.
As you plan on organizing your thoughts, remember that you need to create punchy concepts for your video series.
Like every content marketing, these videos have to give your viewers valuable information. It could be entertaining, educative, or informative.
So, making videos with top-notch quality is vital.
Time and budget will come in but these don't have to limit you that much.
Keep returning to the course to skim and find out if any updates can be useful.
---
What Students are saying about the Course
The presentation is clear and that is what I was looking for.
She explains and shows the work process. At least, it is easy to set very realistic expectations that all novices and amateurs need.
---
---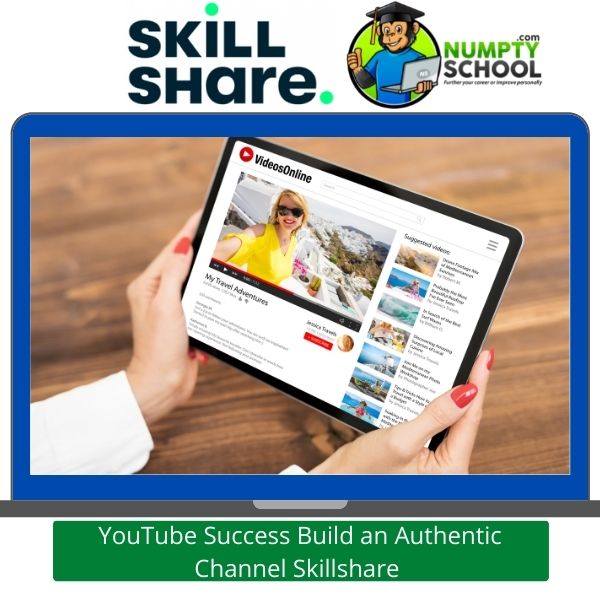 Learn how you can get 1 million+ followers and maintain greater numbers on YouTube from an established YouTuber.
Description of the Course
If you are yet to know, YouTube is like the game of numbers. The higher your score, the more you win.
Sorelle is an expert in this field with one million followers as I write this course review. So, you are learning from a Pro.
She began as a travel content creator some years back and has built her channel into what it is now.
Today, it is a famous lifestyle and travel channel. She says that her secret is in connecting with your viewers.
This is a 55-minutes course with 9 lessons. Over 40,000 students have enrolled and more are watching on Skillshare.
She decides to share what she has learned in her journey through a short course.
You will learn how to critically think and understand what your viewers need.
This means you need to give them what they need if not, something close to what they wanted.
Finding a topic niche can be a difficult task. This can stall your progress as a YouTuber.
So, you don't want to keep dragging because of attempting various niches that don't work. After identifying the right niche, you will evolve it as you move on.
Forget the beauty that most YouTubers and vloggers go for first.
Focus on authenticity and this will help you connect with your followers.
Develop a reasonable posting schedule that can help get the most views.
These and more other techniques are what she shares in her course. Your intention should be to build a loyal community that will grow steadily.
---
Who is the Course for?
Novices who are just starting their channels
Amateurs with existing channels but need ways of growing loyal numbers
---
What you will learn
Make yourself worth more followers
Build credibility online
Find the correct niche
Create meaningful content
Balance authenticity and beauty
How to create a plan and work on it
---
Lessons
Introduction
How to ensure that you are worth being followed
Building your credibility
Making meaningful messages
Prioritizing authenticity over beauty
Making a plan and executing it
Conclusion
Project feedback
---
Course Requirements
A YouTube channel
---
Conclusion
Most people think it is harder to create and grow a YouTube channel compared to other social media networks.
It isn't. Especially if you have the right resources.
This course is what you need if you are still figuring out the direction to take.
YouTube is the number 2 website with the most visits after Google. Google is still YouTube's parent. So, your brand should be there.
There is a greater opportunity to penetrate a huge audience on the platform. Research shows that in the US, adults find it the most popular and preferred social platform.
About 75% of the US adults use YouTube whereas only 69% use Facebook.
Most of them make daily visits and it will be awesome if they viewed your content.
You haven't done the statistics of the worldwide consumption of YouTube content.
It is massive! Why not take the course and see how much you will grow.
---
What Students Say About the Course
The course has helped me grow my followers to thousands within a month. Sticking to this might be the best idea I would have ever made.
The tips are helpful. Coming from a YouTube expert, they are sensible and practical enough.
---
---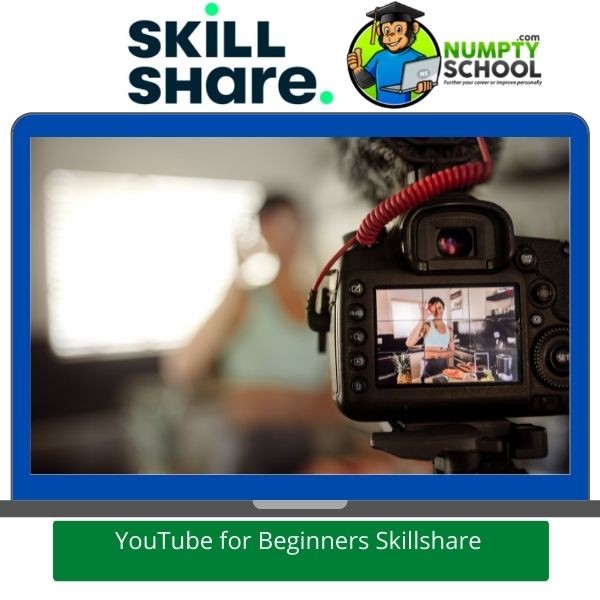 Learn everything a novice needs to know about YouTube here.
Description of the Course
Engaging an audience via video is probably one of the most effective ways.
While you could send these videos through emails, Facebook, WhatsApp, and the likes, most of these platforms have limits. Doing it on YouTube will be among the ideal methods.
If you have been planning on creating a YouTube channel and wondering where to start from, this course will be very helpful.
Jeremy will show you how and where to start from.
He has a channel that is doing extremely well and shares what has worked for him.
This course is procedural with step to step guides to make it easier to understand.
Is it sustainable to be a full-time YouTuber? Yes.
Some popular full-time YouTubers live off of revenue there without having subsidiary sources of income.
It might not be an abracadabra business or fortnight growth. But, with consistency and the right material, it is possible to make 6-figure off of YouTube.
This is a 3 hour 39 minutes class that is clear and straight to the point. It is more practical with less theory. If you are a beginner, this course should be among the first to go through. Amateurs might pick a few helpful pointers too.
---
Who is the Course for?
Small business owners
Brands
Companies'
Enterprises
New YouTubers
Amateurs who have existing channels but need to grow steadily.
---
What you will learn
How to create a YouTube channel
Practical tips and techniques for growing your channel
How to research content ideas that are trending
How to make more people click your thumbnail
Make an awesome banner
How to understand more advanced analytics and your audience
Monetize your channel and earn more revenue
How to use strategies to create more content
Video gear and tools you can use
Top plugins and video editing workflow
Ways of increasing views and improving engagement
---
Lessons
Preview
Expectations and reasons for creating a YouTube channel
The mindset of a YouTuber
How to make money
Tips for speaking on camera
My audio and video gear
The best cameras for vlogging
How to use a Nano teleprompter
How to gain subscribers
Inspiration for YouTube growth
Setting up a google account
The YouTube studio
Channel settings
Best royalty-free sites for music
Advanced channel analytics
YouTube revenue structure
Getting monetized and Google AdSense
How to get content ideas
How to upload YouTube videos
Using and customizing tags
Research tools
Keyword researching for content ideas
Tube Buddy plugin
VIDIQ plugin
Screen recording and video editing software
How to create black and white images
Creating channel banners using Photoshop
How to create thumbnails in Photoshop
Using illustrator to create thumbnails
Thumbnail tips
How to use Camtasia
Using Adobe Bridge to import videos
Instructor's basic editing process
How to export high-quality videos
How to increase engagement and views
Channel presentations
Streaming Live on YouTube
Using a stream Deck
Next Steps
---
Course Requirements
No prior knowledge of creating and posting content on YouTube. The course is geared towards the beginner level.
---
Conclusion
There are so many reasons why you may decide to start a YouTube channel.
However, regardless of the reason, usually, the desired outcome is still the same.
You will need to regularly create content.
The frequency should be that which viewers can keep up with. Everything has to be high-quality yet unique.
This helps to build your brand and allows you to get more subscribers and views.
The intention is to have your videos watched by as many viewers as possible.
You need to get your cause, product, message, company, or service out to the masses.
This course has everything to help you attain your goal.
---
What Students are saying about the Course
I'd give this course more stars if that would have been possible.
The course is everything I needed now that I'd like to share my gardening journey with everyone interested in having their gardens or improving their existing ones.
---
FAQ's – Questions about the Best Online YouTube Courses
Q) What is the most important thing to know about a YouTube course?
A) The answer to this question may be different for everyone, but there are some common themes. The first one is that you should have an idea of what type, of course, it is before enrolling in it. Is this a video editing course or a social media marketing one?
Once you understand the subject matter, then you can learn more about what topics will be covered and how much time will be devoted to each topic. You can use this to determine whether the course is right for you.
Q) What are some of the pros and cons of taking a YouTube Course?
A) The major pro is that it's available 24/365. This means that even if no one in your town teaches what you want, you don't need to wait until they come around. The con is that the course can be all over the place. Some people find it overwhelming and are confused about what to do next. But, we've made it easier for you here.
Q) What should I expect when enrolling in a YouTube Course?
A) There may not always be an answer for this question, but some things you might want to know include: how long will it take me to be able to do what I want? Is the course for beginners, intermediates, or experts only? Do I need a certain level of computer literacy to complete it?
Q) Should I take a YouTube Course if it's not in my budget?
A) YouTube offers free online courses as well. These are great because they can help you get familiar with an area before investing money and time into something else, but be careful. The quality of these classes may vary greatly from one to another, so make sure that the information is coming from a reliable source.
Q) If I am not looking for anything specific, how do I decide what course to take?
A) This is always going to be subjective and based on your goals. If you don't know where to start, try thinking about some of the things that are important to you in life – like personal growth or professional development. You can then explore courses that are closely related to those topics and see if any of them look interesting.
Q) Do I need a YouTube course to be successful on social media?
A) No, but taking one may help you get started more quickly and find success faster. There's no guarantee though – just like with anything else, the key is to be persistent and figure out what works best for you.
---
Last Few Words
You are only a YouTube star if you have followers.
Maybe not in the traditional sense, but people will follow your every move on social media and subscribe to your videos with great interest as they watch them for hours at a time.
But what does it take to become popular? Whether you're just getting started or are looking for ways to grow your channel, there is a course on Udemy, Skillshare, Wealthy Affiliate, or such like sites that have what you need.
I have compiled some of the best courses about YouTube and marketing as well as video production skills taught by industry experts.
Check them out above!
Some best online courses for YouTubers come with a money-back guarantee!
You'll find everything from business tips to marketing advice to improve your channel.
Plus, the instructors are some of the top experts in their fields and offer excellent customer service as well as great value for what you pay for these courses – which makes them perfect if you want to upskill yourself but not spend too much time doing it.
If this sounds like a good idea then go ahead and sign up today – because who knows when the instructors might close their doors?