February 28, 2023
Can Digital Marketing Be Done Part Time? Earn Some Bucks!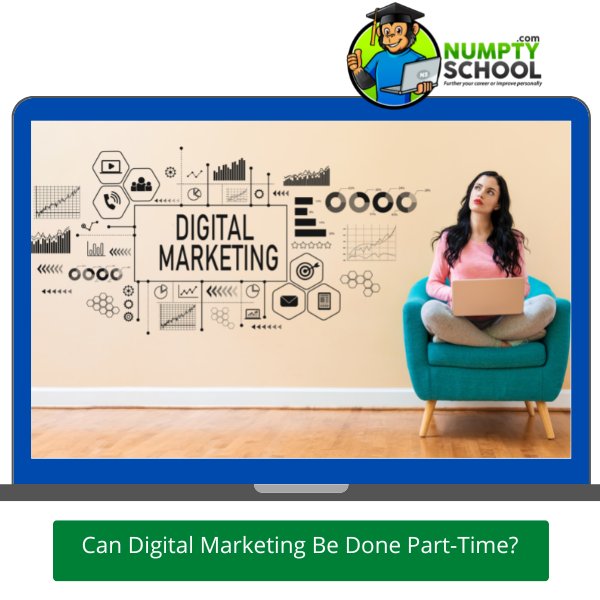 Who wouldn't like to earn some more from a part-time gig they can do a few hours a day?
Your job might not be as consuming, and you have so much free time you could use to make some bucks.
Or, things could be tighter on your end, and the only solution is to get another job to juggle and meet your goals.
Whichever the case, you can consider being a digital marketer.
---
So, can digital marketing be done part-time?
---
Yes, you can do digital marketing part-time, but you need to learn its ways, practice, and show results to make any money from it.
Another vital aspect is proper time management, as you will be doing this alongside your main job or other hassles.
Let's see how digital marketing can get you some money on the side if you do it right.
---
Can Digital Marketing Be Done Part-Time?
---
Wait, have I been saying 'some money'?
You will be shocked by how much part-time digital marketers earn – the pay can be twice or thrice your basic salary, and it isn't hype (stick around for some stats).
But first, here are a few pointers on how digital marketing can make you money as a side job.
---
How To Make Digital Marketing Your Part-Time Job
---
Digital marketing, just like medicine, is a broad category.
Understanding this will help you narrow down to a niche you are most interested in to maximize your output.
Here are the major categories of digital marketing you should start thinking about before deciding the best:
---
Search Engine Optimization
Social Media Marketing
Pay-Per-Click
Content Marketing
Mobile Marketing
Email Marketing
Affiliate Marketing
Marketing Analytics
---
Learn digital marketing as a whole through online courses, YouTube University, educative blogs, and webinars before deciding the category to focus on moving forward.
Depending on the category you choose, expand your knowledge base by taking more specific courses on the same to know what you will be dealing with in your field.
Choose a digital platform to promote your skills – this could be Facebook, Instagram, Interest, or Shopify, which are currently booming networks.
Understand the trends and equip yourself with the right skills, as digital marketing is very competitive.
You want to gain the confidence and trust of your followers and audience regardless of their number.
These values added together will bring you long-term clients.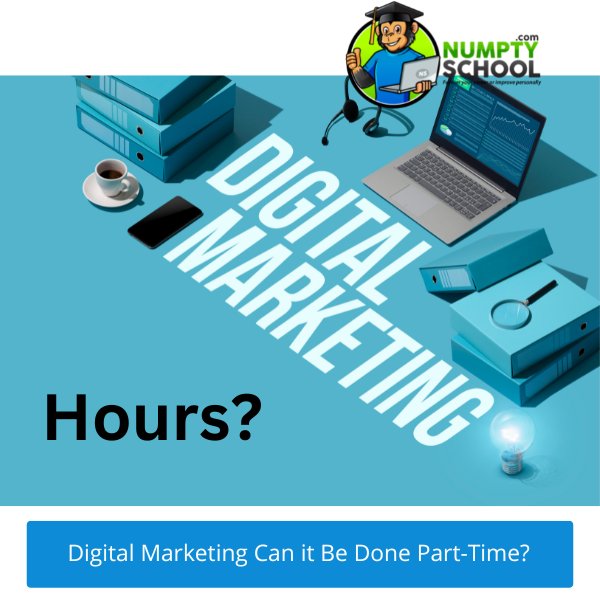 ---
Digital Marketing as a Freelance Part-Time Job
---
I understand some businesses need their digital marketers to be on premises throughout the day, others a few hours a week, and others are okay working with freelancers (and that is where the deal is).
Brands and businesses will want to see results, and some wouldn't mind if you are a freelance digital marketer.
The crucial thing is a return on their investment, and you can be sure to get paid (sometimes with bonuses here and there).
You considering digital marketing as a part-time job means you have other engagements.
So, can digital marketing be done part-time as a freelancer?
Yes! You will be dedicating a few hours to work, depending on how you plan your activities.
Some days can be rough and bumpy, others are smooth and quick, but as long as you learn and master your craft, nothing will go amiss.
Here are some pros of freelancing as a digital marketer if you consider it a side gig:
---
Flexible work schedules
Freedom to select work projects as per your preference
Ability to increase your salary or business as desired
---
How Much Do Part-Time Digital Marketers Earn?
---
A part-time digital marketer's salary varies greatly with the country, niche, amount of work, number of days worked in a month, and other determinants.
However, ZipRecruiter estimates the average earnings to be $29.15 per hour for a digital marketer in the US, which translates to $1,166 a week, and $5,053 a month.
Remember this varies from one brand to another, and some offers are negotiable depending on the quality of your work.
---
Digital Marketing as a Part-Time Job FAQs
---
I know you have a myriad of questions about taking digital marketing as a side hassle.
We answer a few frequently asked questions, giving straightforward answers to help you in your decision-making journey.
---
Where Can I Get Digital Marketing Part-Time Jobs?
---
You can get digital marketing gigs on freelance job boards like UpWork, Fiverr, Guru, Freelancer.com, Craigslist, and People Per Hour.
Additionally, type 'Digital Marketing Part Time Jobs' or any other variation of the same on your browser and see the results.
Don't underestimate the power of LinkedIn and social media platforms like Instagram, Facebook, and Twitter.
---
How Can I Juggle Digital Marketing Alongside My Main Job?
---
Proper time management and consistency are key to juggling your main job alongside being a digital marketer on the side.
Get a digital planner to help you schedule time for everything you need to do.
Set reminders to ensure you aren't missing deadlines on either of your hassles and always check it to see if there is time to take on more digital marketing projects.
Clashing schedules aren't fun as they can mess you up big time – you are either missing one deadline or are hurriedly working and might produce poor quality work in the end.
Remember, failing to plan is planning to fail, and don't forget to schedule time for your hobbies, interests, loved ones and REST.
---
For How Long Can I Do Digital Marketing Part-Time?
---
First, it depends on your availability and the length of projects you choose.
Another factor will be the quality of your work and ethics.
If you work half day or have more free hours, you can take on projects for as long as you are available.
Those who are available on the weekends can take short digital marketing projects because of time inadequacy, but it will vary from one person to another.
Ensure your output is high-quality and you stick within the terms of the NDA, otherwise, these are some reasons that can make you lose a project.
---
Last Few Words
---
Can digital marketing be done part-time now that you have an idea of how things go?
Sure! All you have to do is ensure you have free time.
Learn the ropes and hone your skills before looking for work.
Job boards have clients looking for newbie digital marketers they can polish and work with (such a fantastic way to build your work experience).
Stop wasting time!