June 23, 2021
Best Blogging Tutorials Online for Beginners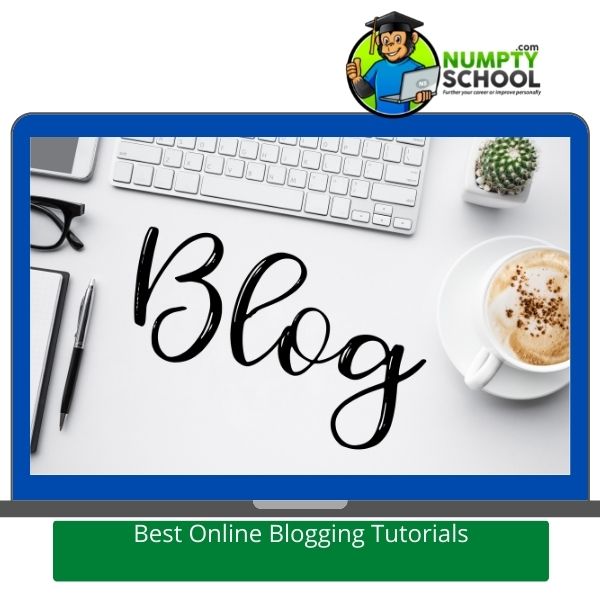 Blogging has tremendously grown over the years.
While others are doing this professionally, a few are taking it up for fun.
It doesn't matter!
What readers lookout for is educational and fun content to read.
This takes us back to the drawing board to tackle blogging from its roots.
There is so much that goes into an attractive blog.
From creating it successfully and making it responsive to adding a few tweaks to beautify it and create punchy content for your audience.
Is it possible to ace this without professional help?
For a few buddies, they can work it out on their own.
However, the majority need someone to hold their hand.
I don't mean walking into a class to have a session with a lecturer.
You can do this through a good online course that covers the nooks and crannies of blogging.
There is everything from building a blog from scratch to creating content for it and marketing your products through your blog.
Let's say, this is a whole new way of generating revenue.
Some solely blog for a living and are living life on the first lane.
If you'd want to share with them the same lane, camp here for some of the best blogging courses you can enroll in for free or a few bucks.
Sometimes you need to send money to make money.
---
---
Is blogging your passion?
Learn how to build an attractive and sellable blog while employing the latest strategies that work.
Description of the Course
How about sharing your passion or business online on a beautiful blog?
Well, it has never been easier than this.
Brad Merrill takes you through the bits of building a successful blog whether you are a novice or an amateur looking to improve an existing one.
You can transform this into a career and it takes only 3.5 hours to move from zero knowledge to expert level.
I am not juicing this to convince you to take the course.
But, for anyone with a deeper interest in blogging, this is a great place to start from.
As a BEST-SELLER, over 30,000 students have enrolled in the course and reviewing it justly.
With over 10 years of experience in blog building, you are sure of learning from a pro.
He gives evidence of some of the blogs he has created and how they are doing today.
You will be surprised if you didn't know that you could live on blogging alone.
Yes! Make a living out of it, travel the world, and enjoy luxury as you please.
Whether you are building a business, growing an existing one, showcasing your experience, or building relationships, you will find it useful.
Who is the Course for?
Anyone who has an interest in blogging.
Anyone with an existing blog but needs to revamp and grow it.
People who want to showcase their expertise online.
Those who want to build relationships and cement their authenticity.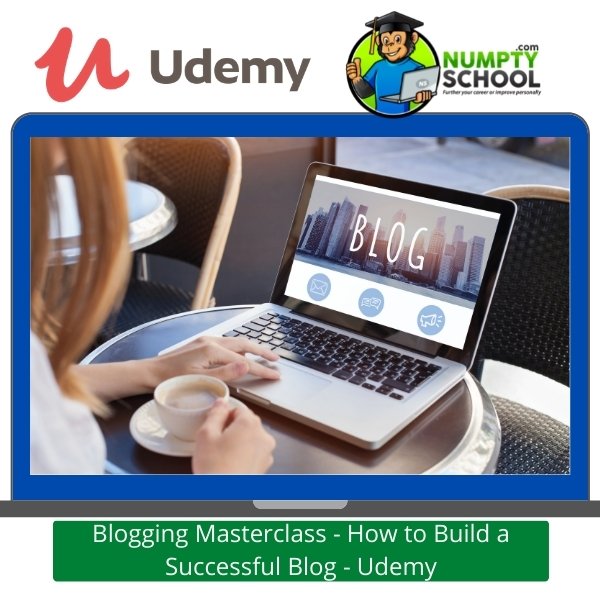 What you will learn
How to create a responsive blog or improve an existing one
How to identify interesting and profitable niches
How to plan your content and ensure you have a consistent flow of ideas
Familiarize with effective blog contents and its types
How to make your website more visible to search engines and get more traffic to it
How to grow your email lists and generate more revenue
How to think like a successful blogger
How to build a website on WordPress
Why you should learn to write effectively and purpose on being netter always
Repurposing the content you have and ensure that you aren't out of supply
How to promote your content to more people using free promotions
Lessons
Introduction
Foundation
How to set up your website
How to generate content ideas
How to improve your writing
Types of blog content that are most effective
How to format and repurpose your content
Blog search engine optimization
Content promotion strategies
How to grow your email list
How to monetize your blog
Conclusion
Requirements
You don't need prior knowledge of the topic.
Willingness to learn, practice, and implement.
Buy a domain name and hosting.
A computer with an internet connection.
Conclusion
Creating a blog could have been on your bucket list or vision board for this year.
It isn't late yet.
Brad will take you all the basic aspects of creating a blog, making it responsive, running it, and making it successful.
You should be done in about 3.5 hours if you are taking the course in one sitting.
It will be great if you monetize your blog and earn from it.
Many are doing and started from nowhere like you are about to.
What Students are saying about the Course
I haven't come across a blogging instructor who matches the expertise of Brad.
He is knowledgeable in his field and I highly recommend him.
I enrolled in the course without any experience but now have two blogs that are doing well so far.


---
---
A 13-hour course on how to maximize your earnings from blogging.
Whether you are going into it full-time or part-time, there is money in blogging.
Description of the Course
Is your boss nagging?
Are you mentally and physically drained from going to work daily?
Maybe your colleagues are the problem.
Or perhaps being employed wasn't your thing.
Theo has come to rescue before you wallow into the deep sea of depression.
He compiles a course that can help your blog and make money from it.
Disclaimer!!! THIS ISN'T AN OVERNIGHT BILLIONAIRE BUSINESS!
I can agree!
Having been in the industry for a while now, it needs a ton of patience, days and nights of learning and practice before you can make huge amounts from blogging.
This is a 13-hour course with a detailed explanation of how to build a blog, secure, maintain, and earn from it as much as possible.
Theo has over two decades of experience.
He shares the tips, tricks, techniques, and strategies he has learned in his journey.
How generous!
You will learn how to create a beautiful and responsive website.
There is more to getting traffic than you think.
He shares most of the information here.
I love that the guy doesn't include any jargon that can scare away the non-techies.
Even when you are tired of your multi-million blog and feel like changing to a different niche, you can sell it.
What else would you need when you can work from home and be your boss?
Who is the Course for?
Anyone who wants to live off of blogging.
Owners of existing blogs who want to revamp and monetize theirs.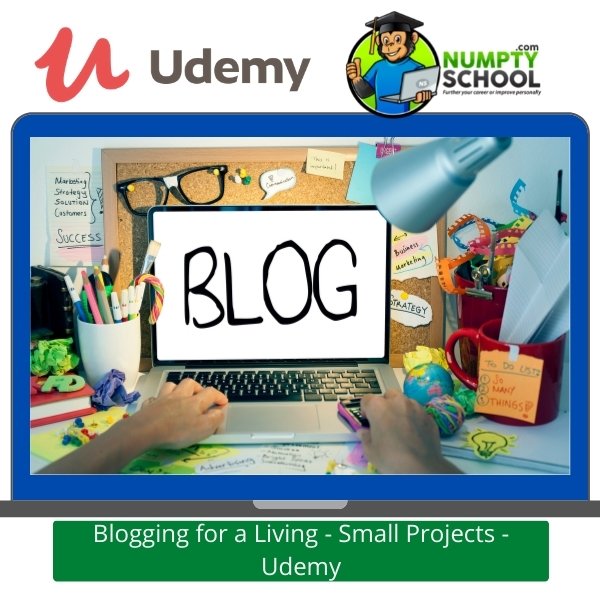 What you will learn
Who to create a blog with or without any experience in any niche
How to create blog content following the best practices and understand the type of content that works
How to monetize your blog with amazon associate programs
How to monetize your blog with high-commission digital products
How to create a high-quality email list
How to use several list building strategies and get more subscribers daily
How to source content and content ideas for your post
How to drive high-quality visitors to the blog from various free sources
How to monetize your blog with tangible products that are high converting
How to create accounts with great affiliate networks
How to monetize your email lists using active or passive strategies
Lessons
Getting started
How to create and set up your blog
How to create logos and headers
More customization and designs
How to add a shop to your blog
How to get your blog ready to receive traffic
How to drive traffic to the blog
How to make money from your blog
How to set up an autoresponder
How to create lead magnets
How to write emails that subscribers can open and read
How to build a list with SEO
How to build a list with kindle
How to use Twitter to build a list
How to use YouTube to build your list
Passive list monetization
Thank you pages
Crucial resources and lessons
More free training
Requirements
No expertise in blogging.
The course is geared towards beginners.
Text editors-Notepad will do.
Conclusion
You must be here because there is a passion you need to share and monetize.
The best thing has always been earning from doing what you love.
Theo ensures that your dream comes through.
This course is comprehensive and being a BESTSELLER with an enrollment of over 21,900, I will let the numbers speak to you.
Maybe then, you'd realize that wasting more time could be wasting so much money.
Why not learn and start making those bucks now?
What Students Say About the Course
I can't believe that I set up a blog- a pretty one at that with the help of this course.
You can imagine how much money I saved.
Lucky to have found this course after I lost my job with these Covid-19 retrenchments.
I don't know what I would have done if the idea of blogging hadn't struck my mind and landed this course.


---
---
A free course introducing you to blogging using the right search engine optimization tactics.
Description of the Course
As a blogger, it's your job to optimize content for search engines.
But what about the people?
What if you want readers to find your blog posts?
That means you have to do more than just write SEO-driven copy and include keywords throughout.
You need a strategy that will also help humans find your writing while they're searching online.
The good news is there are plenty of blogging tactics for optimizing content comprehensively.
Drew Parker shares them here at no cost!
Yes, this course is FREE but a GEM!
He explains how to recreate your strategies and understand how to create content that will hank higher.
He breaks this into three:
Topic Mining
Content Creation
Content Optimization
In just about 1 hour and 19 minutes, your blogging life will have changed for the better.
Over 9,900 students have taken the course and currently at 4.4 stars, why wouldn't you try it?
Who is the Course for?
Small business owners
Entrepreneurs selling their products and services via their blogs
Bloggers looking to rise steadily despite the unpredictability of search engines.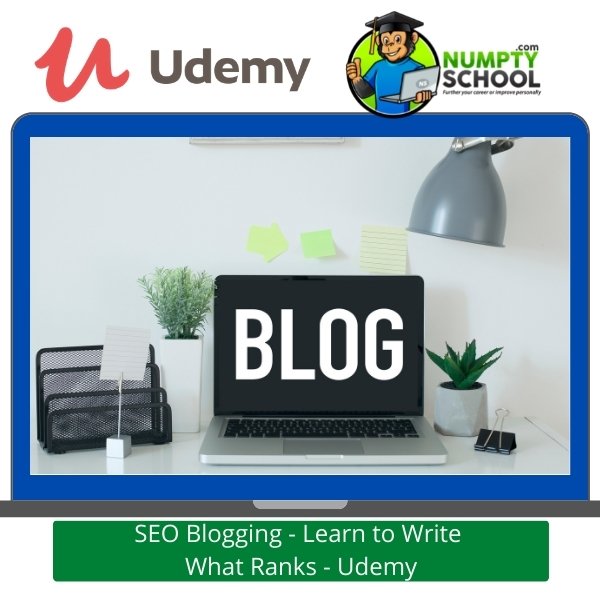 What you will learn
How to write content that will rank highly
Content creation strategies that work
How to find topics that will attract quality visitors
How to create your content creation framework
How to optimize your content
Great SEO blogging tricks
Lessons
Introduction
Pros and Cons
Topic mining
Post title
Post descriptions
The body content
The post conclusion
Post optimizations
Requirements
A website or a blog since this course doesn't cover how to create one.
If you have some knowledge of content management systems, the better. But, it isn't mandatory.
Conclusion
You're reading this post because you love SEO and want to learn about how bloggers can use their knowledge of the field to take their blog strategy up a notch.
You also might be an SEO guru who knows all there is to know about the subject but is wondering why your blog posts aren't getting as many views as they used to.
Well, Parker here with some advice for both groups!
And it is FREE! So, spare some time!
What Students Say About the Course
Being a free course, I am elated to have learned so much from the instructor.
I didn't know that you could need such important strategies to speed the ranking of your website or blog.
There is so much that advanced bloggers assume that this guy highlight.


---
---
Another FREE course that explains how to create a blog from scratch, make it responsive, and create amazing content for it.
Description of the Course
It's time to stop sitting on the couch and start living your life.
Quit being a spectator of life and become an active participant!
Blogging is one way you can do this, but it doesn't have to be your only option at the start.
Did you know that to start a blog, you just need an idea and a place to publish it?
Of course, there are some other things too.
But if you have those two things then congratulations!
You're ready to get started blogging.
The first thing you'll want to do is come up with your blog's name.
Think about what makes your blog special or different from others out there so that people will be interested in reading it.
Maybe the content is more personal or perhaps it's all about fashion…whatever it may be, make sure that by the time someone visits your website they can figure out exactly what type of content they'll find on your site so they won't click away disappointed.
But if all this sounds confusing to you, Christine offers great help through this 23 minutes course.
Short and straight to the point.
With an enrollment of 35,900+, I am convinced that it is worth every minute.
Ooh! Plus she attests to having landed valuable freelance clients from her blog.
Imagine if this was you!
Great, right?
Who is the Course for?
Anyone who wants to start blogging and doesn't know where to start from
Freelance writers
Bloggers who need to improve their sites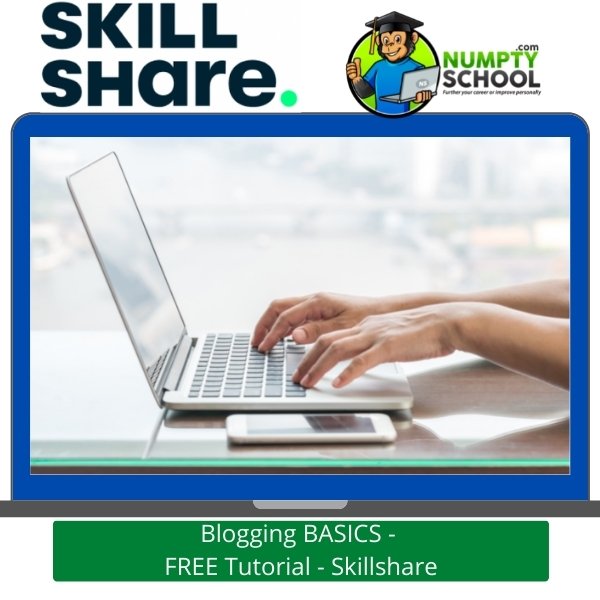 What you will learn
Various platforms that you can set up your blog on
How to create a great blog design
Necessary pages you should create for the site
Your blog and social media
How to create punchy content
Lessons
Introduction
Blogging platforms
Pages
Tips to help you create amazing content
Extra notes
Requirements
A computer with an internet connection
Conclusion
Starting a blog is easier than ever with tools like Blogger and WordPress.
It's also crucial to make sure you're using the right platform for your needs.
If you want to be able to control every aspect of your site, including design, then you'll need a self-hosted solution like WordPress or Joomla.
But if all you care about is writing content without having to worry about web design and coding, then Blogger might be a better fit.
"How do I start my blog?" This question has been asked by many people who are interested in blogging but may not know where to begin.
This free course will be more helpful than you think.
What Students Say About the Course
I wanted to start my blog to make it an outlet for my ideas, thoughts, and opinions.
Finding this course was the best thing ever.
As a beginners course, this has set the path for me.
Looking to get more free and paid courses as I progress.


---
---
Build a seven-figure enterprise like Eric through his course that teaches you how to create awesome blog content and grow your site.
Description of the Course
Few things are as important to a blog's success, as the content.
There are many different ways you can go about doing this, but it is crucial that you keep your readers engaged and excited by what they read.
Some people think of blogging as writing for school: just do enough work and get an A grade on the essay.
To be successful in blogging, however, you need to put effort into everything from the title to how well you write your post.
This course will show some tips on how to make sure that your posts are engaging and exciting for your audience members!
Ask any blogger what the most important thing they do for their blog and you'll likely get a response that's some variation of "Creating content."
But how many people know the secrets to creating captivating blog posts.
So if you're struggling with ideas or just want more direction in general, enroll!
Over 11,900 students have trusted his course and the number is growing daily.
As a practical example that your content can sell highly, he shares his experience and gives his tips in an hour and 21 minutes.
Who is the Course for?
Anyone who wants to take advantage of writing and earn from it.
Business owners
Marketers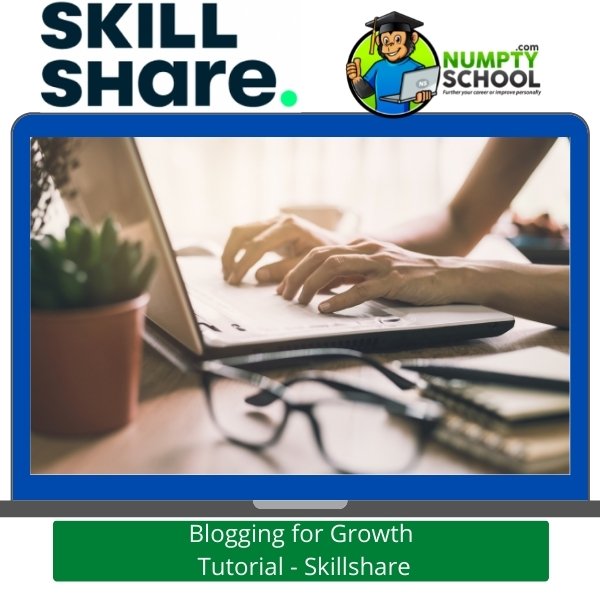 What you will learn
3 simple blogging styles
How to brainstorm relevant topics
How to outline your posts
How to beef up your posts
How to write a headline that stands out
How to create a great featured image
Lessons
Introduction
Inspiration
3 simple blogging styles
How to brainstorm topics
How to outline blog posts
How to make your posts meaty
How to set yourself apart from the competition
How to write awesome headlines
Creating great featured images
How to succeed as a blogger
Conclusion
Requirements
No experience needed
A computer with a functional internet connection
Conclusion
If you're reading this, chances are you've been thinking about creating content for your blog.
You're not alone–everyone from the President of the United States to your grumpy uncle has their blog these days.
In fact, there are over 200 million blogs out there right now and that number is growing exponentially!
But with so many options it can be hard to figure out how to make your posts punchy enough.
That's where Eric comes in.
He's going to show you how easy it is for anybody with an internet connection and some free time (you do have some free time don't you?) to start blogging better today!
What Students Say About the Course
I was wondering why my blog isn't getting engagement since I created and published it.
I wish I enrolled earlier.
The tips and his inspiration section moved me.
A seven-figure earning? Goodbye sleep for now!


---
---
How about learning from a pro?
Brad shares what has worked for him in the blogging industry in a detailed 3 hour 23 minutes course.
Description of the Course
So you're thinking about starting a blog?
It's not as hard as it sounds, but before you get started there are a few things to consider.
First of all, what will your blog be about?
What type of content will you post on it?
There are many different types of blogs that people can create including fashion and beauty, food, travel and adventure, parenting, and family life. The list goes on!
Once you have an idea for the type of content that would best fit your interests or expertise then take some time to brainstorm blog names.
Once you've settled on a name grab yourself some blogging software like WordPress so that when the time comes to start posting all your work is already set up for success!
Brad Merrill has put all these and much more in a 3 hours 23 minutes course.
More than 10, 300 students have enrolled in the course.
From those who have reviewed it, I feel it will be worth your time.
Who is the Course for?
Anyone who wants to start or revamp their blog
Business owners and entrepreneurs
Marketers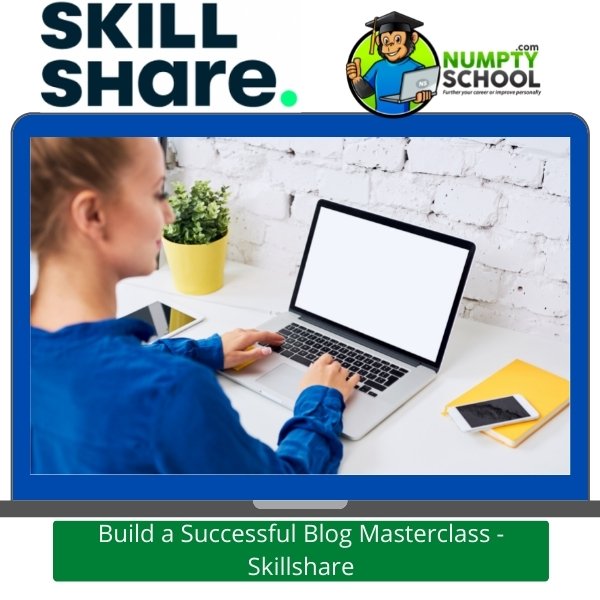 What you will learn
How to build a blog from scratch
How to choose an appropriate niche for your blog
How to create sellable content for your site
SEO
How to grow your email list and market your blog
How to monetize your blog
Lessons
An introduction to the course
What a successful blogger's mindset is like?
Content strategy and finding the perfect niche
How to name and brand a blog
Requirements for building a WordPress blog
Installing WordPress in 5 minutes
The WordPress dashboard
Pages and posts
The post editor on WordPress
How to customize your profile
How to find and install a theme
Customizing your theme
WordPress plugins
Security and backups
Analytics and data
The importance of a reliable ideation system
Why creation will begin with consumption
How to conduct a brain dump
Necessary tools for content research
Questions from the target audience
How to eavesdrop on niche communities
Generating ideas from existing content and audience
Why effective writing is important
Writing irresistible headlines
How to match the tone and vocabulary of your audience
How to create focused content
Why you should be keen on grammatical errors
Becoming a better writer
How to explore different types of content
Creating great list content
How to teach your audience using tutorials and guides
How to approach Q&A content
Profiles and interviews
At what point does a list meet an interview?
How to write great reviews and comparisons
How to work news into your content strategy
How to create valuable resource lists and roundups
Different opinions, thoughts, and controversies
Statistics and original research
How to present complex data for your visual learners
Writing convertible case studies
How to explore alternative content formats
Generating infinite streams of more fresh content
How to turn interviews into lots of content
An introduction to SEO
Understanding SEO
Best SEO Plugins for WordPress
How to optimize your titles and pages
How to optimize your Meta description
Themes and template settings
How to analyze your content
Choosing the right keywords and creating content that ranks highly
Whether keyword density matters
Internal links
Image optimization
The importance of content promotion
Strategic collaborations and guest posting
How to get leading influencers that can share your content
How to tease your content on social media
How your content can get featured n popular resource lists
A free source of on-demand traffic that should interest you
Promoting your content in group communities
How to increase your audience overnight
Reasons for growing an email list
How to choose an email marketing service
Lead magnet ideas
Where you should place opt-in forms on your site
High profile opt-in forms
Turning your commenters into subscribers
A strategy on how to increase conversion rates
How to leverage social proof to grow an email list
How to build lasting relationships
Turning your blog into a business
The commonest way of marketing a blog and why Brad doesn't recommend it
Monetizing your blog without your products
How to create and sell your products
Generating long-term and recurring subscription revenues
How to use your blog to market your service
Further steps
Requirements
You don't need any prior knowledge of blogging
Willingness to learn
A computer with an internet connection
Conclusion
There are a lot of different ways to start a blog.
You can do it yourself, take an online course, or hire someone to do it for you.
There is no right way and there is no wrong way.
It all comes down to what the best options for you and your needs at this time in life are.
If you're starting from scratch with zero knowledge about blogging then I recommend going through this course.
It covers everything that would be needed when you first start as well as some things that might come up later on in your blog journey (like how to optimize your website).
If you already know a little bit about blogging but don't have the know-how on improving your blog, camp here too.
What Students Say About the Course
Brad is a thorough instructor and I can highly vouch for this course.
In about 6 months, I have mastered WordPress and I am loving it.
If you are yet to enroll in this course, you are wasting so much time.


---
---
Creating an editorial calendar for your blog is a good way to stay on top of blogging.
It will help you plan out content, keep track of how often you post, and what topics are popular with your readers.
Here's how to make one!
Description of the Course
What's the best time of year to publish on your blog?
Well, that entirely depends on what you're publishing.
If you're a fashion blogger, then it might be best for you to avoid posting during the holiday season when people are gifting and doing their last-minute shopping.
However, if you are an author or someone who publishes content related to books then this is a great time of year for you!
To help with these decisions you need to learn how to create an editorial calendar.
This will tell you what days in December, November, and January are good for publishing posts so that whether it's Christmas day or New Year's Eve – your readers don't miss out on any important information from your blog!
Theresa is a freelance travel writer and blogger so she understands this strategy better.
Most bloggers aren't so interested in such a vital part of their journey.
I'd say it is ignorance.
You can tell from the number of enrolled students in this and other related courses.
But hey, if you are looking to be on the safer side, it is time to think about this!
Who is the Course for?
Bloggers struggling to plan and schedule their content
What you will learn
How to lay a foundation for successful months of blogging
Practical ways of content planning
Lessons
Introduction and expectations
Focusing on you
How to examine your blog
Remembering your reader
The next 3 months of your blogging journey
Future content
Tools for organization
Editorial plan
A sample editorial calendar
How to incorporate flexibility
Tips on how to make it work
Advice
Requirements
An existing blog
Google analytics access is a bonus but not mandatory
Conclusion
Creating an editorial calendar for your blog is a good way to stay on top of blogging.
It will help you plan out content, keep track of how often you post, and what topics are popular with your readers.
Here's a great course to help!
The calendar will help keep everything organized and allow you to spend time on other aspects of running a successful blog such as creating new content or doing research.
So if this sounds like something that might be helpful, enroll!
What Students Say About the Course
I needed a way to stay very motivated and keep my content running when I will be held up. Thanks, Catherine!
A simple course to follow. I love how actionable the ideas are. There is so much to learn in this 2 hours 5 minutes course


---
---
Learn how to build your blog and earn from it with Theo McArthur's tips and tricks.
Do you know how much money bloggers make? Well, it's a lot.
And if you're reading this blog post, then chances are that you want to be one of those people making big bucks from blogging.
But there is some work involved to get your blog up and running for success.
You might need to learn new skills, or find the time to start writing consistently!
No matter what your situation may be, Theo is here with some tips on how you can earn a living from blogging today!
You will learn a new skill. Blogging is not easy and requires perseverance.
There are many ways that bloggers make their content more interesting by learning about topics like photography or coding HTML/CSS.
Sorry, I am not the instructor!
I am only briefing you on this course and why it is valuable to you if you are looking to make a living out of blogging.
Who is the course for?
Aspiring bloggers who want to start the journey today
Amateurs with existing blogs and want to earn from them
Small business owners
Marketers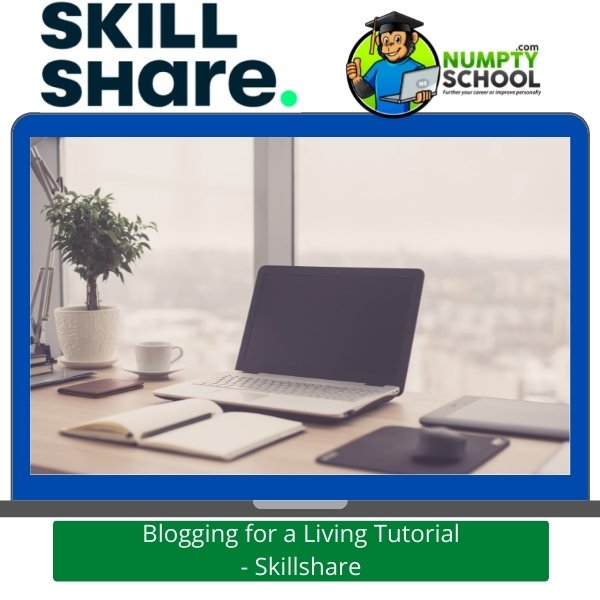 What you will Learn
Learn how to use various widgets
How to create menus
Add legal pages to the blog with some templates he provides
How to get content, more ideas, and inspirations
How to create awesome post titles
How to write posts that people will read
Using best SEO practices to add your first post
Schedule posts for future dates
Adding static pages to the blog
Free tools and how to use them
Lessons
What you will learn
How to choose a subject for your blog
Blogging platforms and the best one to choose
How to choose a good name for your blog
How to host your blog
How to connect your domain and hosting
How to install WordPress
How to ass SSL and making your blog HTTPS
Creating an email account
Blog titles and subtitles
Basic blog settings
Installing plugins part 1 and 2
Adding cookie consent plugs
Creating your author profile
How to choose and install a theme
How to set up a privacy policy
How to set up terms and conditions and contact us page
Widgets
Basic customization part 1 and 2
How to make headers and logos
Creating headers in Canva
How to get ideas and content
How to craft awesome post titles
Writing posts
How to add the first post part 1, 2, and 3
How to add the first post clarifying SEO
Part 4 of adding your first post
Adding categories and pages to your menu
How to fix a missing homepage
Dropdown menus
Post scheduling and frequency
How to create sliders part 1 and 2
How to customize sidebars
How to customize the footer
How to tidy up the blog
Requirements
No prior experience in blogging
A computer with an internet connection
Conclusion
Do you want to work from home?
Do you want the freedom of working when and how much you want?
If so, it's time to take a look at blogging as an opportunity.
Blogging is one way that people can make money online.
The instructor goes over some tips on how to get started with blogging and what steps need to be taken for your blog posts to be successful.
It's important that you know what your audience wants and needs because they won't come back if they don't find anything interesting there.
Learn everything in this course!
What Students Say About the Course
This course has helped me work on my blog to what it is now.
It isn't an overnight affair, though!
I bought a domain years back but wasn't sure about using WordPress.
I am lucky to have found this course just when I was about to give up.


---
FAQ's – Questions on the Best Online Blogging Courses
Q) What is the difference between online blogging courses and blogging tutorials?
A) The main difference between an online blogging course and a blog tutorial is that with a course, you are getting access to all of the content in one place.
That means if you have been struggling with something for weeks, you can find it easily in your course by using the search function.
With tutorials, finding what you're looking for can be more difficult because they are spread out across different websites.
Q) What are your qualifications and experience in this field? What will I be able to do after taking these courses that I couldn't before taking them?
A) Most courses are beginner-friendly and don't need any prior experience.
Advanced courses might need some experience in content management systems, coding, and the likes.
You will learn everything about blogging that you had no experience in.
Q) How much do the courses cost?
A) Some costs are free and others are paid. The cost will vary from one instructor to the other.
Q) What is the difference between free and paid courses?
A) There are plenty of online blogging courses that are available for free.
However, most (NOT ALL) of these have an information overload without allowing you to ask questions or get feedback on your work.
Paid blogging classes offer more personalized coaching, as well as feedback from other students in a virtual class
---
Final Impressions
Blogging is a great way to keep your writing skills sharp, build your web presence, and potentially make money.
The best blogging courses will teach you everything from how to write compelling blog posts that attract readers to the basics of SEO so you can grow traffic on your site.
It is another awesome way of sharing your knowledge and expertise with others, but there's more to it than just writing.
In this guide, we'll cover how blogging can help you grow an audience, create content that resonates with your readership, build relationships on social media platforms like Twitter and Facebook, monetize your blog through affiliate marketing or advertising networks–and so much more!
Sign up today for some of the best online blogging courses where instructors teach these skills themselves.
You don't want to miss out on all of these opportunities because they only become available once in a lifetime (or at least every five years).
Enroll now before space runs out!
Whether you're looking for an in-depth course or just want some quick tips before diving into it alone, we have something here for everyone. Enroll today!